How You Can Find The Best Electricity in Abilene, Texas
Let me ask you something. 
When you think about your current Abilene electricity provider, do you get warm fuzzy feelings? 
Do you love them so much that you'd donate your hard-earned money just so you could add to their billions in profits? 
Was that a "no" I heard?
If that's the case, then why are so many people still overpaying for their electricity every month? 
Are you sure that you're getting the best rates? There's no need for you to remain in doubt. Power Wizard's service is designed by industry experts. We take the hassle out of shopping for electricity, and we'll read the fine print to ensure that you don't get taken advantage of by clever marketing gimmicks or schemes. 
Sound like a deal? Get started for free now and start getting the benefits of using Power Wizard for your electricity needs. 
Let us find you the best plan in seconds and start saving.
Now, let's talk about shopping for electricity. 
Finding the best electricity company in Abilene, Texas, may be more complicated than you imagined.
Simply picking the company with the lowest rate may not be the best value.
You must also consider many other factors that affect the bottom line, and don't forget about reading the fine print.
You are now wondering, "With so many factors to consider and so many plans to choose from, how can I be sure which plan will really be the best for my family and me?"
In this guide, we'll inform you about electricity rates and electricity providers in Abilene, TX. We'll also discuss many of the factors to consider when choosing an electricity plan and how to get started with a new company or how to switch from your current provider.
Click on a section to skip directly to it:
Electric Company Abilene Tx: How Many Are Available?
Known as the Key City and the Friendly Frontier, Abilene, TX, is located about 180 miles west of Dallas and has a population of almost 122,000.
A tourist or a new resident can get to know the city by visiting their museums, the Abilene Zoo, or by taking a historical walking tour of downtown.
Like over 90 other cities in Texas, Abilene offers deregulated electricity which means you have the power to choose your electricity service provider.
In Abilene alone, there are over 10 different providers offering well over 30 different plans.
Is it even possible to know which are the best plans in Texas? In Abilene?
Continue reading, and we'll help you sort it all out.
Deregulation in Abilene
In order to understand what deregulated electricity is, it may help to understand what regulated electricity is so that you can better compare the two.
Regulated Electricity
A single utility company owns all the physical structures, equipment, and facilities. The company buys the electricity, sells it to you, and delivers it to your home or business.
Only one price is offered for these services.
The utility company owns everything – from where the energy is generated all the way to your meter.
Deregulated Electricity
The utility company owns the physical structures, equipment, and facilities and will deliver the electricity to your home or business.
Retail Electricity Providers (REP) buy the electricity and sell it directly to you.
The utility company and REPs share in the process of getting electricity to you. The utility company covers the distribution and maintenance of equipment, while the REPs provide the supply of electricity to the consumer.
In 2002 legislation began that would provide deregulated electricity to parts of Texas, including Abilene.
Deregulated electricity can be highly beneficial for you, the consumer.
Discover the best electricity rates.
Power Wizard finds you the best electricity plan and ensures you won't overpay for electricity again.
Learn More in Under 2 Mins
Why Does This Matter to Me?
If you live in Abilene, Texas, then you can share the benefits of deregulated energy.
Rather than one company owning the market, many companies are competing for your business which can drive prices down.
Simply put, this competition may benefit the customer because you now have the ability to shop for the cheapest plan rather than being forced to pay the only price available for regulated electricity.
In addition to lower rates, other benefits of deregulated electricity in Abilene include:
Excellent customer service
More energy options
Ability to switch plans
Greener energies

Abilene Electricity Rates
When choosing an electricity plan, you should familiarize yourself with the electricity rates.
Without a doubt, you want to know where you can find the best electricity rates in Abilene, Texas.
Average electric bill in Abilene, Texas
Though this estimate is made from old data, the average residential rate for electricity in Abilene, Texas, is 10.98cents/kWh.
According to Electricity Local, "The average monthly residential electricity bill in Texas is $128, which ranks 5th in the nation and is 19.63% greater than the national average of $107 per month."
An average house in Abilene of 2000 square feet would potentially use 1395 kWh per month, which would make the energy costs of that house come to about $145 per month.
Rates in Abilene can range from approximately $0.076/kWh to $0.176/kWh.
Best electricity rates in Abilene Texas
Finding the best rates in Abilene will vary and fluctuate often depending on many different factors.
Meet Richard.
Richard just moved to Abilene, Texas, from a state with a regulated energy market. Before his move, he did some research and educated himself on deregulated energy and what it entails.
However, now that he's here, he needs to make a decision.
So, he begins to look at the electricity rates available in his new city. But he doesn't know where to start.
Google always works, so he starts there.
He finds many different options and some fairly low rates.
He considers just choosing the lowest rate when he realizes it's not that simple. There are many other factors to consider.
For example, he finds information about historical usage, but since he is new to Abilene, he has no idea how much energy he will use. Richard makes a guess even though he has no way to know if he's on target or way off.
He also learns that plans range from 1 to 36 months, so he wonders if he would save more money on a longer plan.
Then he needs to consider other factors like:
Seasonal aspects
Perks offered by different providers
Hidden fees
Day and night rates
And then there is the small print.
With so many things to consider, Richard wonders if it would be easier just to close his eyes and point to the computer screen and randomly choose his electricity provider.
If only there was a tool to help decipher all the options for him.
There is.
He could have gotten a free estimate from Power Wizard.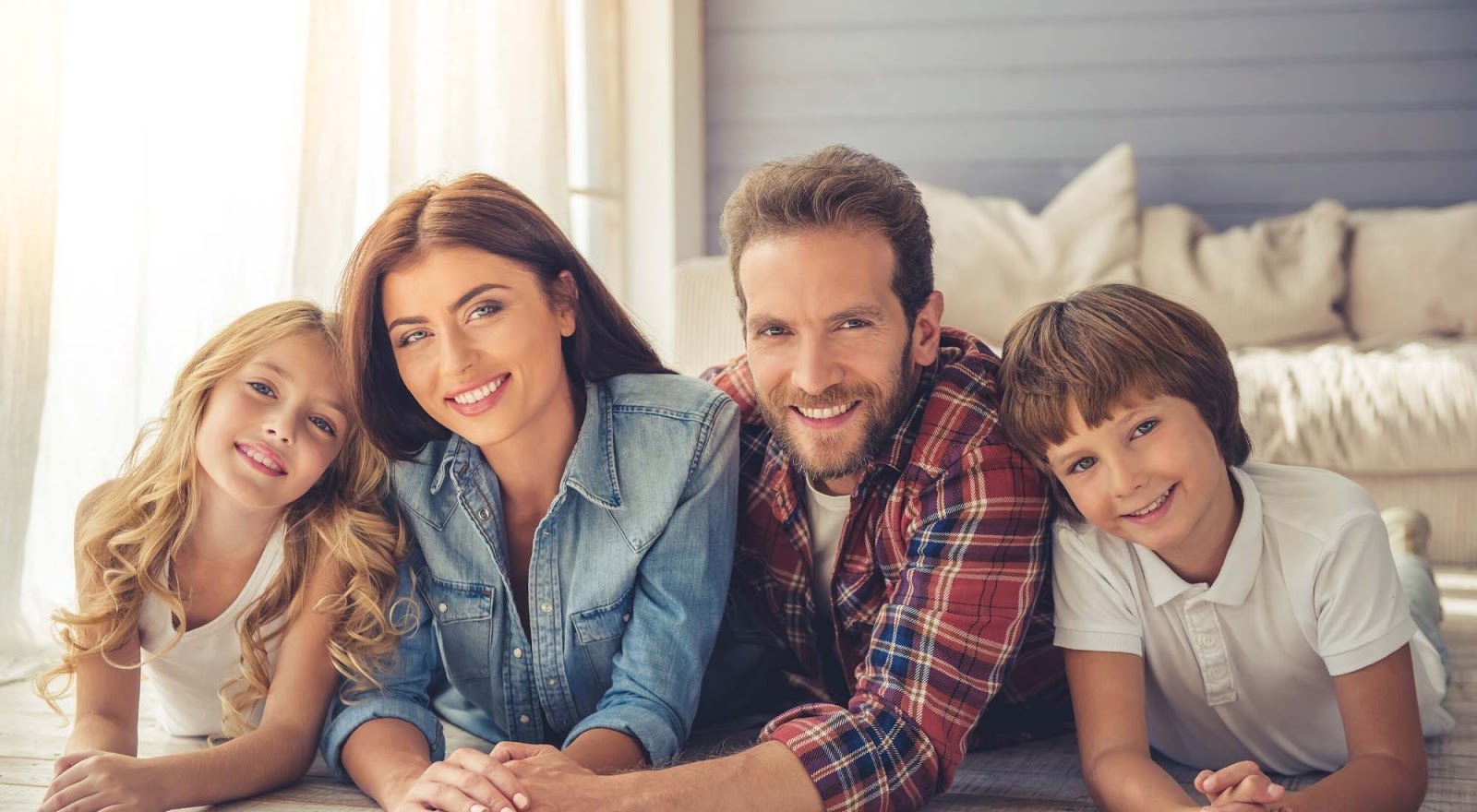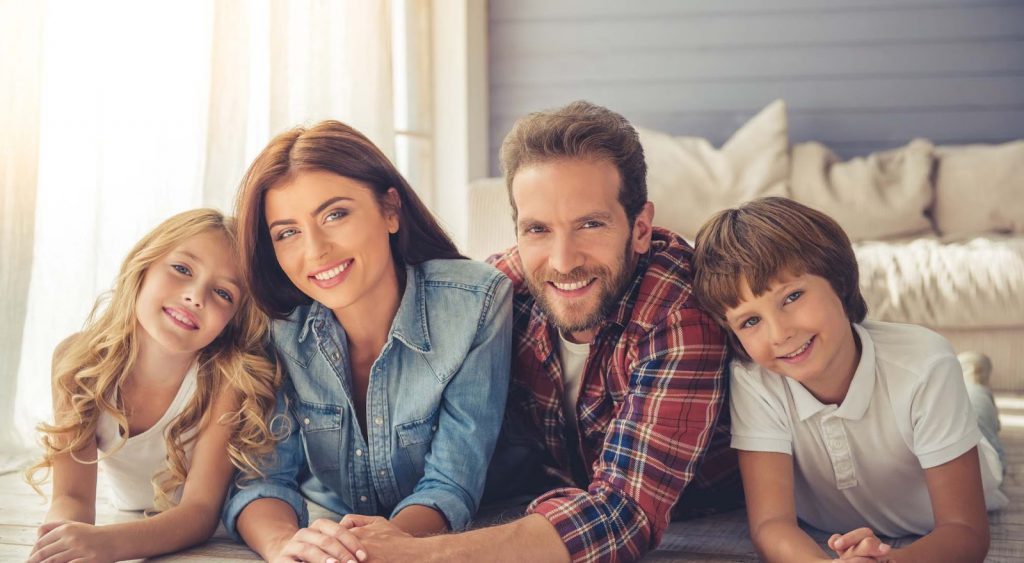 Types of Electricity Plans Available In Abilene, TX
Discover the best electricity rates.
Power Wizard finds you the best electricity plan and ensures you won't overpay for electricity again.
Learn More in Under 2 Mins
Like our friend, Richard, you will find that there are not only various electricity rates in Abilene, but there are also many different types of plans.
No one plan will be the perfect fit for each family. Factors like the age of your home, your lifestyle, and your usage history have an effect on which plan is best for you.
Each plan has its own pros and cons, so those considerations will also have to be examined when deciding which plan is ideal for you.
We'll consider some of the most popular plan options below, along with their benefits and drawbacks.
Prepaid Electricity Plans In Abilene
If a plan with no deposit or credit check is appealing, then a prepaid electricity plan may be the one for you.
What is it?
A prepaid plan allows you to pay a set cost at the beginning of each month for a predetermined amount of electricity. You can track your electricity usage and pay as you go to replenish your balance if you use it up.
The prepaid plan offers no commitments or contracts and assures that you will not receive a bill with a shockingly high price.
Even with these benefits, there are a few negatives. Prepaid plans usually have a higher fee for disconnection or reconnection service, and you may pay a higher per kWh rate.
Fixed-Rate Electricity Plans In Abilene
A fixed-rate plan offers you a locked-in rate for a certain length of time delineated in your contract. Plan lengths may vary.
The price per kWh stays the same throughout the length of your plan, even when the market price shifts.
This may be the best plan if you want to know what your bill will be each month.
What you need to know
Since a fixed-rate plan can range from 3 months to 5 years, you need to determine the plan length that is best for your individual situation.
Knowing the rate, you are paying per kWh for the entirety of your agreement provides consistency and helps with budgeting.
Fixed-rate plans require a contract. However, contracts also mean you are locked in and must pay a fee to cancel.
FIxed-rate plans can save you money when prices are rising. However, you can also end up paying more if prices fall.
Month-to-Month Electricity Plans In Abilene
Month-to-month plans allow you to pay when you want and let you choose how much electricity you use.
Why do people like this option
Month-to-month plans are attractive for many of the following reasons.
There are no contracts to sign, which also means there are usually no fees associated.
It could be a good plan for those looking for short-term options. Month-to-month plans are desirable for those who may be unsettled, travel a lot, or whose house is on the market.
These plans allow you to change plans easily if you want to try something different.
This plan may also be a good choice when rates are high, and you anticipate them going down.
Discover the best electricity rates.
Power Wizard finds you the best electricity plan and ensures you won't overpay for electricity again.
Learn More in Under 2 Mins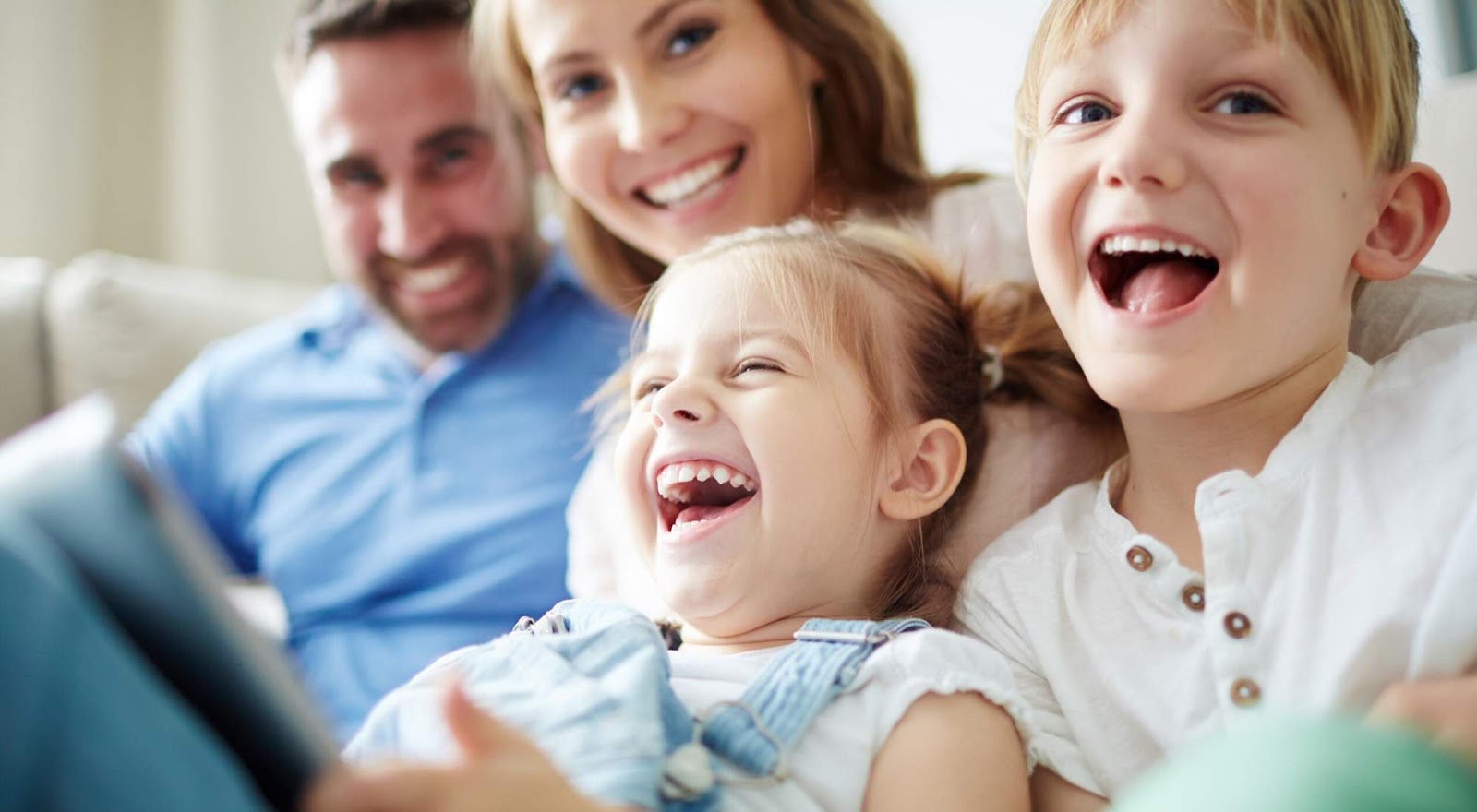 The Best Abilene Electric Company: Will be Different for Each Family
As mentioned above, many factors come into play when determining the bottom line.
Finding the most affordable electricity plan in Abilene is not as easy as just looking at the lowest price or rate.
But what factors must you consider?
Below are just a few.
Factor 1: What is the Size and Age of Your Home
For obvious reasons, the size of your home should be considered when determining the amount of electricity you will use and what the cost will be to use that amount.
Do you live in an apartment? A ranch? Or a two-story home?
A small apartment that accommodates only one person will require much less electricity than a large home that houses a family with several children.
In addition to the size of your home, consider the age as well.
Older homes may be less efficient due to older methods of insulation, older windows, and older homes may not adhere to newer energy efficiency standards.
If you live in a newer home, you are most likely benefiting from some newer energy-efficient standards.
Factor 2: Lifestyle
Believe it or not, your lifestyle can affect your electricity savings or lack of savings.
Maybe you are a traveling professional like a nurse, and you're only home for short periods of time. A month-to-month plan may be ideal for your work schedule.
Or perhaps you are new to the area and have nothing to gauge your presumptive electricity usage against. Locking yourself at a fixed rate may end in emptying your wallet.
Or maybe you really take advantage of your weekends and enjoy traveling. Free night and weekend perks wouldn't be a beneficial perk at all to you.
So, think about your lifestyle when determining the best plan for you.
Factor 3: Location
Lastly, consider where you live.
Certain REPs are only available in certain zip codes. If you find a promising company with an attractive price, check to make sure they service your area.
Location may also affect power plant availability, local costs, and regulations.
Which Company Has the Lowest Electricity Rates in Abilene?
Finding the answer to that question isn't as easy as you may think.
Don't be misled by simply looking at the lowest overall price per kWh.
Sometimes the seemingly lower rates come with all kinds of other charges.
For example, you can find a fixed plan with a very low 7.6 cent/kWh rate on a home, but the price spikes to 18.6 cents for an apartment. And on top of that, there is a $150 cancellation fee.
Take these factors into consideration when picking an electricity plan in Abilene:
So, in order to really find the most affordable rate, you must be thorough and look at all the details.
Pay attention to things like hidden fees, contract commitments, and cancellation costs.
Factor 1: Hidden Fees
Beware of introductory rates that go up drastically after the introductory period is over.
Delivery charges and other line items can easily be hidden in your bill.
Take note of extra charges you accrue if you exceed energy limits.
Factor 2: Length of Commitment
Contract commitments can range anywhere from 1 month to 36 months.
If you are nervous about getting locked into a plan with a long commitment, you may want to choose a shorter contract term or look at a different plan without a contract.
Factor 3: Cancellation Costs
Cancellation fees can be expensive and may range from $20 to almost $300.
Before you commit to a plan, consider how easy or hard it is to get out of the plan if your circumstances change and you need to cancel.
How Do Electric Companies in Abilene, TX Even Set Electricity Rates?
With an electricity supply, each Retail Electricity Provider must also provide an Electricity Facts Label (EFL) for their plans.
The EFL shows the requirements set by the Public Utilities Commission of Texas (PUCT), which includes providing the average price per kWh for different levels of usage (500 kWh, 1000kWh, and 2000kWh).
Other factors that may affect the rates of electric companies in Abilene, TX, include the seasonal cycle, the energy market cycle, and the principle of supply and demand.
Discover the best electricity rates.
Power Wizard finds you the best electricity plan and ensures you won't overpay for electricity again.
Learn More in Under 2 Mins
Moving to Abilene: How to Set Up Your Electricity
If you are moving to Abilene, Texas, there are some things you'll want to know in order to make the transition as easy as possible.
Knowing the historical energy use of your new home will be key in helping you to get the best rate.
However, getting this information could be challenging and require a bit of effort unless you happen to know the previous owner.
You can avoid that effort and get a reasonable idea of past usage by using Power Wizard's Free Saving Estimate. This tool can accurately project electricity consumption for you.
I Have an Electricity Plan in Abilene I Don't Like. How Can I Switch?
This is a common question.
There is no reason to be nervous about switching plans.
However, there are some points to consider:
Check with your current provider to see if you are in a contract with them that involves a penalty for switching. (Sometimes, after the initial contract is up, the company will allow you to switch to a month-to-month plan.)
Determine if the switch fee will be worth it. Sometimes the fee is so low (maybe as low as $20) that it would benefit you to pay the fee if you are going to be able to save $10 or more a month.
Start shopping for new plans. You don't have to wait until your current plan expires to find a new plan. Begin now researching other plans and rates so that when your plan expires, you'll be ready to enroll right away.
Plan ahead if you can. Some electric companies in Abilene will allow you to schedule your service up to 60 days in advance. If you are in a long-term contract, you can essentially "begin" the process of switching before your contract expires.
Switching plans can be done easily and seamlessly if it is set up correctly.
How to Switch Abilene Electricity Plans
To see how this works, let's check in on our friend, Richard, and meet his neighbor, Nancy.
After living in Abilene for 6 months, Richard began to feel like he was paying too much for his electricity.
He'd chosen a fixed-rate plan with a one-year contract offering free nights and weekends. However, after getting settled in Abilene, he spends most of his weekends out of town, so he really isn't benefiting from this perk.
He wants to switch plans, but he's not sure how.
So, he spends countless hours on the internet comparing plans. He spends even more hours creating his own spreadsheet to look at companies and plans side by side.
In the end, he gives up and just keeps using the plan he began with.
The effort and additional stress didn't seem to be worth the money he could save.
Richard's neighbor, Nancy, switched easily without nearly the effort Richard put forth.
When Nancy moved to Abilene 3 years ago, she had very little knowledge of the deregulated electricity market.
Her friend told her about Power Wizard.
Nancy used the Free Savings Estimate tool and let Power Wizard set up her electricity with the best REP for her.
She simply entered her zip code and a few details about her home in the Free Savings Estimate tool, and within minutes Power Wizard had selected the plan that most accurately met her needs.
Because Power Wizard monitored her plan and usage, they alerted her when they found a more economical plan.
Without much effort at all, Nancy was able to switch plans with the help of Power Wizard and began saving money right away.
Discover the best electricity rates.
Power Wizard finds you the best electricity plan and ensures you won't overpay for electricity again.
Learn More in Under 2 Mins
How to Turn On Your Utilities in Abilene, TX
If you are new to Abilene, Texas, below are some helpful tips to get your utilities connected.
Electricity
A smart meter is an electricity and gas meter that sends usage readings directly to your electricity provider. They can also include a display in your home so that you, too, can better keep track of your usage.
Smart meters benefit you by:
Giving you timely information about your electricity usage
Giving you better reliability. Smart meters provide notice to companies when a power outage occurs. (Without a smart meter, you will need to call your provider to report an outage.)
Making price comparisons easier.
Protecting your privacy. Since meters can be read remotely, meter readers do not need to come to your property to read your meter.
Setting up electricity service is easy with Power Wizard's Free Saving Estimate. Our technology chooses the best plan for you, enrolls you in the chosen plan, and manages your plan from there.
Water
Water service in Abilene is provided by the city.
It is necessary to complete an application that can be completed and submitted online or in person.
For questions or information, you can call the Abilene Water Utility office at (325) 676-6405.
Gas
Natural gas service is provided by private companies in Abilene, Texas. There are several to choose from.
Doing a search using yellowpages.com will provide you with several options. Some of them include:
Garbage and Recycling Pickup
Residential solid waste services are provided by the city, and garbage is collected twice weekly. The bill for this service is included in your utility bill.
Recycling is not picked up curbside, but there are various recycling center drop-offs throughout the city.
How Do I Compare Electricity Rates in Abilene
Plan NamePlan LengthPlan Rate
The Painful Way: Price it Manually By Going to Each Companies' Website
By simply looking at the chart above, it's nearly impossible to quickly and easily compare plans by only looking at the rate.
Choosing a company because it may have the cheapest rate may not be cheap in the long run. Many companies with the cheapest rates can also carry adverse terms.
Finding the "best" price on your own will require countless hours of looking up rates manually and comparing them yourself.
Maybe you are spreadsheet savvy. But even with that skill, manually looking up different plans and putting all that information into a spreadsheet could take the time that could be better spent elsewhere.
And it won't cost you just time. You'll most likely expend so much energy and brainpower that it's likely that you will experience frustration, stress, and headaches. You might even experience sleepless nights because you'll lie in bed awake wondering if you've chosen the best plan after all.
There is an easier way.
The Easy Way: Get a Quick Answer With Power Wizard
You could do the hard work yourself by manually searching through all the REP websites, but why work harder when you can work smarter?
Fortunately, Power Wizard has a wonderful tool that can help you work smarter.
Your part? Simple.
Enter your zip code.
Provide some information about your house.
It's that easy.
Power Wizard will compare available plans in your area and give you a list of the best options.
Not only will we find the best plan, but we will also monitor that plan for you and alert you if and when a better option is available.
We have the most modern and streamlined technology, which allows us to consider the most factors that influence your power bill.
Not only that, our algorithm is unbiased, so when searching the 160 + companies in Texas, our algorithm will always pick the best option for you.
Discover the best electricity rates.
Power Wizard finds you the best electricity plan and ensures you won't overpay for electricity again.
Learn More in Under 2 Mins