How You Can Find The Best Electricity in Arlington, Texas
Hey, you! 
When's the last time you thought about your electricity bill?  
Whether you're from Arlington, Texas, or moving there, your electricity usage is going to be different from your neighbors' because everyone uses electricity differently. 
Furthermore, there are hundreds of different plans out there, each with its own features and gimmicks. Are you sure that you have found the best plan for your specific situation? 
How can you ever be sure of that?
There is one way, Power Wizard. 
With Power Wizard's comprehensive service, you'll be able to tap into tools that have been designed by industry experts to cut through the noise and use data to find you the best plan. 
What are you waiting for?
Let us find you the best plan in seconds and start saving.
Maybe you just want to make the switch in electricity providers, or you are relocating to Arlington and juggling a new job, enrolling your kids in school, and unpacking your house while hunting for electricity.
Finding the time to thoroughly research the different Retail Electric Providers (REPs) in Arlington can be difficult.
You may have been given some recommendations from coworkers and neighbors, but you'd rather not rely on their word before committing to a service provider.
Thankfully, there are many Arlington electricity providers for you to choose from.
This guide will discuss the different electricity rates and plans available in Arlington, give guidance on how to choose the plan best for you, and offer insight on everything you need to know about Arlington electricity.

Click on a section to skip directly to it:
Electric Company Arlington Tx: How Many Are Available?
Arlington was incorporated as a city in Texas in 1884 and has continued to grow steadily ever since. Today, the large Texas city is estimated to have a population nearing 400,000 people.
Shortly after Arlington's establishment as a city, agriculture and businesses began to grow. With this came population growth.
By the early 20th century, Arlington was equipped with telephones, natural gases, and electricity.
Arlington is one of the many cities in Texas that has deregulated electricity, allowing consumers the power to choose which electricity provider they want to use.
Because of this, there are a large number of Retail Electric Providers in Arlington to choose from.
Deregulation in Arlington
Texas became a deregulated energy market in 2002 when a bill was approved that allowed most Texas consumers to shop through the many electricity companies available before choosing their electricity provider.
If you are a resident or business owner in Arlington, you are a part of the deregulated energy market.
This means that your power and gas still comes through a local utility's infrastructure, but you can choose where to source your energy.
Searching for an REP in a deregulated energy market can be tiresome and time-consuming.
It can take hours, potentially even days, to research the variety of electric providers available in your specific area.
It can take even longer to sort through your research and find the REP that best meets your needs.
To help find the best electricity provider for your unique needs in Arlington, use Power Wizard's Shopping tool.
Power Wizard's unbiased algorithm takes your zip code and some relevant information about your home or business and matches you with the electricity provider that is right for you within minutes.
The process is effortless for you and saves you from researching all of the electricity providers available in Arlington's deregulated energy market.
Why Does This Matter to Me?
Maybe you're wondering why deregulation should be important to you.
Before deregulation, all energy across Texas has regulated energy.
Regulated energy meant that consumers had:
No choice in electricity providers
No choice in electricity plans
No choice in electricity prices
If you live in Arlington today, deregulation allows you the opportunity to choose who provides your electricity.
There are many electricity providers in Arlington, Texas, so it is important to shop around to find the best rate and plan for your family's needs.
Discover the best electricity rates.
Power Wizard finds you the best electricity plan and ensures you won't overpay for electricity again.
Learn More in Under 2 Mins
Arlington Electricity Rates
Because there are so many electricity providers in Arlington, they each offer their own electricity rates to stay competitive in the Arlington energy market.
To find the best electricity rates in Arlington, Texas, for your family or business, you can use Power Wizard's Shopping tool.
Average electric bill in Arlington, Texas
Electricity rates in Arlington vary based on commercial, residential, or industrial electricity.
Recently, the average electric bill in Arlington, Texas, was $128/month.
The recent electricity rates in Arlington were as follows:
10.98¢/kWh for residential electricity
8.16¢/kWh for commercial electricity
5.57¢/kWh for industrial electricity
All three average electricity rates in Arlington are equal to the Texas average rates, respectively, and are significantly less than the national average rates.
Remember, although these rates are recent, they can change and often fluctuate for many different reasons.
Best electricity rates in Arlington Texas
If you're researching the best electricity rates in Arlington, Texas, you are probably going to find many mixed reviews.
The "best" electricity rates are different for every person and will vary in Arlington for different reasons.
Joe and his wife recently moved homes in Arlington in preparation for their growing family. Their new home is larger than the apartment they previously lived in.
Because of this, Joe needs to consider a few factors when searching around for electricity rates in Arlington.
Two important factors Joe should think through are:
His budget
His expected usage based on the size of his new home and his growing family
Each electricity provider in Arlington will offer different rates to help stay competitive and attract consumers.
However, the cheapest rate Joe finds may not be the best rate available for him in Arlington, Texas.
To ensure that Joe finds the best possible rate for his Arlington electricity, he could use Power Wizard's Shopping tool.
Not only will Joe save time searching for his new electricity rate, but he can be assured that he found the best rate for his new home and growing family.
Types of Electricity Plans Available In Arlington
Discover the best electricity rates.
Power Wizard finds you the best electricity plan and ensures you won't overpay for electricity again.
Learn More in Under 2 Mins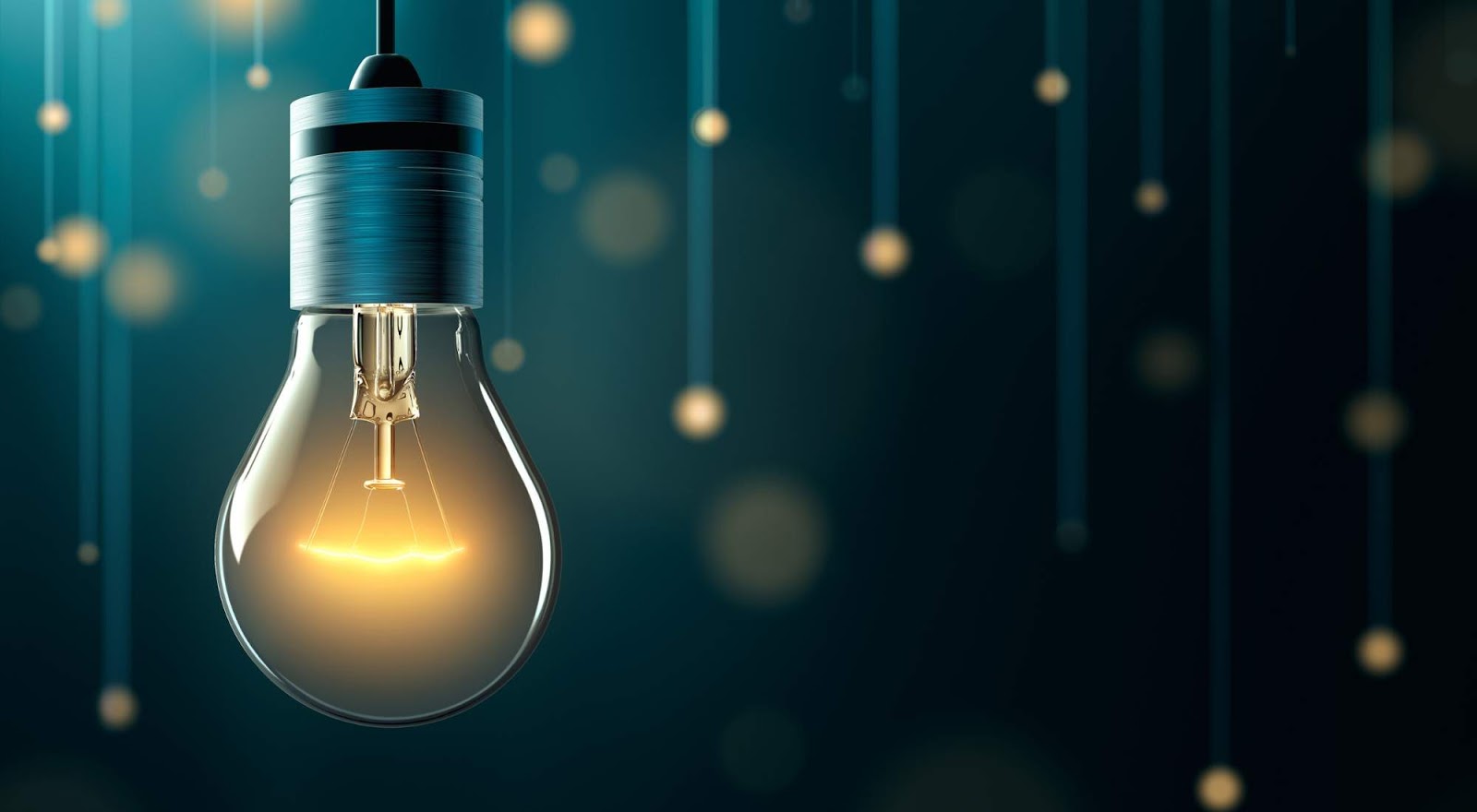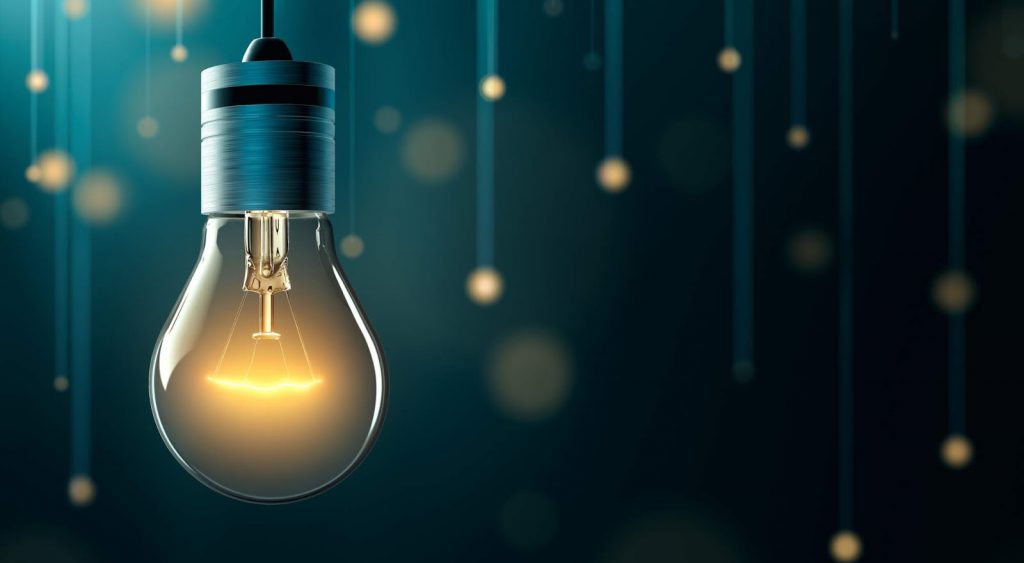 Each Arlington electric company offers a variety of different electricity plans.
Some of the common plans offered by most providers are:
Prepaid electricity plans
Fixed-rate electricity plans
Month-to-month electricity plans
How do you know which type of plan is the best one for your unique needs?
It might be difficult to be sure you're choosing the right type of electricity plan in Arlington. You must consider many different factors that are dependent on you and your family.
Some of these factors include:
Age of home
Size of home
The exact location of the home
Expected electricity usage
Personal lifestyle
Each potential plan comes with pros and cons, so it will likely be difficult to pick the "best" one on your own.
Prepaid Electricity Plans
Prepaid electricity plans in Arlington are often low-rate plans that allow customers to pay ahead for a set amount of electricity.
What is it?
Prepaid electricity plan, consumers can keep track of how much electricity they are using by paying in advance.
Typically, REPs that offer prepaid electricity plans have a set minimum dollar amount that customers put into their account to pay for a certain number of kilowatt-hours (kWh) of electricity.
As customers use their electricity, money is deducted from their account.
Customers receive daily updates on their usage and remaining account balance in order to better manage how they are using their electricity. They can add money when necessary or choose to cut back on electricity usage to stretch the balance in their account.
Fixed-Rate Electricity Plans
A fixed-rate electricity plan allows customers to pay the same price per kilowatt-hour for the extent of their contract.
Generally, these contracts range from three to 36 months.
What you need to know
When you choose to use a fixed-rate electricity plan in Arlington, you are locking yourself into paying the same price/kWh for a specific length of time.
This means that even when the energy market fluctuates, and electricity rates rise and fall, you are locked into paying the rate you chose when you signed your contract.
This type of plan can be beneficial to you if the energy market doesn't jump around or if electricity prices dramatically increase.
But if the price of electricity drops lower than your fixed rate, you will pay that higher set rate until your contract expires.
Month-to-Month Electricity Plans
A month-to-month electricity plan allows customers to pay for electricity month-to-month without locking themselves into a contract with a set electricity provider.
Why do people like this option
Customers often find a month-to-month electricity plan option beneficial for a variety of reasons.
If you are between moves or jobs, have bad credit, or are simply not ready to lock yourself in with an electricity provider, rate, or plan, a month-to-month option might be appealing to you.
Customers like this option because many month-to-month plans:
Do not require a deposit
Have no hidden fees
Allow customers to decide when to pay for their electricity
Do not lock them into a contract
Discover the best electricity rates.
Power Wizard finds you the best electricity plan and ensures you won't overpay for electricity again.
Learn More in Under 2 Mins
The Best Arlington Electric Company: Will be Different for Each Family
Every home and family must consider different factors when trying to decide which Arlington electric company will be the best for them.
Even when a specific Arlington REP comes highly recommended from trusted sources, you should consider the factors unique to your needs before choosing your electricity provider.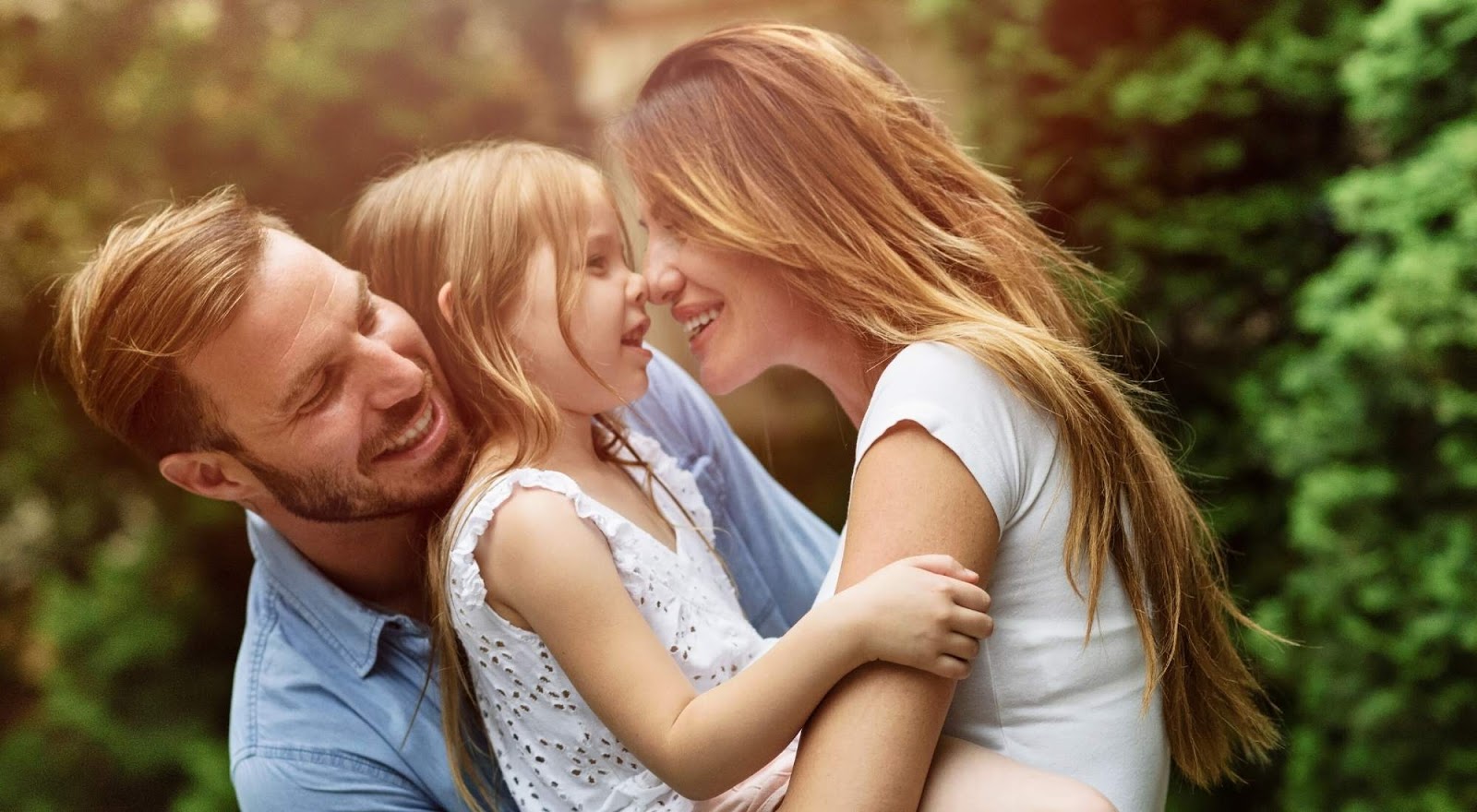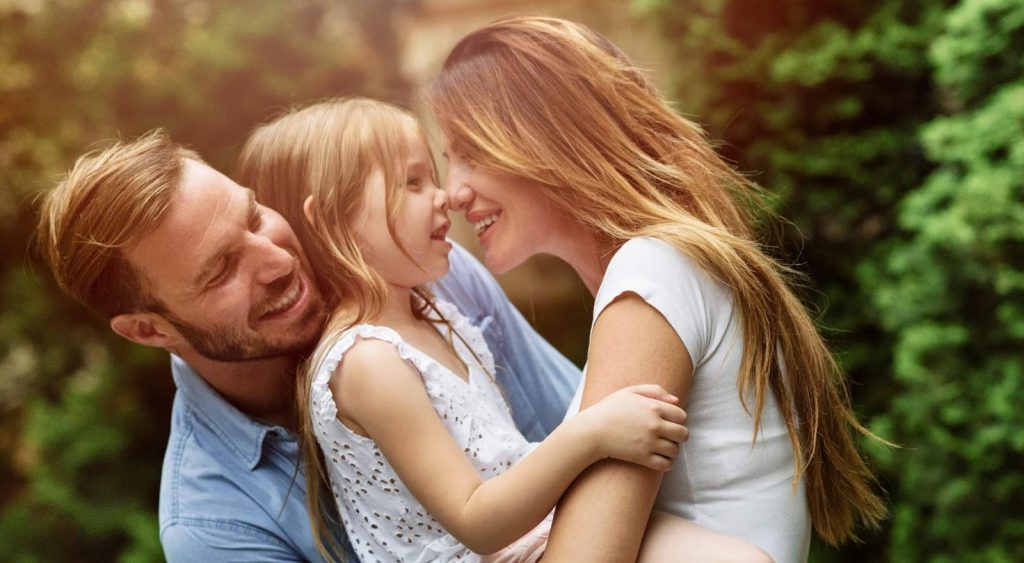 Factor 1: What is the Size and Age of Your Home?
The size of your home is an important factor to consider because the expected usage of a two-bedroom apartment will vary greatly from a two-story home with five bedrooms.
It makes sense that a small family living in a smaller home might use less electricity than a large family living in a larger home.
But why is the age of your home important?
Older homes are usually less efficient than newer homes. They may not be up to date on the latest technology or be equipped with newer appliances that are energy efficient.
Newer homes tend to be up to speed with technology, allowing for more energy-efficient designs and appliances.
Factor 2: Lifestyle
Your family's lifestyle is important to take into consideration when shopping for electricity plans.
You spend many of your nights at sporting events and most of your weekends traveling or outside of the house, what good is a "free nights and weekends" perk?
Your family consists of people who spend many of the weekday hours at work and school, there may be a plan that offers better advantages for you.
Your spouse stays home with small children regularly, using appliances, running electronics, and flipping light switches on and off repeatedly, you might find that you benefit from a specific type of electricity plan.
Factor 3: Location
Although there are over 160+ Retail Electric Providers throughout Texas, some electric companies are only available in specific locations.
With these companies come the different rates and plans that each one offers.
The electricity provider with the plan that you think might be best for your family may not be an option in your location, so your exact zip code in Arlington will be a factor when searching for the best electricity company.
Discover the best electricity rates.
Power Wizard finds you the best electricity plan and ensures you won't overpay for electricity again.
Learn More in Under 2 Mins
Which Company Has the Lowest Electricity Rates in Arlington?
Finding the lowest electricity rate in Arlington may not lead you to the best type of plan or contract.
A plan with a low overall price per kWh might be appealing at first glance, but don't be misled.
Many times the "lowest" rates will be low because there are hidden fees elsewhere in the contract, or the commitment length of the contract is much longer than consumers typically want.
Take these factors into consideration when picking an electricity plan in Arlington:
Choosing an electricity plan in Arlington should not be done by the flip of a coin.
There are a handful of factors you should take into consideration when researching your Arlington electricity provider and plan.
Factor 1: Hidden Fees
Hidden fees can quickly raise your electric bill, even when you suspect that you are using less energy to cut back on the cost.
These hidden fees can be disguised in different ways, such as:
Overage charges
Not meeting a minimum usage amount
Late fees
To ensure you understand all of the possible hidden fee charges that could appear on your bill, read your contract thoroughly before committing to an Arlington electricity provider.
Factor 2: Length of Commitment
The length of an electricity contract varies with each provider and with the different plans that they offer.
Often, contract commitments can be as short as 3 months or as long as 3 years.
A short-term contract might be good for specific times of the year, such as the fall months following a hot Arlington summer.
Electricity providers typically offer inexpensive short-term plans during months when electricity is in lower demand.
However, committing to short-term contracts means you will find yourself shopping for electricity more often.
Long-term commitments might offer lower rates, but they lock you in for an extended amount of time and may be more difficult to get out of if you find that you need to or want to switch providers.
Factor 3: Cancellation Costs
Many REPs in Arlington will penalize you for canceling your electricity plan outside of your contract terms.
If you're lucky, this fee could be minimal.
But REPs often set a cancellation cost in hopes to lock in customers for the entirety of a contract.
By setting this cancellation cost, REPs hope to make it difficult or unappealing for you to change providers.
Discover the best electricity rates.
Power Wizard finds you the best electricity plan and ensures you won't overpay for electricity again.
Learn More in Under 2 Mins
Moving to Arlington: How to Set Up Your Electricity
If you are new to the city of Arlington, you're likely looking to set up electricity with a new electricity provider.
You've found a home in Arlington and are preparing to move in.
During this process, you're searching for a new REP for your house.
You know there are some important factors to consider when shopping for an electricity provider, including:
Age of home
Size of home
Location of home
Lifestyle of family
But during your research, you also discover that knowing the historical electricity usage is key when searching for the best rate for your family.
You might be able to acquire this information if you're in contact with the previous owners, or maybe your realtor or landlord has information they can share with you.
If you're not that lucky, this information can be difficult to come across and can take more work on your end.
Using Power Wizard's Shopping tool will save you the trouble of researching. The algorithm allows Power Wizard to project electricity consumption for you and can match you with the best Arlington electricity company to meet your needs.
I Have an Electricity Plan in Arlington I Don't Like. How Can I Switch?
Maybe you are living in Arlington already, and month after month, you have found that you're paying more than you expected on your electricity bill.
It could be due to hidden fees, overage charges, or not meeting the requirements of your plan as written out in your contract.
You're hoping to switch electricity plans but don't want to deal with the hassle of finding a new provider.
Don't be nervous.
The switch from one electricity provider to another can be seamless if it is done correctly.
First, you should check with your provider to find out the details of your current contract and to see if there are any fees or penalties for switching to a new provider.
If you are in the middle of a contract, you'll likely pay a fee. However, if your contract is up, you might be automatically switched to a month-to-month plan.
Once you figure out your current contract and any penalties involved with switching electricity providers, you can begin the search for a new one.
There are two ways to do this:
Spend hours researching all of the potential providers and plans in your area
Use Power Wizard's Shopping tool and be matched with a new provider quickly and efficiently
Discover the best electricity rates.
Power Wizard finds you the best electricity plan and ensures you won't overpay for electricity again.
Learn More in Under 2 Mins
How to Turn On Your Utilities in Arlington, Tx
You have relocated to Arlington, TX, and found your new electricity provider by using Power Wizard's Shopping tool.
Now you need to turn on your utilities, so your home is ready to use energy.
Each provider will have its own set-up process.
But if you use Power Wizard, we take over the sign-up process for you and ensure electricity is in your home as quickly as possible.
Electricity
To manage your Arlington electricity, many REPs use smart meters.
A smart meter is a tool used to record your electricity and the performance of electronic devices in your home or business.
Smart meters can provide analytics on electrical usage that is detailed and accurate without sending a technician to your home or business to read a meter.
Power Wizard's Shopping tool can match you with the best provider for your Arlington electricity needs.
But even better, Power Wizard will take over the setup process of your electricity service to continue to make your experience hassle-free.
If there is a power outage in Arlington, you can report it or find more information by calling Oncor Electric Delivery.
Water
The water utility in Arlington is owned by the city.
If you're looking to set up your Arlington water, you can visit Arlington's utility office Monday to Friday between 8 a.m. and 5 p.m. at:
101 W. Abram Street
Arlington, TX 76010
You can also call customer care to speak to a representative at 817-275-5931.
Gas
Gas utilities in Arlington are privately owned.
Because of this, consumers have the opportunity to research and choose their preferred gas provider in Arlington.
Garbage and Recycling Pickup
The city of Arlington offers garbage and recycling pickup through the city with Republic Waste.
Each area of Arlington is designated one day of the week for recycling pickup and two days for garbage pickup.
For questions regarding set up or pickup days, call 817-317-2000 Monday to Friday from 8 a.m. to 5 p.m.
How Do I Compare Electricity Rates in Arlington
Comparing Arlington electricity rates is a part of the tedious research process when looking for a new electricity provider.
However, even after thoroughly comparing all of the electricity plan possibilities in Arlington, it may still be unclear which provider would be the best choice for you.
Below, you can find some REPs plans and current rates:
Plan NamePlan LengthPlan Rate
The Five Day Way: Price it Manually By Going to Each Companies' Website
By comparing electricity rates, you may find it difficult to choose the best plan and provider for your needs.
Reviewing the chart above will prove that.
Choosing the rate that is the cheapest may still leave you with unfavorable terms and unclear fees.
You can spend hours and hours on Google researching Arlington electricity providers in an attempt to find the "best" plan or the "cheapest" rate, but it will likely be hard to find.
This manual process will require endless research, tiresome note-taking, and boring plan comparing.
In the end, you can't be sure if you've chosen the best plan for your Arlington electricity needs.
The Five Minute Way: Get a Quick Answer With Power Wizard
Luckily Power Wizard has a tool that can do all of the hard work for you.
By entering your Arlington zip code and minimal relevant information about your house, Power Wizard's unbiased algorithm works to compare all of the available Arlington plans and matches you with the best option for your needs.
Here's how it works:
Head to Power Wizard's Shopping tool
Enter your exact Arlington zip code
Answer minimal questions about your home
Wait less than five minutes
Review the plan that Power Wizard has found for you
From there, Power Wizard takes over the sign-up process and continues to monitor your plan to make sure that it remains the best option for you and your family.
This process is quick, easy, and seamless.
Power Wizard's technology takes away the frustration that comes with endless hours of manually searching through all of the possible Arlington REPs and ensures that you're matched with the best provider for your needs.
Discover the best electricity rates.
Power Wizard finds you the best electricity plan and ensures you won't overpay for electricity again.
Learn More in Under 2 Mins