How You Can Find The Best Electricity in McKinney, Texas
Sometimes, it feels like it would be easier to dam a river and build a hydroelectric plant to power your house. It's just so tough to find the best electricity plan! 
If you're comparing rates the manual way, with spreadsheets and ads galore, it might even take less time to just gather your materials and start building. At least that way, you could move on afterward instead of repeating the whole process again when your next electric bill comes.
Before you invest in rebar and concrete, let us propose another option. Did you know that you can find the best electric plan in McKinney in minutes? 
With Power Wizard's Shopping Tool, you can!
Just enter your zip code and we will find the best electric plan for you. We promise it will be quicker and easier than building a dam.
Let us find you the best plan in seconds and start saving.
Click on a section to skip directly to it:
Electric Company McKinney Tx: How Many Are Available?
McKinney is a small city on the outskirts of Dallas. The city was ranked #1 Best Place to Live in America in 2014.
With a population of 190,000 people, McKinney is the second-largest city in Collin County.
McKinney has several popular attractions for locals and tourists. There are several lovely parks and golf courses to enjoy, as well as award-winning restaurants and shopping centers.
Along with the majority of cities in Texas, McKinney's energy market is deregulated.
This means that residents and business owners have the power to choose which provider and what plan they want to use.
There are dozens of electric companies available in McKinney that compete for your business.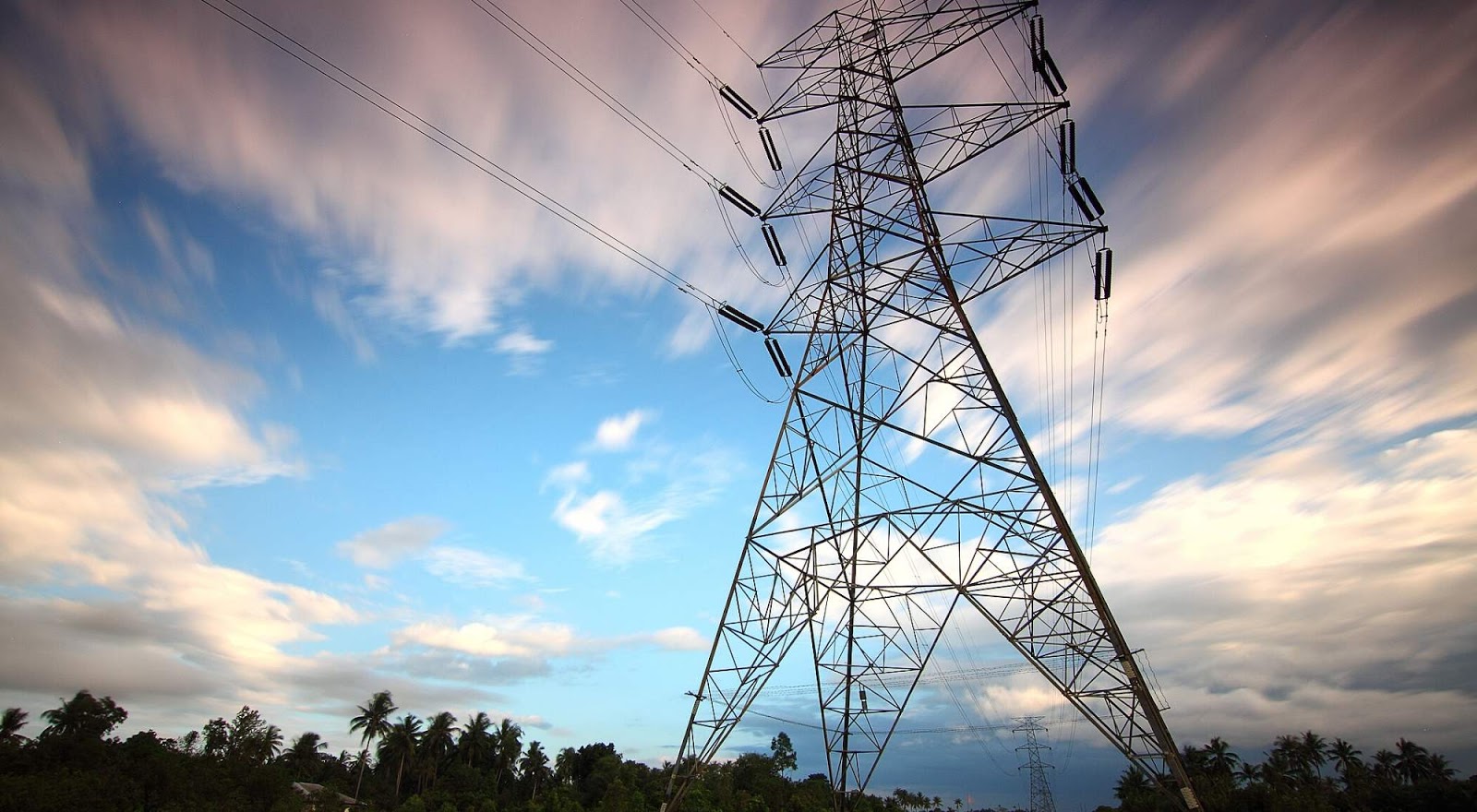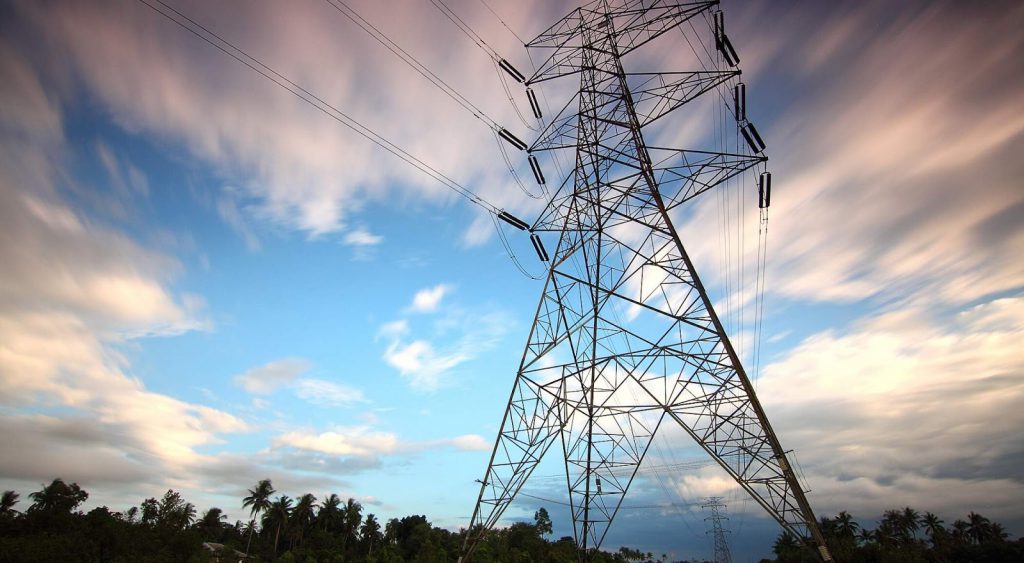 Deregulation in McKinney
In 2002, laws regarding electricity changed for most cities in Texas, including McKinney.
In a typical, regulated market, electricity is sold at the retail level by one big utility company. However, when the market becomes deregulated by the government, private companies are allowed to open and sell directly to consumers.
Why Does This Matter to Me?
For people who live in McKinney, deregulation means that they have a choice between dozens of providers for their power.
Companies that sell electricity are called Retail Electric Providers, or REPs.
REPs in McKinney compete by trying to bring you the best rate to earn your business. This is good news if you live in McKinney.
But, there's a catch.
Because there is no big utility company setting the rates, the responsibility goes to you to shop around and find the best deal.
If you don't shop around, you might end up paying a premium with an overly-expensive plan.
Luckily, Power Wizard can help you find the best rate with the perfect plan for your home or business.
Power Wizard is not an REP, and we don't sell electricity. Our job is to match your needs with the perfect company and plan.
Discover the best electricity rates.
Power Wizard finds you the best electricity plan and ensures you won't overpay for electricity again.
Learn More in Under 2 Mins
Our unbiased algorithm scans the entire electricity market in McKinney and selects the plan that best suits your needs, to save you the most money.
To see how it works in 5 minutes or less, simply enter your zip code into our Shopping Tool.
McKinney Electricity Rates
Electricity rates in McKinney vary.
The averages will give you an idea of what you can expect to pay, but there are many factors that go into your final bill amount.
Average Electric Bill in McKinney Texas
Rates fluctuate constantly based on many factors. Recently, residences in McKinney have an average rate of 11.25 cents per kWh.
This number might be helpful when you're shopping for electricity rates, but remember that the best rate is more important than the lowest rate.
Best Electricity Rates in McKinney Texas
Finding the best electricity rate in McKinney can be tricky.
When you call and ask different REPs for rate quotes, it can be difficult to compare these plans because they are usually structured differently.
Many REPs offer promotional rates like free nights and weekends, which sounds like a great deal. However, if the rate during the week in the daytime is very high, it can be deceiving.
You'll want to get familiar with your personal usage and the way your home uses energy.
If you're not interested in doing a lot of research, try using Power Wizard to shop for your electricity plan instead.
Our technology takes a few pieces of information about your home and instantly matches you up with your perfect electricity plan.
Types of Electricity Plans Available In McKinney Tx
There are many different rate structures available in McKinney. The best plan for you will depend on your lifestyle, usage habits, and the size and age of your home.
Prepaid Electricity Plans In McKinney
Prepaid electricity plans are a lot like prepaid phone plans. You load your account with funds, and as you use electricity the funds get depleted. You can reload your account at any time.
For those who don't like to get a bill at the end of the month, these plans are very flexible.
However, you might end up paying a high cost for this convenience. The rate can be high because they probably won't ask you to sign a contract.
Prepaid plans can be useful for people in transition or those who need to keep a close eye on their budget.
Let us find you the best plan in seconds and start saving.
Fixed-Rate Electricity Plans In McKinney
A fixed-rate plan has a rate that doesn't change from month to month. The upside to a fixed rate is that you will never be surprised by your rate or experience a big jump in price.
The downside is that if electricity prices go down, you will be paying a premium.
Month-to-Month Electricity Plans In McKinney
Month-to-Month plans are very convenient because they don't require a contract.
Oftentimes, your current REP will roll you over to a month-to-month plan after your current contract term expires.
Because month-to-month plans aren't contracted, the rates can change which can come as a surprise if you aren't expecting it.
The Top McKinney Electric Companies: Will be Different for Each Family
The best electricity company in McKinney will be different for each household. When searching for plans, you need to consider the size and age of your home, your lifestyle, and your location in order to find a plan that saves you the most money every month.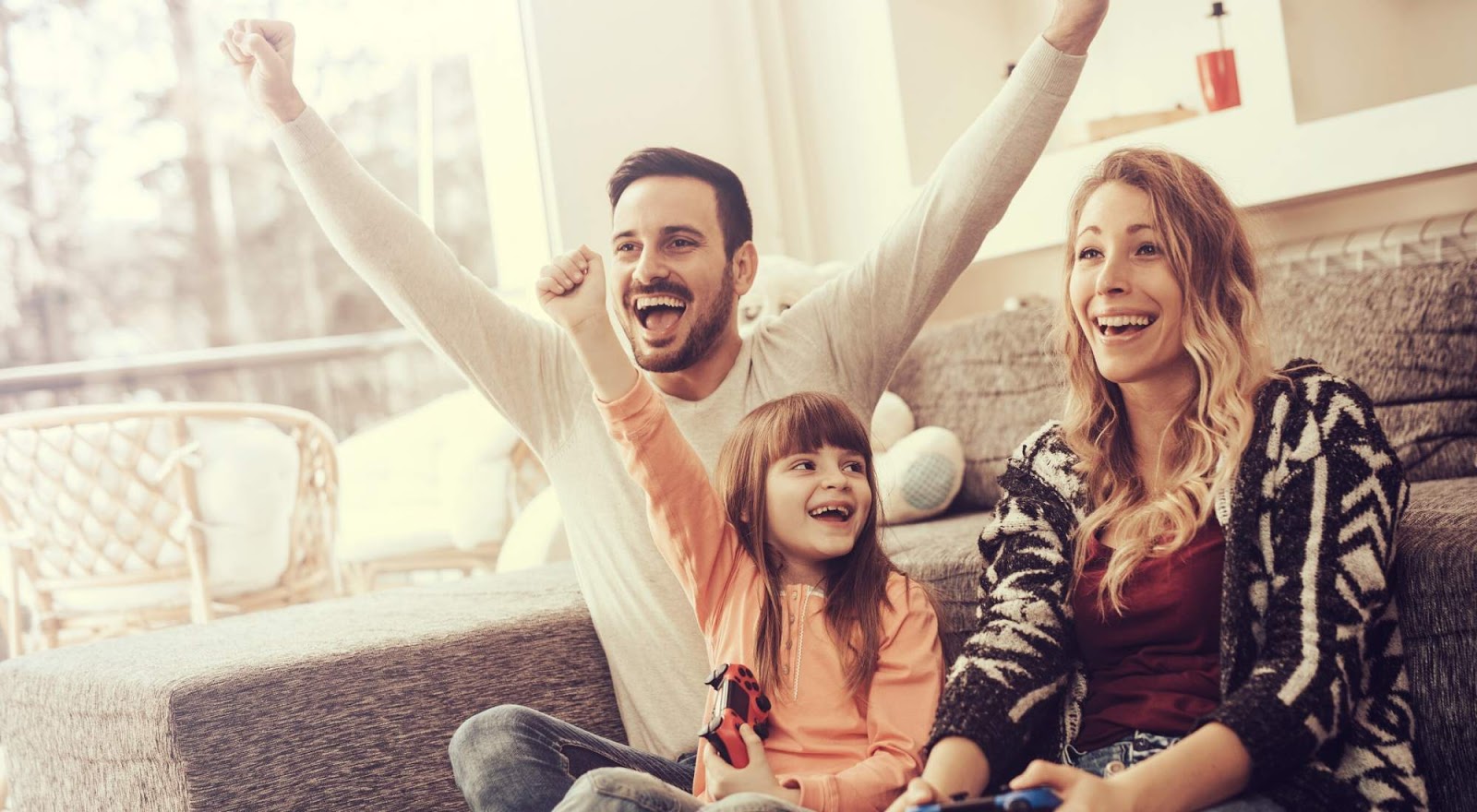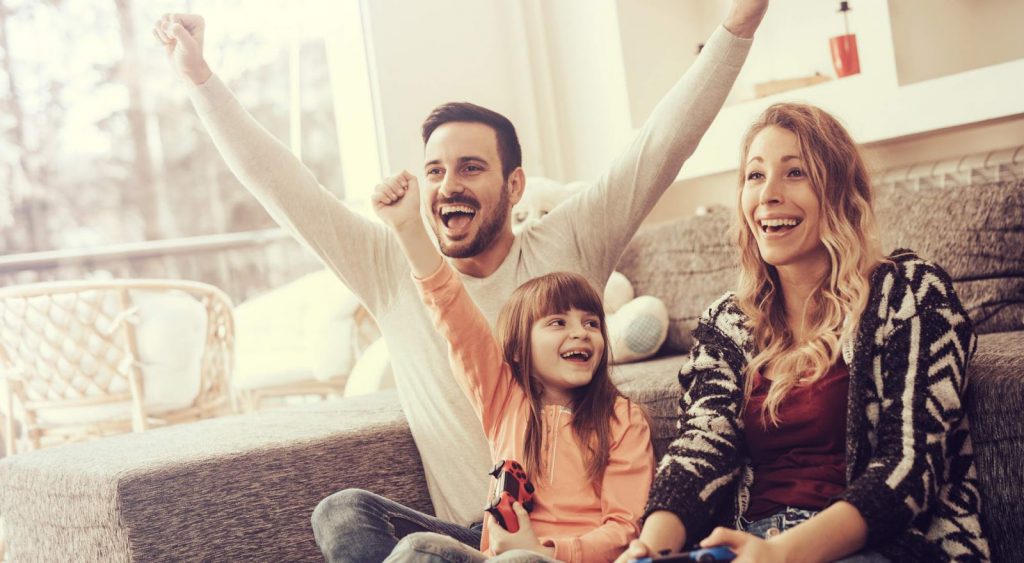 Factor 1: What is the Size and Age of Your Home
Usually, newer homes have higher energy efficiency. The square footage of your residence will also make a big difference in your energy bill.
Let us find you the best plan in seconds and start saving.
Factor 2: Lifestyle
Do you work from home, or go to an office each day? These lifestyle factors will play a big role in your monthly energy footprint.
For example, if you are away from home on the weekends, you won't benefit from a free nights and weekends plan.
Factor 3: Location
Not all REPs service your specific area. You will need to find out which companies provide electricity to your home.
Which Company Has the Lowest Electricity Rates in McKinney?
Everyone wants the electricity plan with the lowest rate, right?
Not exactly.
Rates can be deceiving because of how they are structured.
For example, some companies will offer a low rate, but after 3 months it goes up. Or, after your monthly usage exceeds a predetermined amount, the rate goes up for the remainder of the month.
It's impossible to know which REP has the lowest rate since rates are always changing.
Take These Factors Into Consideration When Picking an Electricity Plan in McKinney:
There are many factors you need to consider when choosing an electricity plan in McKinney. Sometimes electricity plans have hidden fees or long commitments.
These are things to keep in mind when you're signing a contract.
Factor 1: Hidden Fees
Hidden fees in your contract can come as a big surprise.
If you're in a month-to-month plan, there might be a fee if you don't keep a certain amount of funds in your account.
If you don't pay your bill on time, the company may charge you.
Your electricity company might even charge you extra if you don't meet a minimum usage.
Make sure you're familiar with the fine print in your agreement.
Factor 2: Length of Commitment
Some companies will penalize you for breaking your commitment early.
If you sign up for a plan that is 12 months or more, you could end up being stuck with a contract that isn't the best for you.
Discover the best electricity rates.
Power Wizard finds you the best electricity plan and ensures you won't overpay for electricity again.
Learn More in Under 2 Mins
Moving to McKinney: How to Set Up Your Electricity
The process to set up your electricity in McKinney can be very time-consuming, but you want to make sure you find the best plan for you and your family.
You'll want to follow the following steps:
Find the REPs that service your area
Compare rates and plans
Choose the best plan and enroll
Your home's historical energy usage is also key to finding the best rate in the marketplace.
You might not have this information, but luckily Power Wizard can gather it for you.
Simply enter your zip code into our Shopping Tool to see how it works.
I Have an Electricity Plan in McKinney I Don't Like, How Can I Switch?
It is easy to switch electricity plans in McKinney if you're unhappy with your current provider.
If you're under contract, check to see if there is a penalty for early termination. Sometimes the fee is nominal and is worth paying if you're going to switch to a plan with a lower rate.
How to Turn On Your Utilities in McKinney, TX
When you first move into your home in McKinney, you'll need to set up your electricity, water, gas, and trash accounts.
Electricity
To get your electricity turned on, simply choose a REP and enroll in a plan. The important thing is to shop around for the best rate.
Shopping for electricity in McKinney is simple when you use Power Wizard.
Our algorithm scans the marketplace for the best rates and matches your individual usage to the perfect plan.
Water
The water utility company in McKinney is called Water Billing, and it is run by the city of McKinney. The office is located at 210 N. Tennessee St. McKinney, TX 75069, and the phone number is 972-547-7550.
Gas
There are several gas companies to choose from in McKinney. Enderby and Atmos Gas are the most popular companies that provide gas services in McKinney.
Discover the best electricity rates.
Power Wizard finds you the best electricity plan and ensures you won't overpay for electricity again.
Learn More in Under 2 Mins
Garbage and Recycling Pickup
Waste Connections is a private company that contracts the government agency to handle your garbage and recycling in McKinney. You can reach them at 469-452-8000.
How Do I Compare Electricity Rates in McKinney?
Plan NamePlan LengthPlan Rate
There are two ways to compare electricity rates in McKinney – the easy way and the painful way.
The Painful Way: Price it Manually By Going to Each Company's Website
Manually searching for an electricity plan is a challenging process.
Because McKinney has a deregulated market, there are dozens of options. And each REP has many different rates and promotions as well.
When you're starting your search you will want to first find a list of all the REPs who service your area.
Once you find out what options you have, follow these steps:
Analyze your own energy usage and find the historical usage for your home.
Contact each REP individually to get rate quotes.
Decide what rate structure will save you the most money over time.
Read the fine print on each contract to make sure you don't miss any hidden fees.
After you sign a contract, continue to monitor the market to make sure you're always in the best plan available.
As you can see, there is a lot of work involved in manually finding the best electricity plan.
If you don't have lots of extra time to spend on a big project, try shopping for electricity the easy way instead.
The Easy Way: Get a Quick Answer With Power Wizard
Thankfully, you don't have to do all of this to find the best electricity plan.
Power Wizard has a tool to do all of this for you.
Our technology will use your zip code and a few pieces of information about your home to match up with the rate and plan that suits your needs the best.
You don't need to spend more than ten minutes finding the best electricity company, Power Wizard has got you covered.
Let us find you the best plan in seconds and start saving.