How You Can Find The Best Electricity in Midland, Texas
Searching for how you can find the best electricity in Midland, Texas, is a lot like trying to order the best dish for you at an Italian restaurant – when you're lactose intolerant. And the menu is in a language you don't speak!
It involves a lot of questioning whether a dish is right for you, and what words on the menu even mean. Then, as your stomach growls in frustration, asking Google (or worse, the waiter) even more questions about which dishes are lactose-free or could be made without dairy.
Don't waste your time. Let Power Wizard be your personal chef!  
Save big with the Shopping Tool now!
With the Shopping Tool to find your plan for you, there's no more delay in getting the electricity plan you want. It will be served straight to you, according to your needs!
Let us find you the best plan in seconds and start saving.
Click on a section to skip directly to it:
Electric Company Midland, TX: How Many Are Available?
Midland was formed as the midway point between Fort Worth and El Paso on the Texas and Pacific Railroad in 1881. It lies about 300 miles east of the Dallas-Fort Worth metro area.
The town changed significantly after the discovery of oil in the Permian Basin in 1920. Today, the Permian Basin produces one-fifth of the nation's total petroleum and natural gas output.
Midland has a population of about 135,000. In 2014, Forbes ranked Midland as the second fastest-growing small city in the country.
It is also the hometown of former First Lady Laura Bush and actor Woody Harrelson.
Like nearly 100 other cities in Texas, Midland is a city that has deregulated electricity.
That means consumers can pick the electricity provider and plan they want.
Because the area is a hub in the energy industry, it may come as no surprise that there are more than 50 Midland electricity providers, offering nearly 200 different plans.
It would take hours, if not days, to research that many providers and plans. Read on to learn how Power Wizard has taken care of that tedious work for you.
Deregulation in Midland
In 1999, the Texas State Legislature voted to deregulate the electricity industry. This opened up the electricity market in 2002, allowing competition for consumer business.
Why Does This Matter to Me?
There are many benefits to deregulation, and because Midland is part of the 70% of the state of Texas with deregulated electricity, you can take advantage!
Before deregulation, one company had a monopoly on the electricity market. After deregulation, dozens of providers entered the market.
How does this benefit you?
Competition often drives prices down.
Discover the best electricity rates.
Power Wizard finds you the best electricity plan and ensures you won't overpay for electricity again.
Learn More in Under 2 Mins
Energy deregulation gives consumers the ability to choose their Midland electricity provider. Because of this, Midlanders can shop around, selecting the best possible rate and plan for their family.
In addition to lower rates, other benefits of deregulated electricity in Midland include:
More energy options
Ability to switch plans without service interruption
Access to green energy options
Midland Electricity Rates
When choosing an electricity plan, you should familiarize yourself with the rates offered by Midland electricity companies.
These will vary because more than 50 Retail Electric Providers (or REPs as we'll refer to them from now on) offer service in Midland.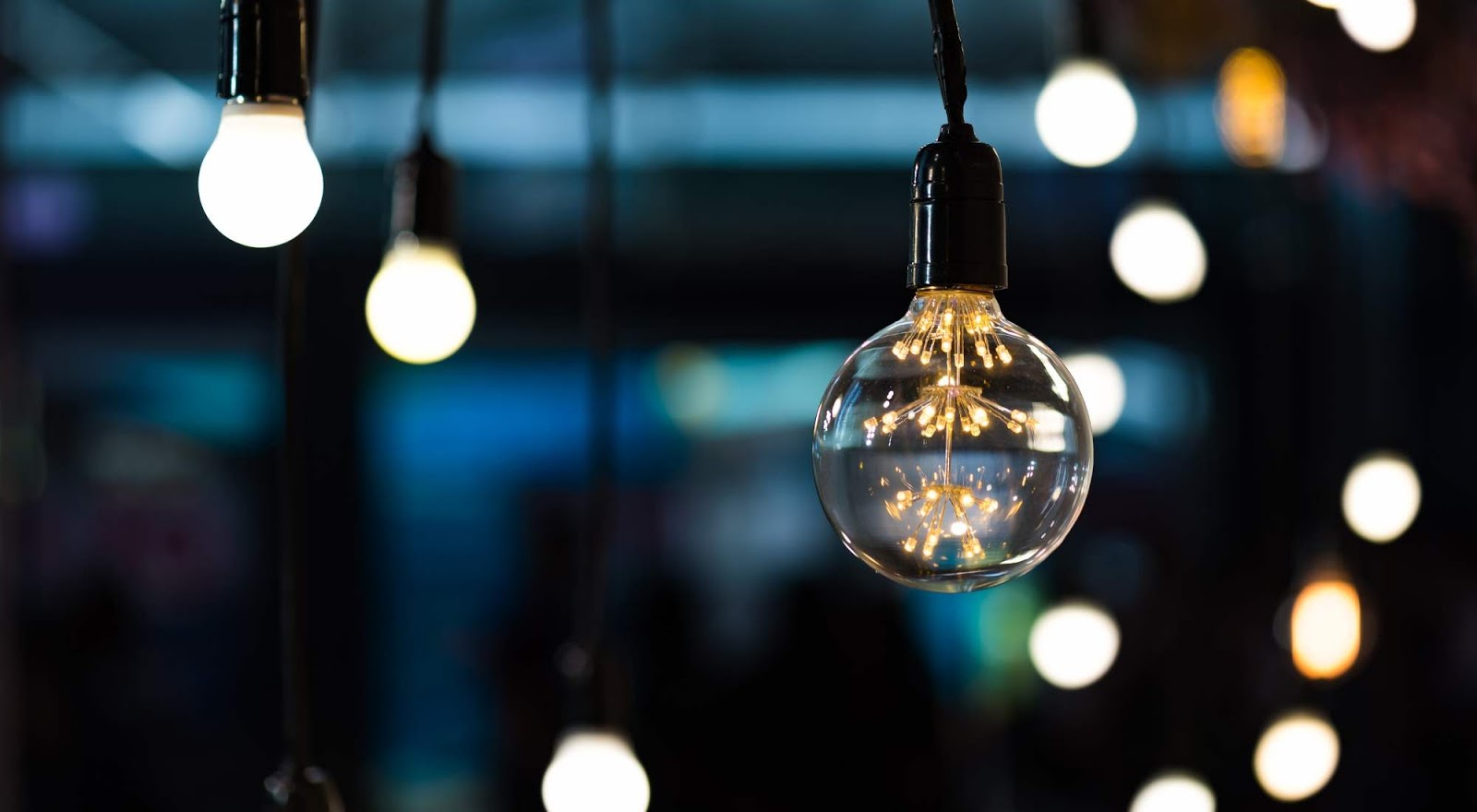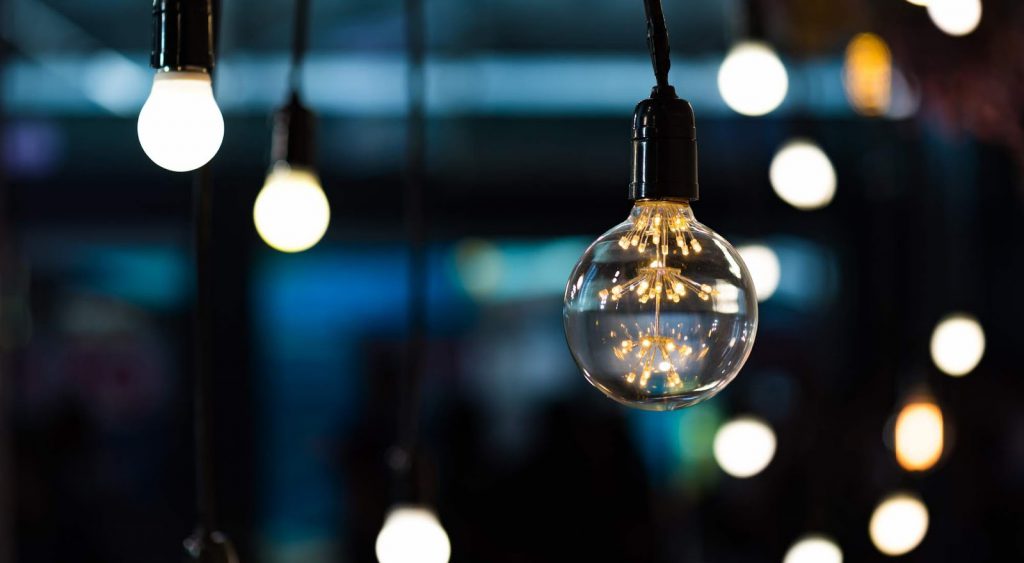 Average Electric Bill in Midland, Texas
The average residential electricity rate in Midland is 9.38¢/kWh, though it's important to remember that this is an estimate. Rates can fluctuate often for many reasons.
According to Electricity Local, "The average monthly residential electricity bill in Texas is about $128, ranking 5th in the U.S. and 19.63% greater than the national average of $107 per month."
An average house in Midland of about 2200 square feet would potentially use 1655 kWh per month. That would mean a monthly electricity bill of about $150.
Best Electricity Rates in Midland Texas
Since an electricity bill is not a one-time cost, but instead shows up every single month like clockwork, it's important to find the best rate possible.
But because different people and families have different habits and needs, the 'best' Midland electricity rate won't be the same for everyone.
Let us find you the best plan in seconds and start saving.
Types of Electricity Plans Available In Midland, TX
Much like cell phone companies offer several plans (free nights and weekends, unlimited data, etc.) Midland electricity companies offer various types of plans:
Prepaid electricity plans
Fixed-rate electricity plans
Month-to-month electricity plans
Knowing the differences between these plans can help you make the best possible choice for you. Each of these plan types has pros and cons, so it's important to think about your specific needs and situation.
These might include:
Financial situation
Home and family size
Age of home
Lifestyle
Expected usage
Location
Prepaid Electricity Plans In Midland
Some Midland electricity companies offer prepaid electricity plans. This option often doesn't require a deposit or a credit check.
What is it?
With prepaid plans (also called "pay as you go"), customers purchase a certain amount of electricity in advance.
Most Midland electricity companies have a set minimum that can be added to an account in advance each month.
Then, as a customer uses electricity, money is deducted from their account at a set rate.
Customers can track their usage daily and receive updated account balances. This allows them to either add more money to their account (if they are using more electricity than planned for) or make necessary changes to cut back usage, stretching their dollars further each month.
Pros:
No credit check or deposit
No unexpected, sky-high bills
Allows more control over spending
An incentive to conserve energy
Cons:
Typically a higher per kWh rate
When prepaid electricity account runs out of credit, service is turned off
Oftentimes, higher reconnection fees
Discover the best electricity rates.
Power Wizard finds you the best electricity plan and ensures you won't overpay for electricity again.
Learn More in Under 2 Mins
Fixed-Rate Electricity Plans In Midland
A fixed-rate plan offers a locked-in rate for a designated length of time. Plan lengths may vary.
The price per kWh stays the same throughout the term of your contract, even when the market price shifts.
What you need to know
This type of plan generally involves a contract. You choose the length of that contract, but plans typically range from three to 36 months. While under contract, you'll incur a fee if you cancel your plan.
You'll have a good idea of how much your electricity bill will be each month. Knowing the rate you are paying per kWh for the entirety of your agreement provides consistency and helps with budgeting. Assuming your usage remains steady from month to month, you'll have the ability to anticipate your monthly bill.
Fixed-rate plans can be a gamble. Fixed-rate plans can save you money when prices are rising. However, you may also end up paying more if energy prices fall.
Month-to-Month Electricity Plans In Midland
Also called a "variable-rate plan," a month-to-month electricity plan allows customers to pay for electricity month-by-month without locking themselves into a contract with a set electricity provider.
Why People Like This Option
This type of plan is popular with consumers looking for:
Flexibility. These plans don't include a contract, so if you find a better deal you're able to switch plans and providers without penalty.
Short-term options. This type of plan is appealing if you plan to be traveling frequently in the coming months, your lease is ending and you're unsure about renewing, or your house is on the market and you anticipate moving soon.
A turn in the market. If electricity rates are high and you're expecting them to drop, you may want to avoid locking in a high rate with a fixed-rate contract.
No required deposit. Oftentimes, month-to-month plans require no upfront deposit to get the lights turned on.
The Top Electric Companies in Midland TX: Will be Different for Each Family
No two families are the same, which means there's no "one fits all" when it comes to choosing an electric company.
Let us find you the best plan in seconds and start saving.
When picking the right Midland electricity company for you, make sure to consider:
Size and age of your home
Lifestyle
Location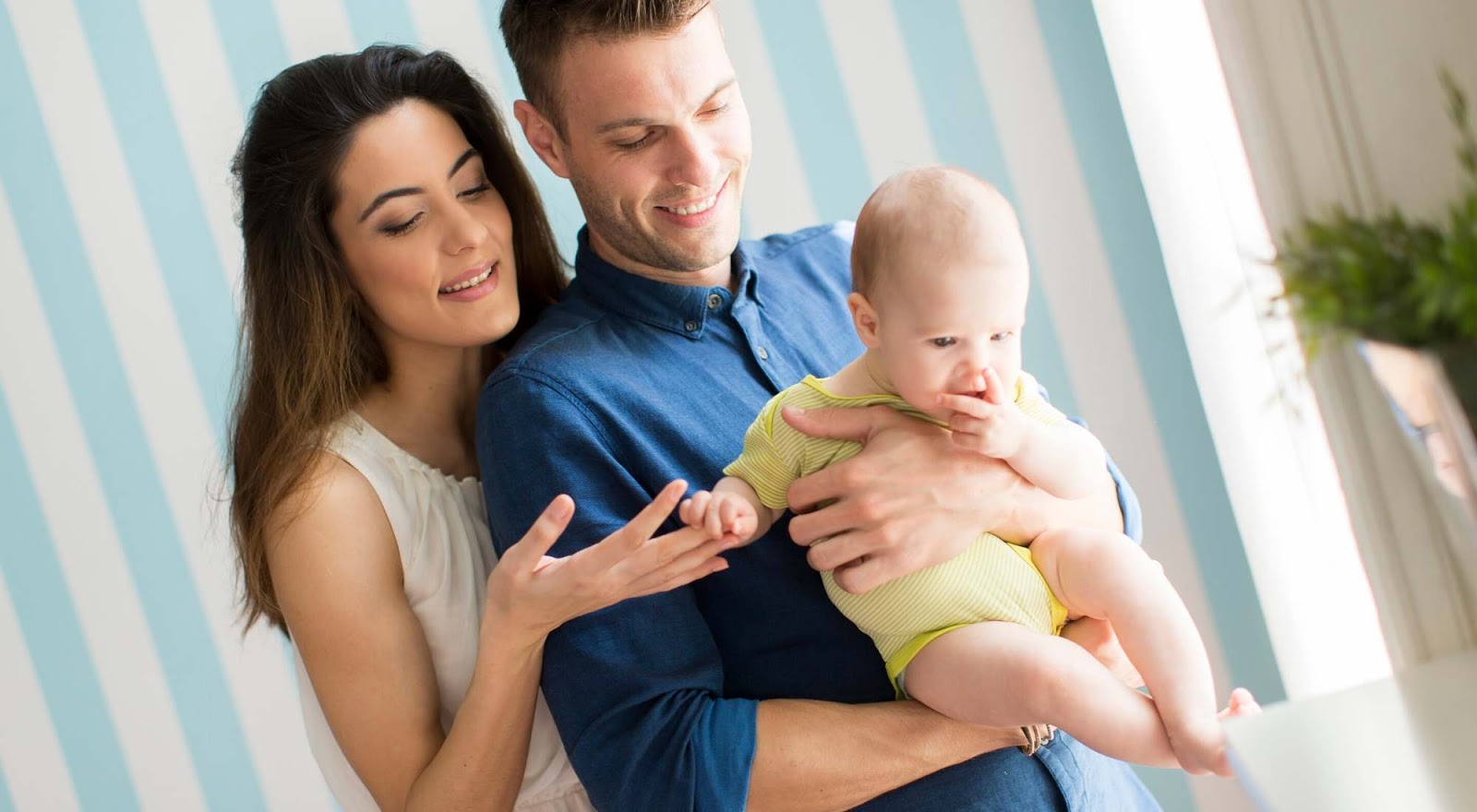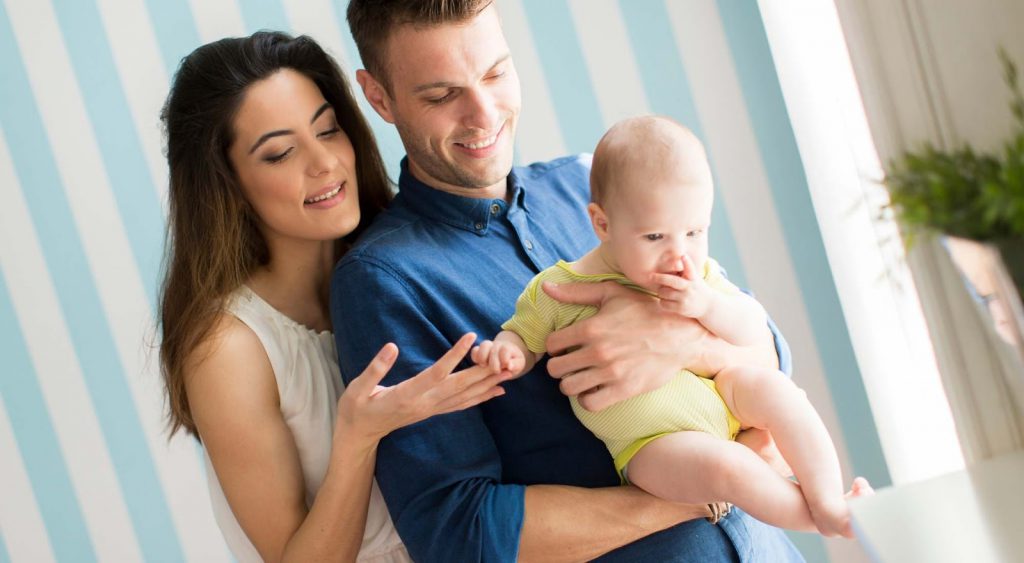 Factor 1: What is the Size and Age of Your Home?
Expected usage is a key factor in deciding on an electricity plan.
The size of your home will play a major role in estimating expected usage each month.
For obvious reasons, a studio apartment that's home to one person uses considerably less electricity than a 5-bedroom home that houses a family with three children.
Is your home a single-story, ranch-style home? Or a two-story, traditional home?
With that second story, typically comes a higher electricity bill. Not only are two-story homes more expensive to heat and cool, they often have more light fixtures than a single-story home.
Another thing to think about — how old is your home?
Older homes have character and charm, but they also may be less efficient.
Newer homes offer electricity savings benefits including:
Better insulation
Modern windows and skylights
Newer, energy-efficient appliances
Factor 2: Lifestyle
Lifestyle is another important consideration when selecting the best possible electricity plan for your family.
Much like those cell phone plans with "free nights and weekends," many Midland electricity plans offer "Time of Use" plans.
With these types of plans, electricity rates are tied to the time of day and often the day of the week. Typically, those lower rates are in the evenings and on weekend days.
This can be beneficial if you're gone most of the day and can plan to do your energy-heavy chores like laundry and running the dishwasher on Saturdays and Sundays.
Discover the best electricity rates.
Power Wizard finds you the best electricity plan and ensures you won't overpay for electricity again.
Learn More in Under 2 Mins
However, if you're carting the kids to sports and activities most evenings and spend weekends at soccer tournaments or visiting grandparents, there isn't much benefit to a plan with night and weekend perks.
Similarly, if you aren't sure how long you'll call Midland home because you're applying to jobs in other parts of the state, it probably isn't the best time to commit to a long-term electricity contract.
Factor 3: Location
Finally, consider your location.
Although there are more than 160 Retail Electric Providers throughout the state of Texas, not every electric company provides service in every city.
So, if a friend in Houston raves about the electricity plan they've switched to, it may or may not be available in Midland.
If you hear about a REP or a plan you're interested in, your zip code is the key to finding out if it's available to you.
Which Company Has the Lowest Electricity Rates in Midland?
Finding the answer to that question isn't as easy as it seems.
That's because signing on with the company advertising the lowest electricity rates might not translate into the lowest monthly electricity bill.
If you aren't careful, those low rates may be accompanied by additional fees and charges.
Take These Factors Into Consideration When Picking an Electricity Plan in Midland:
Low rates should not be the only consideration when selecting an electricity plan in Midland.
Other factors need to be a part of your research and decision making, including:
Hidden fees
Length of commitment
Cancellation costs
Factor 1: Hidden Fees
When it comes to your electricity bill, the last thing you want is to be unpleasantly surprised by hidden fees. Beware of:
Introductory rates. Look out for plans with attractive "teaser rates" that rise steeply after the introductory period is over.
Delivery charges. You might see a TDU (Transmission and Distribution Utility) Delivery charge on your bill each month. This fee is for maintaining and servicing power lines that deliver electricity to your home as well as for residential electricity meters. These charges can occur each month.
Overage charges. Some companies hit you with extra fees if you exceed energy limits.
Minimum usage requirements. On the flip side, if a household falls below a certain usage (often 1000 kWh) in a month, some providers charge a penalty fee.
Late fees. Just as it sounds, fail to pay your electricity bill on time and you'll likely be slapped with late fees.
Bottom line: when selecting a Midland electricity company and plan, make sure to read the fine print. It's important to know exactly what you're paying for.
Let us find you the best plan in seconds and start saving.
Factor 2: Length of Commitment
Depending on what type of plan you're looking at, you may be committing for as little as one month to as long as 3 years. If you are unsure of your long-term plans or don't want to get locked into an electricity rate you consider "high," you may want to consider:
or
Factor 3: Cancellation Costs
Imagine paying as much as $300 and getting nothing in return EXCEPT the ability to get out of your electricity plan.
Cancellation costs (also called early termination fees) can range from $20 to $300.
Midland electricity providers set these cancellation costs in an attempt to keep your business by making it expensive to switch to another plan or provider.
Before committing, consider the penalties for getting out of your chosen plan if you do need to cancel service.
Moving to Midland: How to Set Up Your Electricity
Are you moving to Midland?
Moving can be an exciting time: new home, new neighbors, maybe a new job!
But you'll have a long list of things to take care of including finding a place to call home and coordinating with your moving company. Setting up your electricity will also be high on your priority list.
You'll need to search for a Midland Electricity company and plan.
When doing this, knowing a home's historical electricity usage is key when it comes to helping you get the best rate. However, unless you're in touch with the home's previous owners or renters, getting that information could be a challenge.
Still, you're not out of luck.
You'll just need to use Power Wizard's Shopping Tool. This tool takes the guesswork out of your hands and can accurately project electricity consumption for you.
Discover the best electricity rates.
Power Wizard finds you the best electricity plan and ensures you won't overpay for electricity again.
Learn More in Under 2 Mins
I Have an Electricity Plan in Midland I Don't Like, How Can I Switch?
Maybe you were in such a hurry to get electricity set up in your home, that you ended up with a plan that just doesn't make sense for you or your family.
Despite selecting what you thought was a low rate, you're being hit with charges and fees you didn't realize would appear on your bill month after month.
It sounds like it's time to switch electricity plans.
It's been on your to-do list for months. The problem is, you're worried about cancellation fees and you aren't sure you're up for the hassle of researching a new plan.
Time to stop procrastinating.
Step 1 – Read your contract. This should only take 5-10 minutes. Find out the financial penalty for switching plans or providers. A one-time penalty fee may be worth paying if you'll SAVE money each month after.
Step 2 – Start shopping for another plan and rate. This can be done in one of two ways.

Spend hours, maybe even days, in front of the computer researching dozens of plans and providers. OR
Let Power Wizard take care of the hard part for you. Using our unbiased algorithm, Power Wizard will match you with a new plan and provider in a matter of minutes.
Bottom line: Don't be intimidated by switching electricity plans. It can save you serious cash in the long run.
After all, there are many things you need to pay for in life – a place to live, insurance, groceries, and yes, electricity.
But when it comes to that monthly power bill, why pay more than you need to?
How to Turn On Your Utilities in Midland, TX
If you're just arriving in Midland, you'll need power, water, and more. Luckily, getting all of these necessities set up is fairly easy.
Electricity
To manage and measure your home electricity, most Midland Electricity companies use Smart Meters.
Smart Meters have replaced the electricity meters of days past, which were read and recorded by meter readers visiting homes each month. The data recorded by the meter readers was then used to calculate your monthly electricity bill.
In addition to eliminating those manual monthly readings, other benefits of Smart Meters include:
Frequent updates on electricity usage. These meters record electricity use in 15-minute intervals instead of once a month. This allows users to carefully track and control electricity usage and conservation.
Future technology advances. The Public Utility of Texas says that eventually, Smart Meters will be able to communicate with programmable devices in your home, such as the air conditioner or dishwasher.
Reliability in case of an outage. Smart Meters provide instant power outage notices to your TDU.
NOTE: If you do experience a power outage in Midland and want to ensure it's been reported or you need more information, contact Oncor Electric Delivery.
Setting up electricity service in Midland is quick and easy with Power Wizard's Shopping Tool. This tool takes care of each and every step so that you don't have to deal with the hassle (you've got enough on your plate!).
Let us find you the best plan in seconds and start saving.
From the technology that researches dozens of plans and selects the best one for you, to taking care of enrollment and set up, to managing your plan each month. It will most likely make setting up your electricity simpler than any other utility on your to-do list.
Water
Water service in Midland is provided by the city.
You can set up water service online or by visiting City Hall Monday to Friday between 8 a.m. and 5 p.m. with:
A valid form of identification (driver's license with photo or other photo identification issued by a government entity)
Lease/closing paperwork
City Hall is located at:
300 N. Loraine
Room 110
Midland, TX 79701
The utility office's busiest days are Mondays, Wednesdays, and the days after holidays. On these days, expect longer wait times.
For questions or more information, you can call: (432) 685-7320
Gas
Natural gas service in Midland is provided privately through:
Atmos Energy
2304 Loop 40
Midland, TX 79706
(432) 617-3400
Garbage and Recycling Pickup
Residential solid waste service is provided by the city.
Garbage is collected twice weekly on either:
Monday and Thursday
Tuesday and Friday
The bill for this service is included in your water utility bill.
Recycling in Midland isn't picked up. However, the City of Midland does offer two locations for recycling.
Plastics #1 and #2, paper, cardboard, and aluminum can be dropped off and recycled at:
Butt's Recycling Center – 26 W. Industrial Loop

Monday – Friday 8 a.m. to 4 p.m.

Citizens Collection Station – 4100 Smith Road

Tuesday – Friday 10 a.m. to 6 p.m.
Saturday 9 a.m. to 2 p.m.
Discover the best electricity rates.
Power Wizard finds you the best electricity plan and ensures you won't overpay for electricity again.
Learn More in Under 2 Mins
How Do I Compare Electricity Rates in Midland?
When looking for an electricity provider in Midland, comparing the various rates is a tedious project.
To give you an idea, here are some plans and current rates available in Midland:
Plan NamePlan LengthPlan Rate
The Painful Way: Price it Manually By Going to Each Company's Website
Check out the chart above. You can see that it's nearly impossible to compare plans by just looking at the rate.
But, you're a savvy shopper and want to do your due diligence. So you commit to researching plans to compare not only the rates but the additional fees, contract lengths, and other terms.
Keep in mind, there are more than 50 electricity providers in Midland, offering nearly 200 different plans.
Let's say you spend just 5 minutes researching each available plan. That's more than 16 and a half hours on the computer looking up electricity plans!
If you're still not deterred, you'd better invest in some good blue light blocking glasses while you're at it!
The Easy Way: Get a Quick Answer With Power Wizard
Or — if you'd prefer to be enjoying your home rather than spending all that time researching rates, overage charges, and cancellation fees…you can.
Instead of spending 16 and a half hours on the computer, spend just 5 minutes.
Here's how it works:
Head to Power Wizard's Shopping Tool
Enter your Midland zip code
Answer a few short questions about your home
Wait less than five minutes
Review the plan that Power Wizard has found for you
From there, Power Wizard takes care of everything, including the sign-up process.
BONUS: Long after you've checked "find an electricity plan" off of your to-do list, Power Wizard continues to monitor your plan month after month to ensure it remains the best possible option for you and your family.
You can spend the remaining 16 hours and 25 minutes doing whatever you'd like. With Power Wizard you won't overpay for electricity.
Discover the best electricity rates.
Power Wizard finds you the best electricity plan and ensures you won't overpay for electricity again.
Learn More in Under 2 Mins