If you are living in or planning a move to Texas, you may already know that electricity in many parts of Texas is deregulated.
What does this mean, exactly?
If you live in a deregulated area of Texas, then you can choose from more than 130 retail electricity providers (REPs) for your electricity.
This can be a colossal task, even for the most patient of people.
This is why it is incredibly important to know for sure that you have picked the right REP for your unique energy needs.
And this is why you need
Power Wizard
.
Power Wizard will find you the best REP and electricity plan in just minutes so that you can be 100% confident that you are not going to be overpaying for electricity — even with the connection fee.
So, what are you waiting for?
Let us find you the best plan in seconds and start saving.
Let's take a closer look at what you can expect from these electricity connection fees to give you a better idea as to when and if you'll have to pay one.
Click on a section to skip directly to it:
What Is An Electricity Connection Fee?
So, what exactly is an electricity connection fee?
Let's have a look at where your power comes from.
A TDSP (Transmission/Distribution Service Provider) is responsible for managing the energy grid in your area of the state.
The TDSP will deliver the electricity to your home but is not the company that bills you.
TDSP's are regulated entities and by law, are required to provide you the same service no matter who your REP is.
Your REP (Retail Electric Provider) in Houston buys electricity from the TDSP and sells it to you in a variety of plans to try and meet the unique needs of consumers.
TDSP's will charge your REP an electricity connection fee for new services, but it is ultimately up to the REP to decide how to bill this to the consumer.
Some REPs offer plans that don't include an electricity connection fee at all, while others will include the fee in your first bill or ask for payment upfront.
There are hundreds of plans to choose from, so how do you know if you're being charged a connection fee?
You have to call each REP.
Most companies don't outline this on their website, so it can be difficult to know for sure.
Companies offering prepaid plans will usually promote "zero connection fee" as part of a better service, but is it really?
The Schmidt family thought so.
After Mrs. Schmidt was offered a position with a Fortune 500 company, the family decided to make a move to Metropolitan Houston.
Upon researching the endless energy options, Mr. Schmidt found himself beyond frustrated and finally decided that prepaid was a great way to save on initial costs. And with same-day service, how could they go wrong?
But did Mr. Schmidt save himself the electricity connection fee (and other) upfront fees?
Looking more closely, a prepaid plan seems great on the outside but can prove to be a very costly mistake for some customers.
Remember, your REP is going to pay the TDSP for the connection, which means they will most likely recover that fee by hiding it into other costs.
After all, NOTHING is ever really free.
To be sure, Mr. Schmidt would have been much better off entering his information into our Shopping Tool.
Taking into account all fees associated with each plan offered by every REP, Power Wizard could have matched the family's specific needs with the best possible electricity plan at the time.
Discover the best electricity rates.
Power Wizard finds you the best electricity plan and ensures you won't overpay for electricity again.
Learn More in Under 2 Mins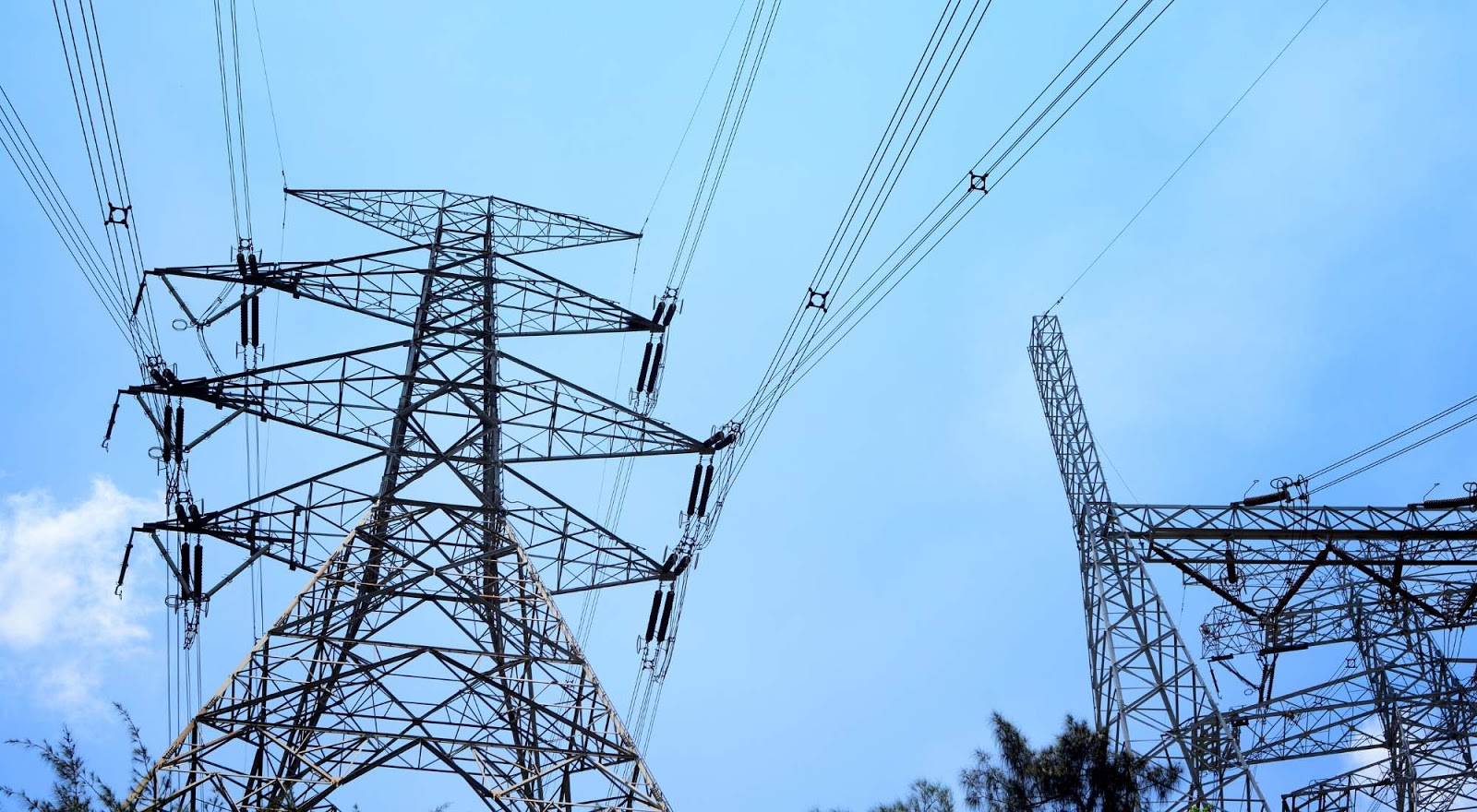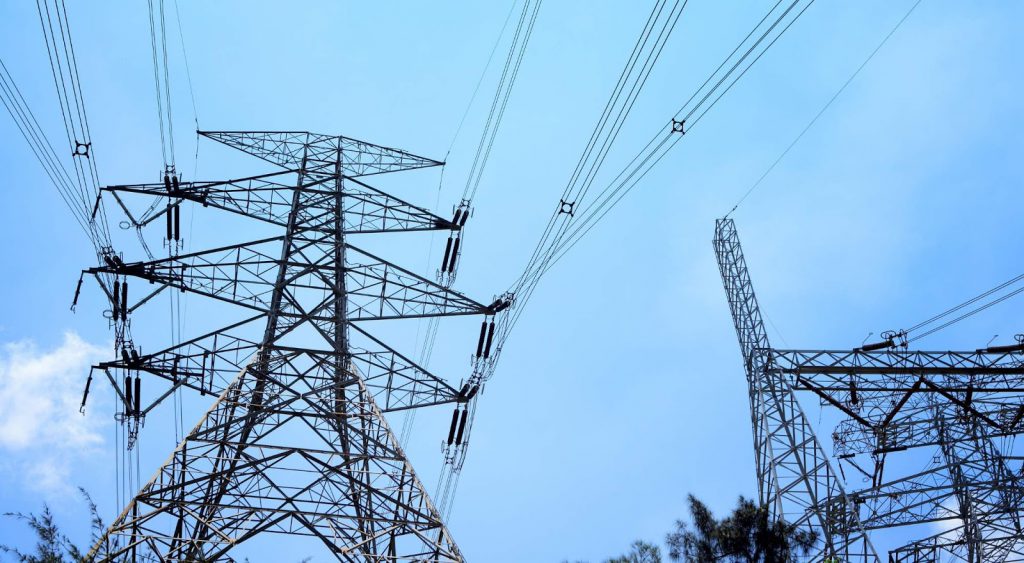 Is There A Connection Fee For Electricity In Texas?
Does everyone pay an electricity connection fee in Texas?
In short, yes.
But you may never know. REPs are responsible for how and when they deliver this charge to the consumer, if at all.
What does it take to know for certain?
Well, you can spend hours or even days researching, and that may look something like this:
It all started with what Mr. Schmidt thought would be a simple internet search to find an electricity provider in Houston.
He considers himself a fine researcher, after all.
But what he didn't realize at the time is that searching for electricity in Houston, or anywhere in deregulated Texas, is a proverbial black hole.
Some plans may charge an electricity connection fee, but they offer an electricity rate that is lower than the plans that don't charge the connection fee.
Other plans may charge this fee and offer low rates but require a credit check and large deposit.
Now matters get even more confusing because some plans don't seem to charge a connection fee at all, but the rates are fixed.
Mr. Schmidt is more frustrated than ever. Isn't there a better way?
Don't worry. There is.
Scouring thousands of plans is what we do.
Regardless of what the TDSP charges to connect your electricity, your REP decides how that fee will be passed on to you.
We've dissected the complicated legal jargon and looked at every single plan available to provide you with an easy Shopping Tool that will find the best plan to meet your personal needs.
Whether or not you pay connection fees, we'll make sure you're matched with the best possible plan for your unique electricity usage.
How Much Can You Expect To Pay For An Electricity New Connection Fee?
After reading this far, you may find yourself asking:
"What will an electricity connection fee cost me?"
There is no simple answer.
REPs have the choice to charge, not charge, or even hide this electricity connection fee they've incurred by the TDSP.
Discover the best electricity rates.
Power Wizard finds you the best electricity plan and ensures you won't overpay for electricity again.
Learn More in Under 2 Mins
How they choose to do this depends on several factors, such as:
How much notice do you give your REP
The plan you choose
Whether or not you have a Smart Meter
Your geographical location
Your type of dwelling
The fact is, each REP has the freedom to decide which of these factors will play a part in whether or not they charge you an electricity connection fee.
Terry Hadley, a spokesperson for the Public Utility Commission of Texas, referred to these fees as "just another pebble in the pile." He went on to explain that "To whatever extent a provider has fees, they have to spell it out in contracts and their notifications" to customers.
There is no way to know for sure unless you have time to pick apart every plan offered by your local REPs, so it's safe to assume you will most likely absorb the cost of an electricity connection fee in one way or another.
When You Can Expect To Be Charged For An Electricity Connection Fee
Establishing an electricity connection is a start. Maintaining that connection is a whole different story.
Let's have a look at a few of the scenarios where this fee exceeds your primary connection.
Moving From One Home to Another
Depending on where you currently live, moving to a new location can mean switching not only your REP but also your TDSP.
As a result, you may be subject to an electricity connection fee in your new home.
If you remain with your current REP or even TDSP, then oftentimes, you can avoid this charge by carrying over your service.
Late Payments
Remember, every agreement made with your REP is a legal contract that you do not want to violate.
If you find yourself in a position where you are unable to pay your electric bill, we recommend contacting your REP and asking for a deferred payment plan.
Most companies offer this service, and it allows customers to:
Pay at a later date
Catch up at a time agreed upon between consumer and REP
If you make arrangements to defer your payments with your REP, it's important that you adhere to the terms of your payment plan, or your REP can disconnect your service.
If you fail to make these arrangements at all, your REP can, by law, disconnect your services 10 days after a warning was issued.
Once your electricity has been cut off, you will likely be held responsible for the reconnection fee, which could very well exceed the initial electricity connection fee, depending on the policies of your REP.
Discover the best electricity rates.
Power Wizard finds you the best electricity plan and ensures you won't overpay for electricity again.
Learn More in Under 2 Mins
Meter Tampering
Tampering with equipment belonging to your power company, such as the meter, can not only result in your power being disconnected, but you may also find yourself in trouble.
Not only is meter tampering considered dangerous, but it is also a criminal offense in the state of Texas.
If you are found guilty of meter tampering, you'll have to pay to reconnect your service.
Additionally, your REP can charge a hefty fine to top it off.
If you know of or suspect someone is illegally connected, you should contact your REP immediately.
Are There Any Ways To Avoid Paying An Electricity Connection Fee?
You may not always need to pay an electricity connection fee.
Remember Mr. Schmidt?
The Schmidts committed to a move to Metropolitan Houston because Mrs. Schimdt landed her dream job at a Fortune 500 company.
Mr. Schmidt took on the task of switching the family's utilities but found himself in a deep dark tunnel of hidden fees and ultimately decided on a prepaid plan to avoid an electricity connection fee.
But did he really save this cost?
Not likely.
In a prepaid plan, Mr. Schmidt can incur other costs, such as a higher price per kWh. Companies will most likely try to recover their costs by burying or hiding them in other services.
Mr. Schmidt, however, may have avoided a connection fee if he had called his current REP to find out if they service the Metropolitan Houston area as well.
Typically REPs won't charge a new electricity connection fee if you continue or resign your contract in a new home.
But hold on…
Just saving the connection fee does not mean that Mr. Schmidt has the best possible plan for his new home.
There are so many other factors to consider, some of which didn't even cross his mind at the time.
Some of these factors include:
His wife will now be working from home three days a week
His REP will charge more in Houston than what he paid in Galveston
The new family home is much bigger but needs updates and isn't efficient
If Mr. Schmidt had taken 5 minutes to enter a few bits of information into our Shopping Tool, then he could have saved the massive headache of searching through dozens of REP websites and plans.
And more importantly, he could have saved money.
Discover the best electricity rates.
Power Wizard finds you the best electricity plan and ensures you won't overpay for electricity again.
Learn More in Under 2 Mins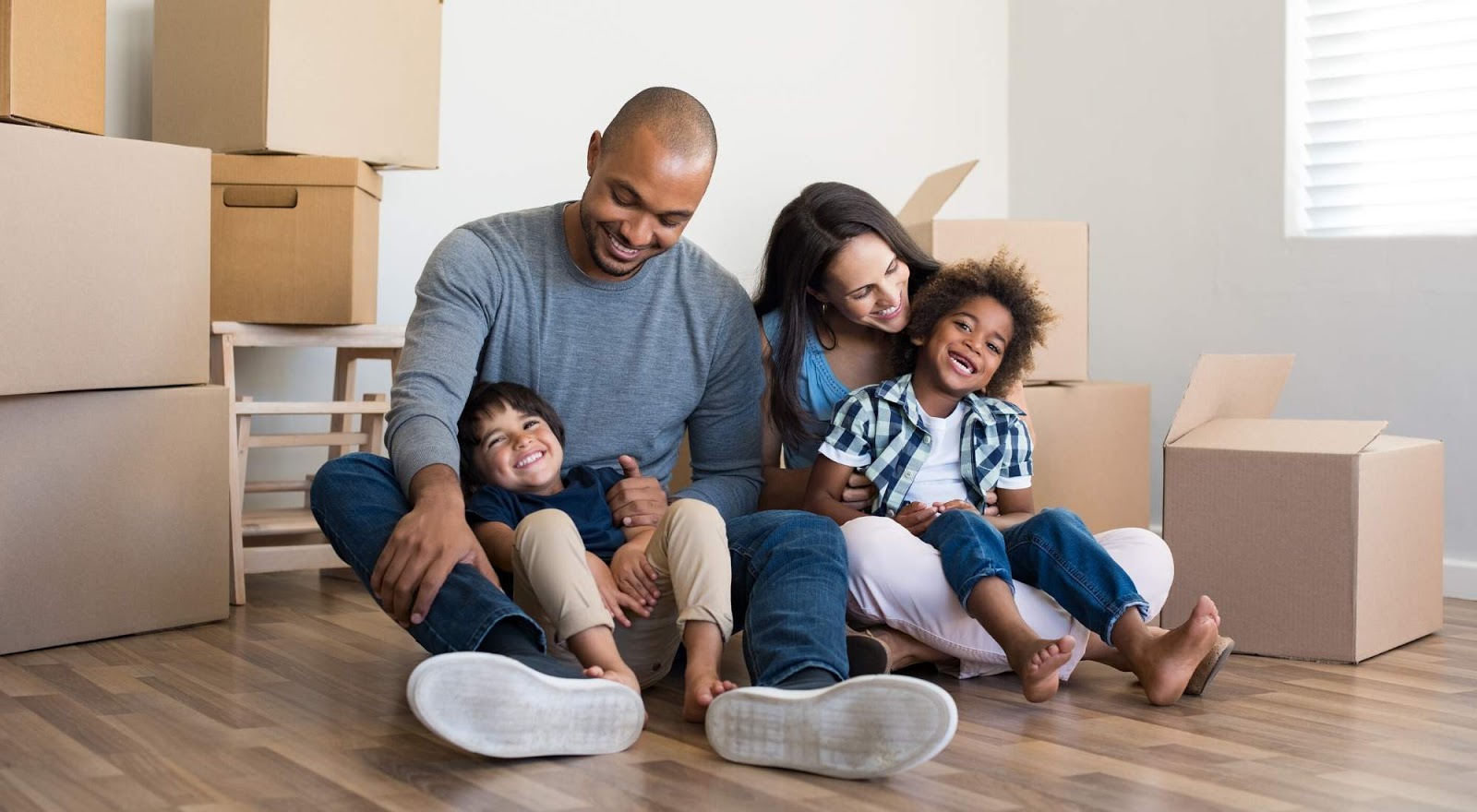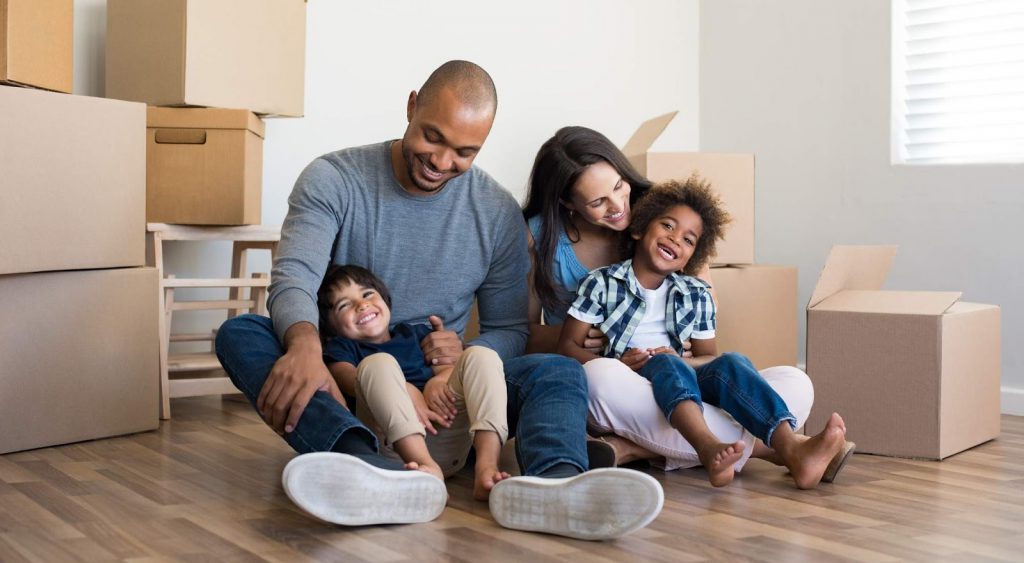 Deposit And Connection Fee Electricity
You think you've done it. You have consumed many hours and many cups of coffee, but this is it. You've found the REP offering the best deal.
You're one step closer to your first apartment.
You make the phone call to set up your service, and the agent starts asking all the expected questions from you.
You're asked to provide the following information:
Full name
Address of the residence
Move-in date
Which plan you've selected
Wait… What?
Why does the electricity company need my Social Security number?
Almost every REP will require your Social Security number to verify your credit history, particularly your utility bill payment history.
But you've never paid a utility bill, so what happens now?
If your credit score is good, then some REPs will connect you without a deposit, but others may not.
Not having a history of paying utility bills can place you as a high risk for REPs, and they may ask you to provide a deposit that will be a percentage of your expected annual electricity costs.
OR…
Perhaps you had a little too much fun in college with your first credit card and accidentally missed a few payments. Whoops!
It may not have seemed like a big deal at the time, but these mishaps can lower your credit score, which can make it difficult to find a REP who is willing to connect you.
At least not without a deposit.
How is a deposit different from an electricity connection fee?
An electricity connection fee is a one-time service fee charged to you by your REP when you start a new electricity connection. You do not get this money back at any time.
A deposit is a predetermined amount required by the REP before they set up your connection that protects them from missed bill payments.
Most often, your security deposit can be returned to you after 12-18 months of consecutive bill payments. This varies from REP to REP.
Paying your electricity bills on time can usually guarantee the return of your deposit.
Discover the best electricity rates.
Power Wizard finds you the best electricity plan and ensures you won't overpay for electricity again.
Learn More in Under 2 Mins
While it seems like an inconvenience at the time, it might be a good idea to budget for such a deposit if:
This is your first time signing a utility contract
You have a poor credit score
When Is An Electricity Connection Fee Not Required/Mandatory?
In some situations, there may not be an electricity connection fee.
For instance:
You are moving and transferring your current service
You've chosen a prepaid plan
You sign a long-term plan that waives this fee
Remember, every REP has to pay their TDSP for the connection of services, so it's up to the REP to decide how to absorb this cost.
It's almost always hidden among other rates and services.
Not paying an electricity connection fee does not mean you are saving money.
To know for sure, try our Shopping Tool. We have done all the dirty work, and, using our complex algorithm, we can take into account every aspect of each plan to set you up with the best plan for your specific needs.
What's even better is that we continue to search for plans, even after you've signed a contract.
And if a better plan becomes available, we'll let you know.
What Types Of Plans Don't Include An Electricity Connection Fee?
Whether or not you pay an electricity connection fee depends heavily on the plan you choose from your preferred REP.
As mentioned, your REP is paying the TDSP a connection fee. So regardless, they will likely try to find a way to absorb that cost into your plan in some way.
Plans that typically promote no electricity connection fee are prepaid plans or long-term plans.
Prepaid Electricity Plans
With a prepaid plan, you will pay only for the energy you use, and it allows you to monitor your account and usage.
Prepaid plans help the customer avoid long-term contracts and typically don't require a security deposit.
Sounds great, right?
But you should know that a prepaid plan is almost always more costly. The cheapest tariffs made available to consumers are not usually offered on a prepaid plan.
This report shows that prepaid users are subject to rate fluctuations as high as 21.8cents per kWh without ever knowing.
Discover the best electricity rates.
Power Wizard finds you the best electricity plan and ensures you won't overpay for electricity again.
Learn More in Under 2 Mins
Plan #2: Long Term Fixed-Rate
Shopping for electricity in Texas can be very tricky.
Many REPs promote long-term fixed-rate plans as the way to go for long-standing residents. And often, they'll waive electricity connection fees, and other setup costs so that you'll sign a 24-36 month contract.
Why do they do this?
When you sign on to a fixed-rate long-term plan, you are entering a legal contract that obligates you to complete the terms within it.
If you don't, you could face heavy cancellation fees.
Long-term plans are usually offered at a reduced rate because they ensure an income for the REP.
Locking in a fixed rate on a long-term plan often seems like a great way to ensure you have a predictable and reasonably priced monthly electric bill.
And it usually is.
But know that when your contract expires, many REPs may automatically switch you to a variable rate without you knowing.
And they can because it's in the fine print of the contract you agreed to.
If a long-term fixed-rate plan is your top choice, be sure to keep an eye on your contract renewal date. Do not cancel the plan if you can avoid it.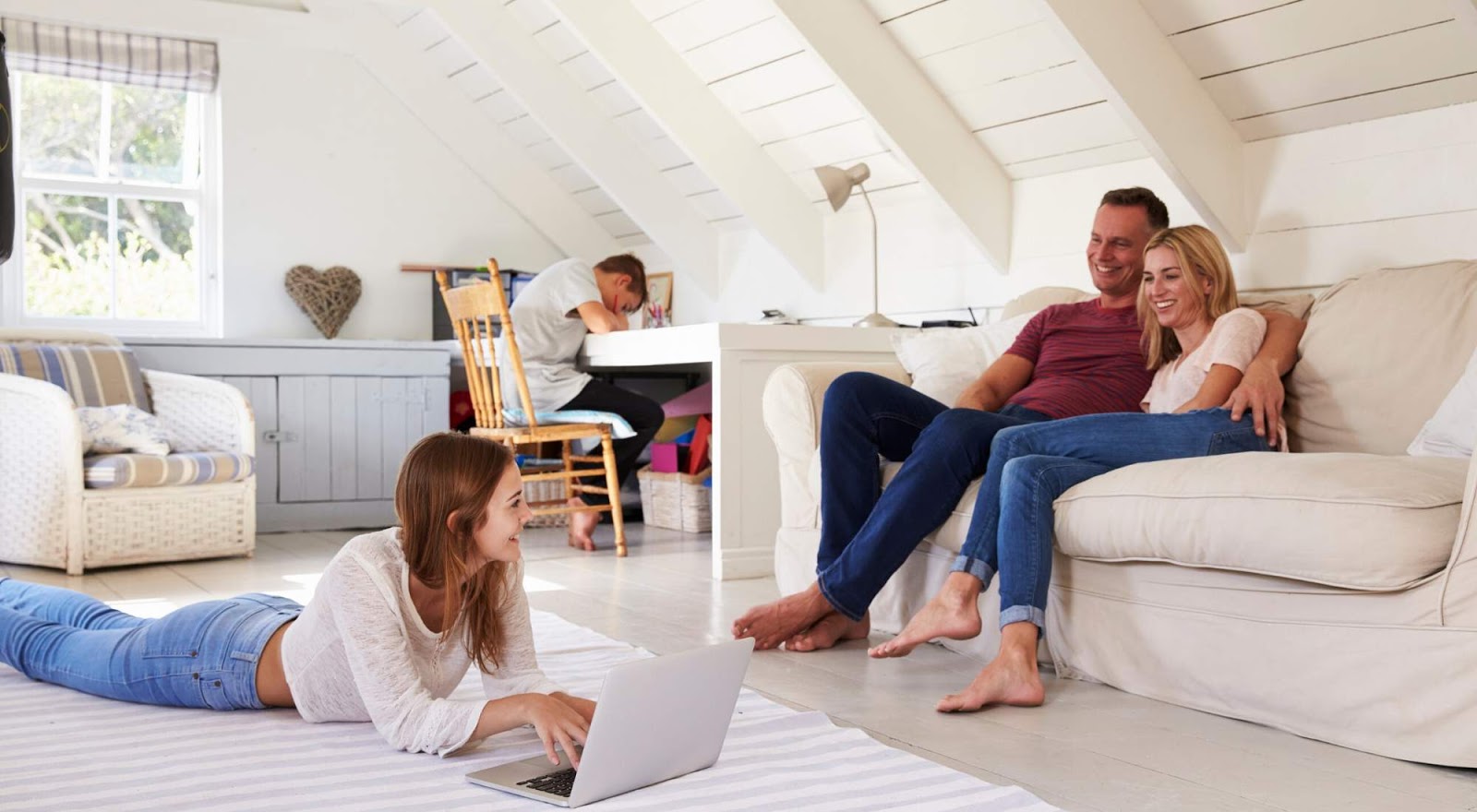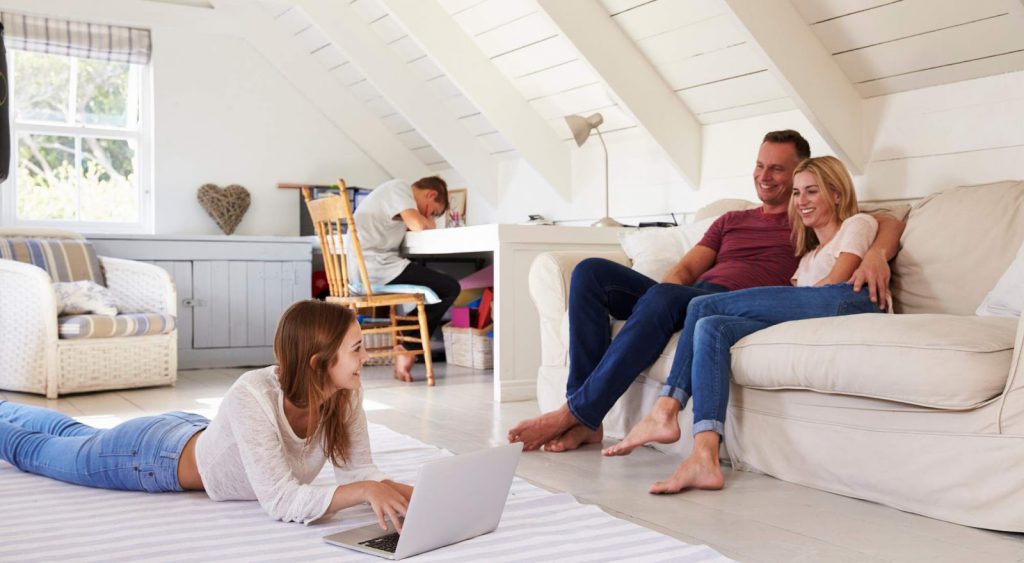 Why You Can Choose Which Electricity Plan You Want
Why are there so many options in Texas?
In 2002,  the Texas Senate approved deregulated energy, which gave 85% of power consumers the option to choose their REP (retail electricity provider).
As a direct result of deregulation, Texas is now home to more than 150 REPs offering 2000 plus plans to consumers.
That's a lot to choose from.
So how do you know if you have the best plan for you?
We can help.
How To Choose The Right Electricity Plan For You
Let Power Wizard do the work for you.
Our unbiased algorithm can find which electricity plan fits your energy needs.
We'll take care of setting up the plan with your new REP. Then, we'll cancel your current plan if needed.
We even take into account any cancellation and connection fees you may incur. We want to make sure the switch is as easy for you as possible.
Power Wizard does not take commissions or payouts from REPs, and even after you've chosen your electricity plan, we will continue to search rates and will inform you if there is a better plan for your needs.
Try our Shopping Tool today.
Let us find you the best plan in seconds and start saving.