ConocoPhillips Company Texas: Who They Are, What They Do, Where They Are Located
Are you considering ConocoPhillips Company, or is ConocoPhillips Company already your Retail Electricity Provider (REP)?
Whether you already have a plan with ConocoPhillips Company or you're looking to start one, are you 100% sure that ConocoPhillips Company is the right electricity provider for your unique energy needs?
How would you be able to know for sure without comparing every single option?
Luckily, you don't have to make all of that comparison on your own!
Power Wizard's Shopping Tool uses an unbiased algorithm and artificial intelligence technology to find the best electricity plan for your home — all in just 5 minutes!
That's right, say goodbye to hours of Google searches. Just enter your zip code into the tool below to find the best plan for you!
Let us find you the best plan in seconds and start saving.
Electricity is one of the main expenses we all must consider when planning a household budget, and none of us wants to overpay for this service.
Because you live in Texas, where deregulated electricity is offered, you know you have the opportunity to choose the electric company you will receive your energy.
A simple Google search will result in a list of over 160 Retail Electricity Providers (REPs) in Texas.
With so many electricity companies to choose from and with the variety of plans and rates they offer, it's hard to know where to begin.
Searching for an electricity company doesn't have to be difficult.
We can help make that process a smooth and easy one.
In this guide, we will provide you with information about ConocoPhillips Company which will help you make an informed decision when choosing electricity companies and plans.
We will include the following information about ConocoPhillips Company:
Who they are
What they do
Where they are located
Click on a section to skip directly to it:
What is ConocoPhillips Company?
ConocoPhillips Company "produces oil and gas that powers civilization."
Headquartered in Houston, Texas, ConocoPhillips Company does more than produce gas and oil. They also deliver that gas and oil to locations all over the world.
ConocoPhillips Company is a global energy company that uses innovative ways to find and produce oil and gas.
With so many companies to choose from, how can you be sure if this company will be right for you?
What Makes ConocoPhillips Company Different From All The Other REPs?
In their own words, ConocoPhillips Company says, "How we do our work is what sets us apart and drives our performance."
Spirit Values are also another aspect that differentiates ConocoPhillips Company from other competitors.
SPIRIT values include:
Safety
People
Integrity
Responsibility
Innovation
Teamwork
Respect, inclusivity, and sharing of ideas drive their values.
Discover the best electricity rates.
Power Wizard finds you the best electricity plan and ensures you won't overpay for electricity again.
Learn More in Under 2 Mins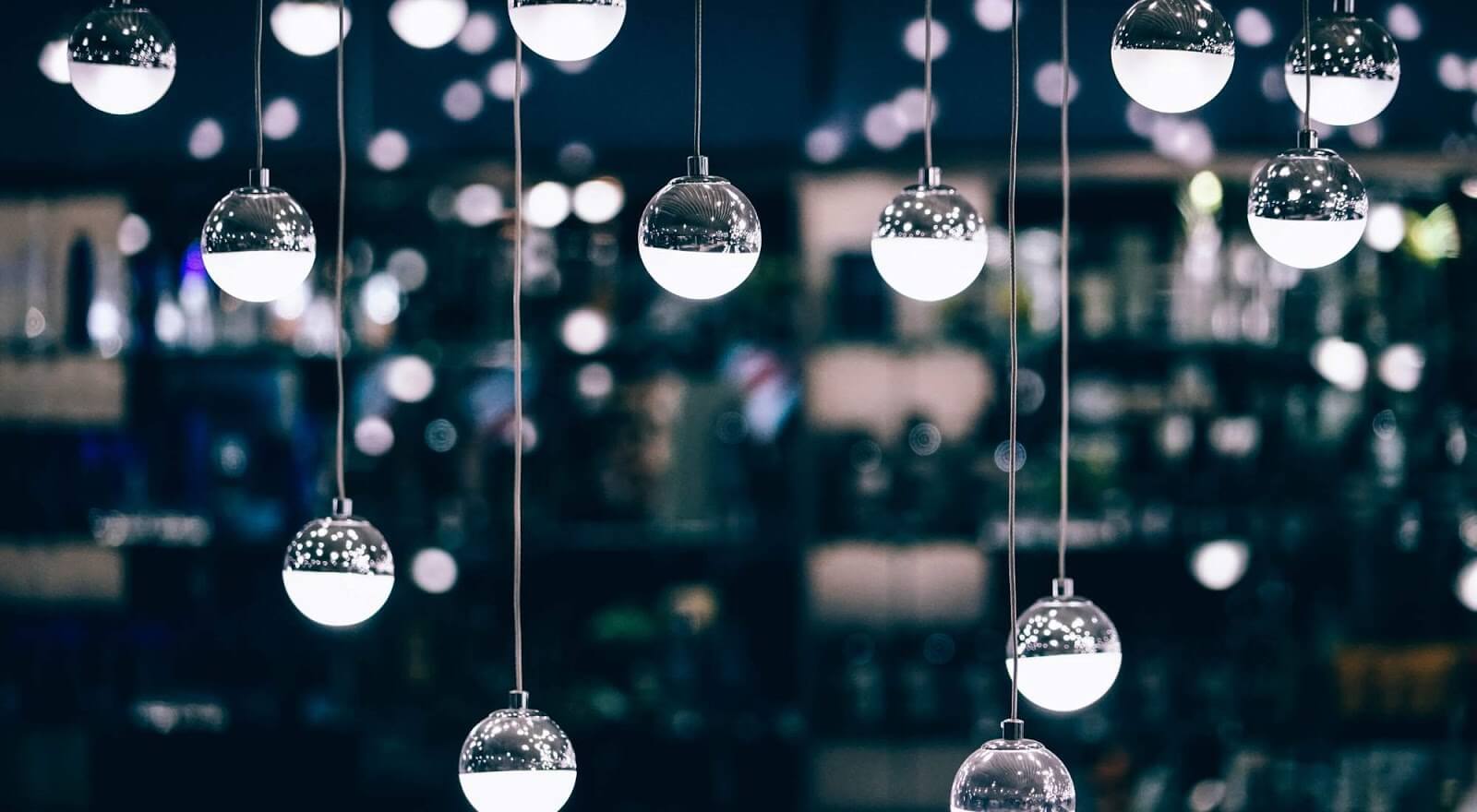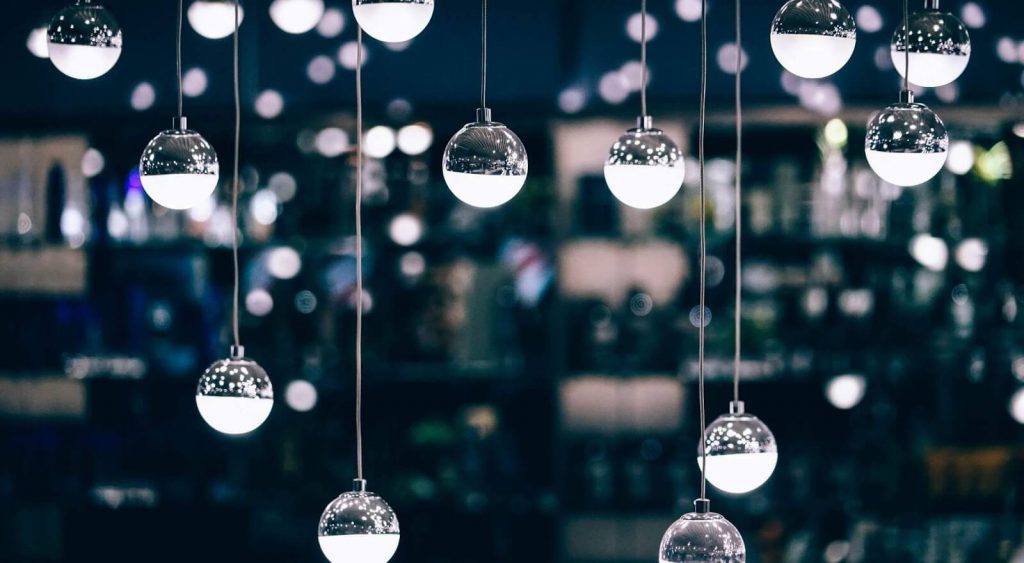 Is ConocoPhillips Company Like Other Traditional REPs?
Even though ConocoPhillips Company is listed with the Public Utility Commission of Texas (PUCT) as one of the state's Retail Electricity Providers, ConocoPhillips Company doesn't act as a Retail Electricity Provider (REP) in the traditional sense.
The deregulation of Texas became possible with the approval of the Texas Senate Bill 7 in 2002.
As a result, most Texas residents have the ability to choose a REP for their electricity service.
Currently, there are over 160 REPs competing for your business. They offer competitive rates per kWh and plans with attractive promotions and various types of perks.
ConocoPhillips Company is not like those 160 REPs because its primary focus is exploration and production.
So, if you're looking for specific rate and plan information, the ConocoPhillips Company website will not be very helpful.
However, Power Wizard can help you find the information you're' looking for by using the Shopping Tool.
By simply entering your zip code and a few details about your home in as little as five minutes, we at Power Wizard can use our unbiased tool to search for providers and plans for you.
And we don't stop there. We continue to monitor your plan and alert you when a better deal comes along.
It couldn't get any easier.
What They Do
ConocoPhillips Company uses engineers and scientists to produce existing resources as well as find new resources that were not thought possible before.
Committed to:
Exploring for energy
Producing energy
Getting the energy to market
Creating innovative solutions
Safety is a high priority for ConocoPhillips, so they strive for safety and responsibility in all that they do.
Discover the best electricity rates.
Power Wizard finds you the best electricity plan and ensures you won't overpay for electricity again.
Learn More in Under 2 Mins
Explore For Energy
ConocoPhillips Company's scientists are continually using tested and innovative technologies to find and access oil and gas.
Essentially, companies like ConocoPhillips Company are searching for petroleum which "generally refers to any naturally occurring hydrocarbons found beneath the surface of the Earth."
These hydrocarbons can be found in the following states:
Finding and removing these from below the surface of the earth takes expertise and knowledge, which ConocoPhillips's professionals possess.
They particularly possess expertise in the areas of:
Geology
Surface Geology – To understand what is deep below the earth, ConocoPhillips geologists must thoroughly study the rock at the surface.
Subsurface Geology – After studying the surface, a well is drilled in areas where hydrocarbons are believed to be found. After keeping a log of findings, a decision is made whether to keep drilling for oil or gas or to fill the well with cement.
Geophysics
Seismic surveying is the primary way ConocoPhillips scientists use geophysics to help explore energy.
Reservoir Engineering
Engineers at ConocoPhillips research and evaluate the oil and gas they find underground to govern the best way to remove those energy resources.
Produce Energy
ConocoPhillips engineers produce energy in two primary categories: oil and natural gas and oil sands.
Oil and Natural Gas
ConocoPhillips Company uses tried and true technologies along with innovative solutions to produce oil and natural gas in a variety of settings.
Onshore technologies – ConocoPhillips Company produces oil and natural gas onshore in the United States through horizontal drilling and hydraulic fracturing.
Offshore technologies – ConocoPhillips Company currently executes systems that allow them to monitor and maintain systems remotely from all over the world. Safety is the company's highest priority, especially in dealing with offshore drilling.
Discover the best electricity rates.
Power Wizard finds you the best electricity plan and ensures you won't overpay for electricity again.
Learn More in Under 2 Mins
Oil Sands
ConocoPhillips Company defines oil sands as "naturally occurring geologic formations that contain a mixture of water, sand and thick, heavy oil that can be found in many parts of the world."
Oil sands are becoming one of the most stable energy sources, and the largest oil sand supplies can be found in Canada.
Recovering oil sands requires special methods, and then the oil sands need to be refined into gasoline.
Depending on the depth of the oil sands, they can be extracted by one of two methods:
Surface Mining – removes deposits within 250 feet of the surface
In-situ Recovery – removes deep deposits without removing the soil
Get Energy To Market
Another priority of ConocoPhillips is getting the supply of energy to those who are demanding it.
Since oil and natural gas are produced all over the world, often in remote areas, ConocoPhillips Company has several methods to move those supplies to where they need to be.
Among other considerations, the method of transportation used is dependent on the following:
Location
Accessibility
Type of project
As with other aspects of ConocoPhillips Company's business practices, safety in transporting supplies is of utmost importance.
ConocoPhillips uses the following methods to get the energy to market:
Pipelines
Pipelines move oil and gas onshore and offshore.
Pipelines that are made of steel move crude oil from onshore and offshore locations to areas where it can then be loaded onto tankers or refineries.
Natural gas needs to be moved to processing plants before it can be transported to users.
Pipelines can be above ground, buried, or underwater and function twenty-four hours a day, seven days a week.
Tankers
Tankers carry the majority of the world's crude oil.
Pipelines often end at marine loading locations or offshore loading facilities.
The crude oil is then loaded onto tankers to transport it to other pipelines or refineries.
Trucks
Trucks transport the remaining oil and natural gas.
Pipelines and tankers transport most of the world's crude oil, but trucks still have a role to play.
In some remote locations in Texas and North Dakota, trucks are used where other transportation options are not available.
Trucks may also be a preferred method of transportation because pipelines can take a long time to build.
Discover the best electricity rates.
Power Wizard finds you the best electricity plan and ensures you won't overpay for electricity again.
Learn More in Under 2 Mins
Create Innovative Solutions
Throughout all the operations of the entire company, ConocoPhillips is dedicated to solving problems and finding more effective ways to produce energy.
They do this in the following ways:
Through strategic partnerships, ConocoPhillips Company looks for new ways to advance technology and apply existing technologies in new ways.
Global Water Sustainability Center
In 2010, ConocoPhillips started the center in Doha, Qatar, to study technology related to treating water.
Innovative Water Management in the Delaware Basin
ConocoPhillips has been working on innovations in the Permian Basin in Texas and New Mexico since 2012 and are now using the same technology to use produced water in areas where water is scarce.
Even though ConocoPhillips strives to lead the field in innovation, they still may not be the best electricity company for you. Continue reading to learn more.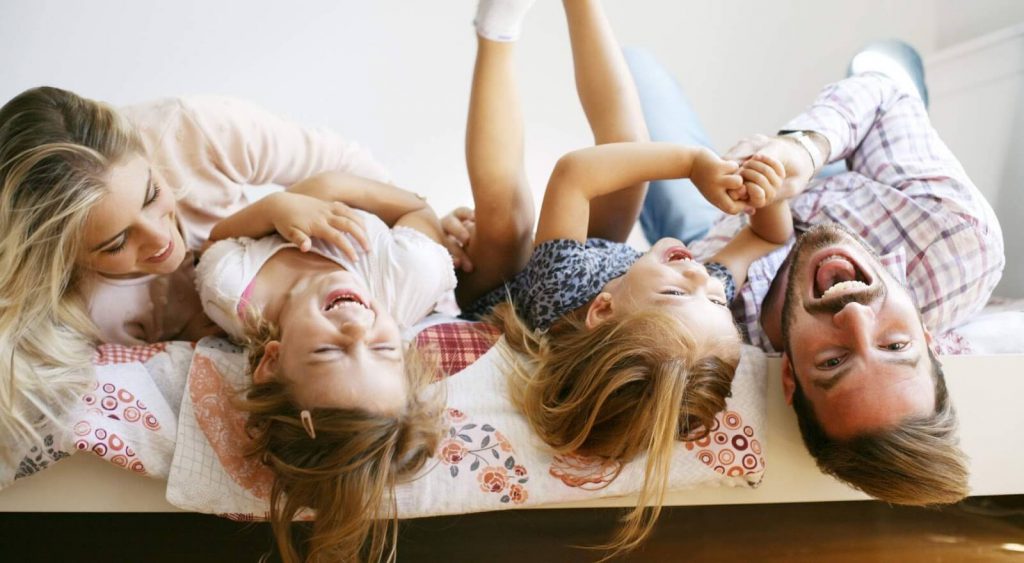 ConocoPhillips Company History
ConocoPhillips Company has a long history of producing and exploring oil dating back to 1875.
1875 – The Continental Oil and Transportation Company were founded by Isaac Elder Blake. He offered kerosene in bulk to people in Ogden, UT, who had previously been lighting lamps with candies and whale oil.
1885 – Standard Oil takes over Continental Oil and Transportation Company. More of their output is refined into gasoline as the popularity of the automobile grows.
1909 – The first filling station in the west is built by Continental Oil.
1913 – Standard Oil and Continental Oil are ordered to split by the U.S. Supreme court in order to prevent a monopoly.
1929 – Marland Oil and Continental Oil and Transportation Company merged to form the new company Continental Oil Company or Conoco.
1933 – Conoco builds a pipeline that connects Ponca City with Chicago.
1957 – After inventing polyethylene, Phillips makes the "Wham-O Hula Hoop," which quickly becomes a national fad.
1969 – Phillips developed the first shipment of liquefied natural gas (LNG) from Alaska to Japan.
2001 – Conoco merges with Phillips Petroleum Company.
2007 – ConocoPhillips forms an alliance with Tyson foods to "produce next-generation renewable diesel fuel created from beef, pork, and poultry by-product fat."
2012 – An offshore well in Malaysia known as Gumusut begins producing oil.
2016 – The first cargo of LNG from ConocoPhillips's facility in Queensland, Australia, is exported.
Discover the best electricity rates.
Power Wizard finds you the best electricity plan and ensures you won't overpay for electricity again.
Learn More in Under 2 Mins
Company Locations for ConocoPhillips
This is a vast oil and natural gas production company with an impact that stretches across the globe.
They have a worldwide influence with production and research facilities in:
Alaska
Asia
Europe
North Africa
Canada
48 contiguous states
Alaska
Having ownership interests in both Kuparuk and Prudhoe Bay, ConocoPhillips is the largest crude oil producer in Alaska.
ConocoPhillips Company believes that opportunities exist to explore oil on the North Slope of Alaska. Two exploration wells were drilled in 2016 and continued to be appraised in 2019.
ConocoPhillips makes quite the impact in Alaska. But do they have the same impact in your area of Texas? What about other areas of the world?
The Asia Pacific And The Middle East
The Asia Pacific and the Middle East form the second largest part of the company by production.
ConocoPhillips has producing fields in:
China
Indonesia
Malaysia
Qatar
Australia
Timor-Leste
Liquefied natural gas production and export take place in:
Canada
The majority of ConocoPhillips's operations in Canada are in the Athabasca region and in northeastern Alberta.
In these locations, ConocoPhillips is focused on operating the Surmont oil sand facility as well as setting up a strategic plan to develop more unconventional resources.
Europe and North Africa
For more than 50 years, ConocoPhillips has concentrated efforts in Europe, particularly in the Norwegian part of the North Sea, Norwegian Sea, and Libya.
In Norway, most of the company's efforts are focused on exploration.
In Libya, ConocoPhillips Company has shown interest in the Waha Concession in the Sirte Basin.
In 2019, the United Kingdom bought exploration and production assets sold by the ConocoPhillips Company.
Discover the best electricity rates.
Power Wizard finds you the best electricity plan and ensures you won't overpay for electricity again.
Learn More in Under 2 Mins
Lower 48 United States
Most of ConocoPhillips Company's production efforts are taking place in the 48 contiguous United States, also known as the Lower 48.
Because the company has an onshore position of 10.3 million net acres, they have access to expandable, low-cost supply, which sets them up for growth in the future.
The Lower 48 is made up of two regions covering two areas:
The Gulf Coast
The Great Plains
What does all of this mean for you in Texas?
Can they save you money with this onshore position in the area?
Even with all the resources they find and produce and with all the innovations they use, they still may not have the electricity plans that best meet your needs.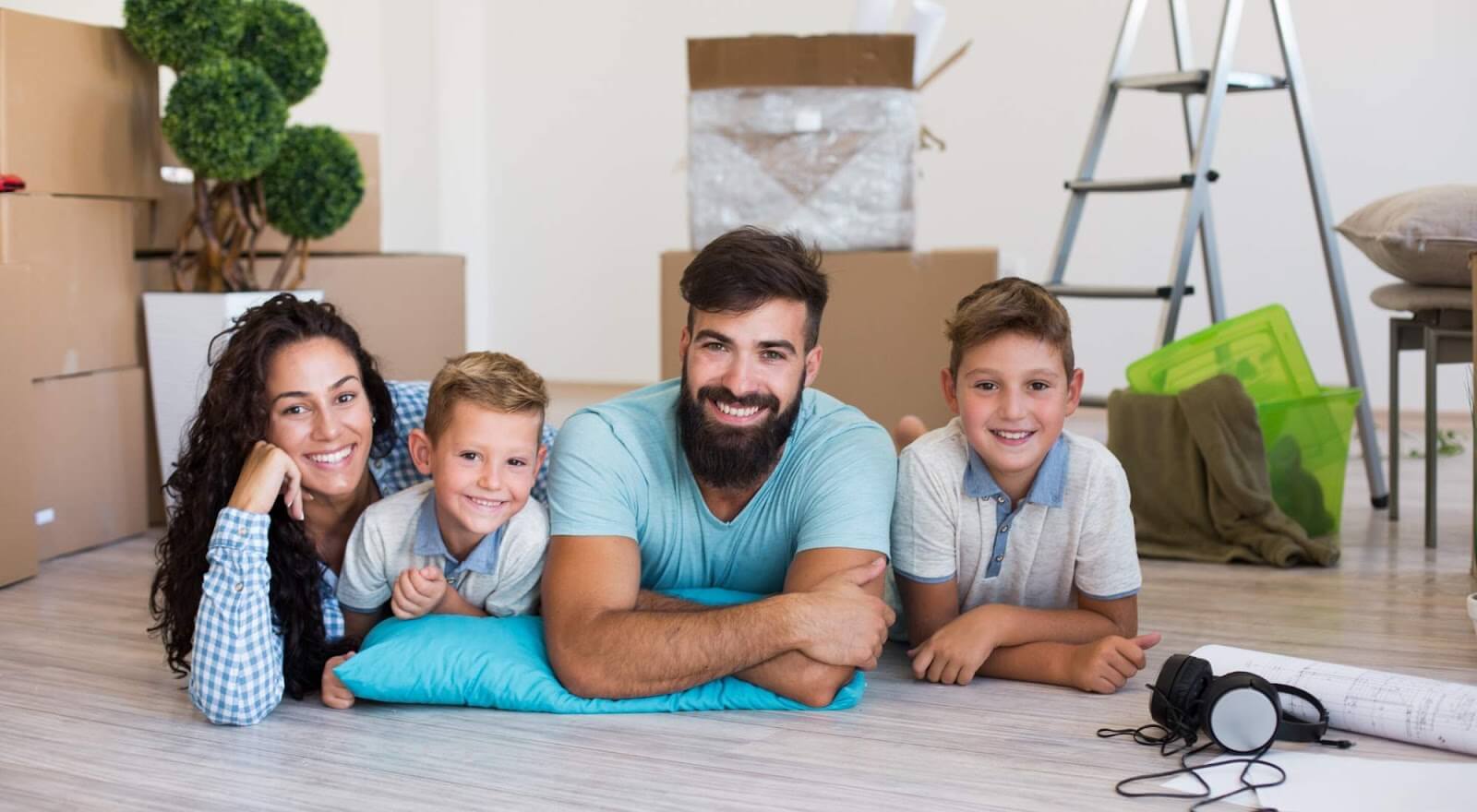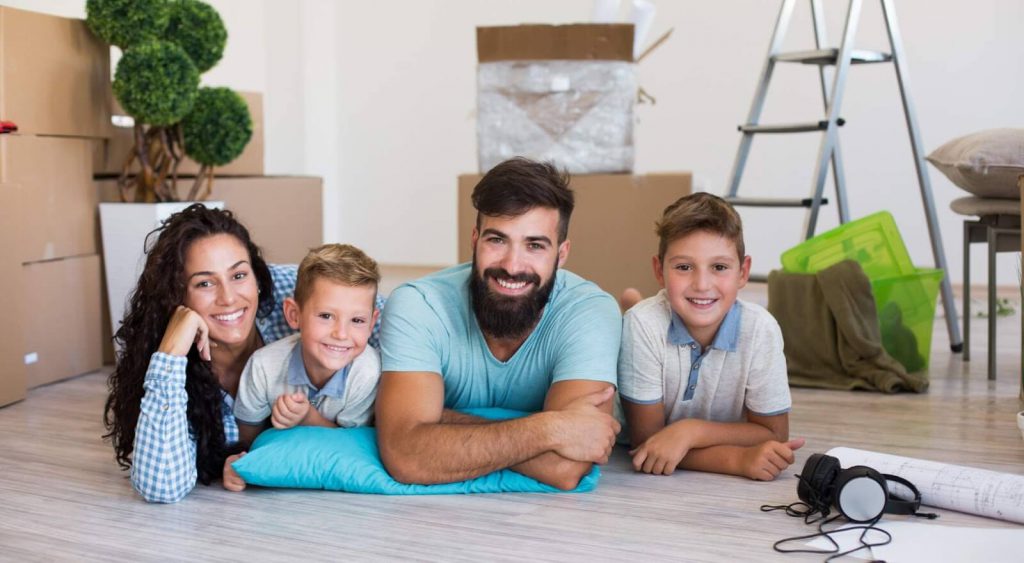 How To Switch Electric Companies In Texas?
Perhaps you have been with your current REP for over a year, and you are concerned about the increasing prices of electricity that you are now seeing on your monthly bill.
You're wondering if switching plans would be a viable option.
You would like to know if there is a more economical electricity plan for you, but you have no idea where to start in order to find out.
How can you compare the prices of other companies?
How can you switch after you've found the one you want?
You've got two options:
Do it yourself
Let Power Wizard do it for you
Do It Yourself
Knowing how to find the best plan and how to switch from your current plan on your own can be a formidable task.
Why so formidable, you ask?
Finding the best plan for you will require researching the 160+ REPs in Texas.
That doesn't sound so bad, you say. Maybe you don't know what that involves.
To accurately compare the REPs, you'll also need to look at each company's rates and plans. Each individual company can have many plans to choose from.
Discover the best electricity rates.
Power Wizard finds you the best electricity plan and ensures you won't overpay for electricity again.
Learn More in Under 2 Mins
Not only that, you'll need to consider various factors of different plans, including:
Different types of plans are available
o Fixed-rate plans
o Variable-rate plans
o Month-to-month plans
Associated fees
Early cancellation fees
And more
Imagine the work necessary on your part just to gather that information. But you're not finished.
Then you'll need to compare the plans and rates from all of those companies side by side.
It's stressful just to think about it.
This whole endeavor will not only cause stress, but it will also cost much of your precious time and energy.
In the end, you may still not know if you've found the best deal.
Let Power Wizard Do the Work
Fortunately, there is an easier way.
In just five short, relaxed minutes, you can enter some basic information into Power Wizard's Free Saving Estimate Tool, and Power Wizard will take it from there.
Because Power Wizard does not receive compensation from individual electric companies, you can rest assured that the information we share with you is completely unbiased.
Our mission is to find the best electricity plan for you.
Simply enter your zip code and a few details about your home, and Power Wizard will generate a list of plans for you to choose from.
We don't stop there.
After you've chosen a plan, we will also enroll you in the plan and then monitor it for you.
If we find a better plan for you, we'll alert you and then take care of switching plans for you.
It's that easy.
No stress, no wasted time, no unnecessarily expended energy.
And in the end, you'll have the assurance of knowing you have the best plan available.
How To Find The Best Electricity Plan In Texas
In order to find the best plan, you need to define the word best.
Finding the best electricity plan may not be the one with the lowest rates.
In addition, the best plan for your neighbor may not be the best plan for you.
Beyond looking at the rates, you will also need to consider other things like:
Constraining contract terms
High fees
Other stipulations
Rates aren't the only things to consider.
You will need to weigh other factors particular to your home, including:
Age of your home
Square footage of your home
Historical electricity usage of your home
Choosing an electricity plan is not a one-size-fits-all endeavor.
Each individual consumer will need to consider their unique needs and make a decision that suits them the best.
Power Wizard can help you find the best plan for you.
Let us find you the best plan in seconds and start saving.
Real Time Electricity Rates – Texas