MidAmerican Energy Texas: About, Rates, Locations, Customer Service, and More
Ever been embarrassed to find that the great deal you thought you got was actually a complete rip-off? It's not fun.
Unfortunately, it happens all the time when people look for a new electricity plan in Texas. With over 130 different providers, including MidAmerican Energy, using every trick in the book (and a few new ones) to get your business, sometimes you just wish there was an easier way. 
There is: use Power Wizard!
We make your life easy by finding you the best electricity rates in minutes. With just a few clicks, our algorithm that's been designed by industry experts scans hundreds of plans to find you the ideal contract for your needs. 
Put confidence back into your electricity shopping experience!
If you're currently living in (or thinking of moving to) the great state of Texas, then you may know a little something about deregulated electricity and what that means for Texans looking for a retail electricity provider—choices—so many choices.
Trying to decide between the more than 160 retail electricity providers (REPs)—and the hundreds of different plans offered between them—can be an absolutely mind-numbing task.
Perhaps, you have stumbled upon MidAmerican Energy in your search, and you may even like what you see but are wondering if any of their plans could be the right fit for you.
We can help. In this article, we have outlined everything you need to know about MidAmerican Energy and if they could be the right REP for your needs.
Let us find you the best plan in seconds and start saving.
Click on a section to skip directly to it:
What is MidAmerican Energy?
MidAmerican Energy Services is part of the Berkshire Hathaway Energy (BHE) business family.
BHE has a $90 billion portfolio of locally managed business, all who share a vision for a sustainable future in energy.
Based in Iowa, MidAmerican Energy services both residential and commercial customers in Texas, as well as other deregulated markets around the country.
What makes MidAmerican Energy different from all the other REPs?
MidAmerican Energy provides a variety of services aimed at helping consumers understand their energy costs and ultimately, reducing them.
Some of these services include:
Utility bill audit.
Tenant billing, customer service support, and sub-metering services.
Rate management and tariff analysis.
Energy risk modeling and management strategies.
Onsite energy advisory services.
And more.
They promise quantifiable results when you choose their products and services.
You might be thinking— "what company doesn't make those promises?"
We get it. Every website you visit will be riddled with similar promises of being better than their competitors.
This makes it difficult for consumers to know exactly which company is the best for their needs.
Using Power Wizard's Shopping Tool is the one sure way to know if you've chosen the right REP for your unique energy needs.
All it takes is five minutes, and our unbiased algorithm will pair you with an electricity provider that suits your lifestyle.
Discover the best electricity rates.
Power Wizard finds you the best electricity plan and ensures you won't overpay for electricity again.
Learn More in Under 2 Mins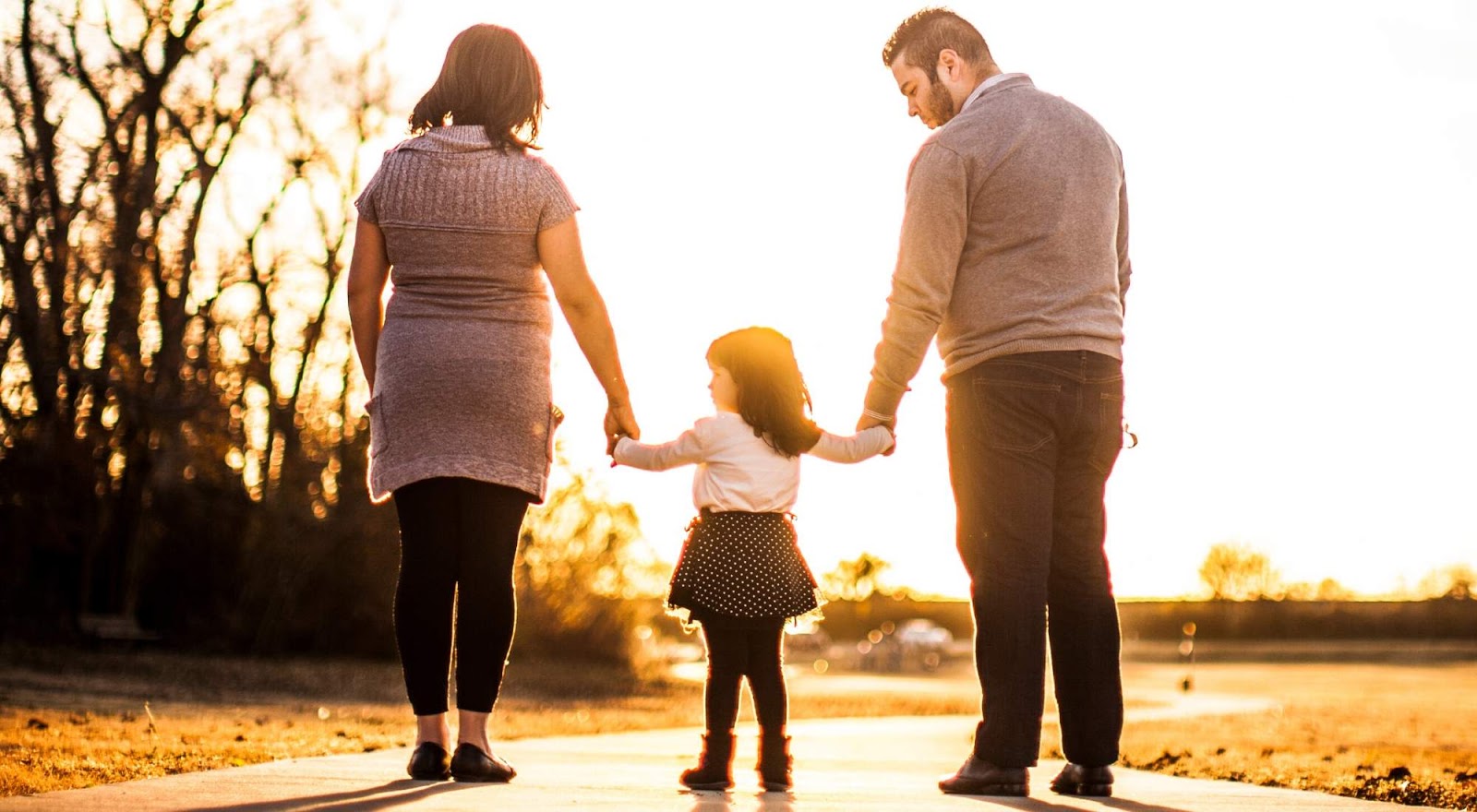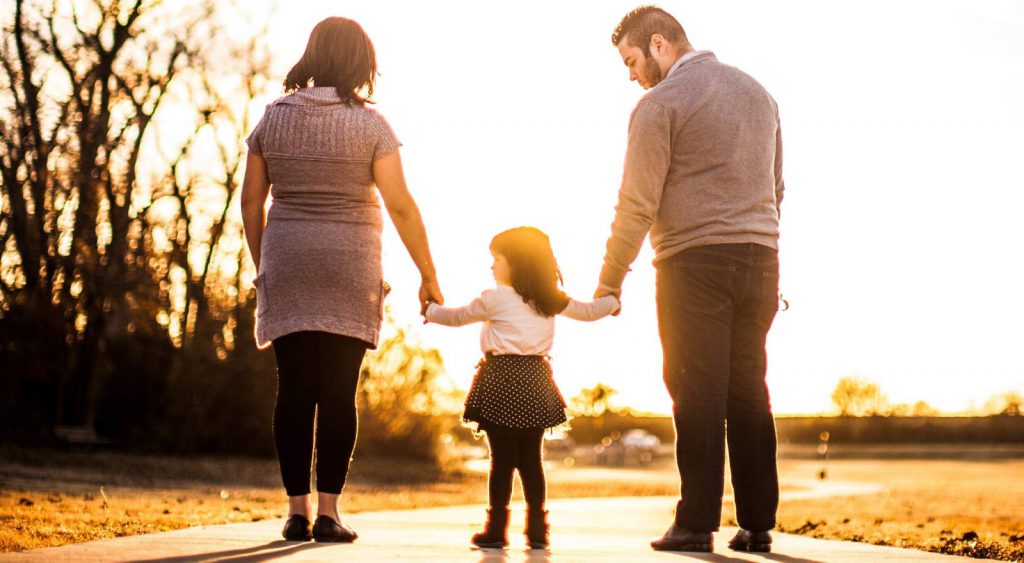 How To Switch Electric Companies In Texas?
So, you've decided to switch electric companies in Texas, which should be easy enough.
Or is it?
With such fierce competition on the market, most REPs have contract conditions that make it difficult or costly for consumers to just switch any time they want.
These conditions may include:
Security deposits
Cancellation fees
Added to these possible conditions, you may be subject to:
A credit check
Connection fees
Overlapping of services
If you're new to the Texas electricity market and shopping for the first time, a good credit score may not be enough to avoid deposits.
In Texas, REPs use your TEC (Telecommunications, Energy, and Cable) score to determine if you could be high risk and require a deposit.
In some cases, consumers with a poor TEC score opt for a prepaid plan that requires no credit check and no deposit—but these prepaid plans can be very costly.
So, not only do you have an abundance of choices when it comes to electricity, but you also have to take the time to research all the variables associated with initiating or switching your electricity plan.
Surely there's a better way, right?
How To Find The Best Electricity Plan In Texas
Finding the perfect electricity plan in Texas is difficult. Every plan is unique, and while your neighbor may seem to have a plan that's perfect for them, it could end up being very costly for you.
Each consumer must examine their own situation and needs before signing up for any electricity plan.
Let us find you the best plan in seconds and start saving.
With all the hidden fees, technical jargon in the contracts, or stipulations surrounding pay-as-you-go plans, it's almost impossible to know which plan is truly right for your specific lifestyle.
Take neighbors, Amir and Buck, for example. Both men have lived in the same townhouse row with a two-bedroom layout for the last 4 years. But they don't have the same energy needs.
In addition to being energy conscientious, Amir:
Has no pets or kids
Works away from home
Eats mostly take-out
But, Buck on the other hand:
Has two boys that visit on weekends
Works from home 5 days a week
Does all of his own gourmet cooking
So, while the neighbors live in the exact same floor plan it likely wouldn't make sense for them to have the same electricity plan.
The best thing Amir and Buck could do is try our Shopping Tool so that they would know for certain that the plan they have is the right plan for each of them.
MidAmerican Energy Rates
Almost every REP is going to have rates that vary from city to city. For example, Houston may be more expensive than Waco, but about the same as Dallas.
For every electricity company you research you will have to check their rates for your specific zip code.
Sometimes you can do this on their website, other times you may be required to call the company and speak to an agent.
If you're living in Houston, MidAmerican Energy's rates hover around 10.3 cents per kWh, whereas if you're a resident of Waco you can expect to pay around 9.6 cents per kWh.
But be careful…
When you sign a fixed-rate plan with MidAmerican Energy and forget to renew at the end of your term, you will be automatically switched to a variable rate plan, meaning you could be paying up to 15.3 cents per kWh without even realizing it.
Reading, and understanding the fine print of your contract may sound like a bore—we understand.
But if you don't, you could find yourself paying far more than needed for your electricity.
Let us find you the best plan in seconds and start saving.
When you let Power Wizard do that work for you—and yes we've read all the fine print—you don't have to worry about the details.
We consider everything there is to know about the rates and plans offered by each REP before we make a recommendation.
We work for you, not for them.
MidAmerican Energy Reviews
Have you ever found yourself reading reviews and thinking, "Wow, those are some upset customers."
Or, maybe some really happy customers.
Either way, we always try to remember that reviews are usually left by customers who are either very happy or very unhappy, with the service they received.
Let's consider this scenario…
David frequently moves around Texas for his job. However, when he landed in Dallas he was sure he might be staying a while, so he signed a 24-month contract with MidAmerican Energy, only to have to cancel 6 months in.
Let's just say that since David only considered the cost and didn't read the fine print, he was pretty shocked and unhappy when he had to pay $360 in cancellation fees.
But, is this David's fault, or the fault of his REP?
David made a mistake and was ultimately left unhappy, and feeling jaded, toward MidAmerican Energy when in reality he was careless when he made the commitment.
With this in mind, here are some sites where you can get an idea of what people have to say about MidAmerican Energy:
MidAmerican Energy Plans
Depending on your location within Texas, MidAmerican Energy has several fixed-rate plans to choose from.
What is fixed-rate?
When you sign a contract for a minimum of 12-months—and usually to a maximum of 36-months—you lock into the current market rate offered by that company for the entire term of your contract.
Discover the best electricity rates.
Power Wizard finds you the best electricity plan and ensures you won't overpay for electricity again.
Learn More in Under 2 Mins
This works for some people, while for others it may not.
Let's have a look at the specific plans offered by MidAmerican Energy (based on Houston, TX prices).
12-Month Fixed Generation Supply
Signing a 12-month term includes:
An average of 10.3 cents per kWh
Average billing available by choice
Deferred billing by approval
An early cancellation fee of $20/mo for the remaining months of the term
24-Month Fixed Generation Supply
Signing a 24-month term includes:
An average of 10.3 cents per kWh
Average billing available by choice
Deferred billing by approval
An early cancellation fee of $20/mo for the remaining months of the term
It's important to remember that for both of the plans listed, customers will be automatically switched to a variable rate if the contract is not renewed by the end of the term.
If you like the look of these terms and want to know for sure if MidAmerican Energy could be a good fit for your energy needs, then try our Shopping Tool.
You could be paired with MidAmerican Energy…
Or…
One of the other 160+ REPs servicing Texas could be the best match for your unique lifestyle.
Discover the best electricity rates.
Power Wizard finds you the best electricity plan and ensures you won't overpay for electricity again.
Learn More in Under 2 Mins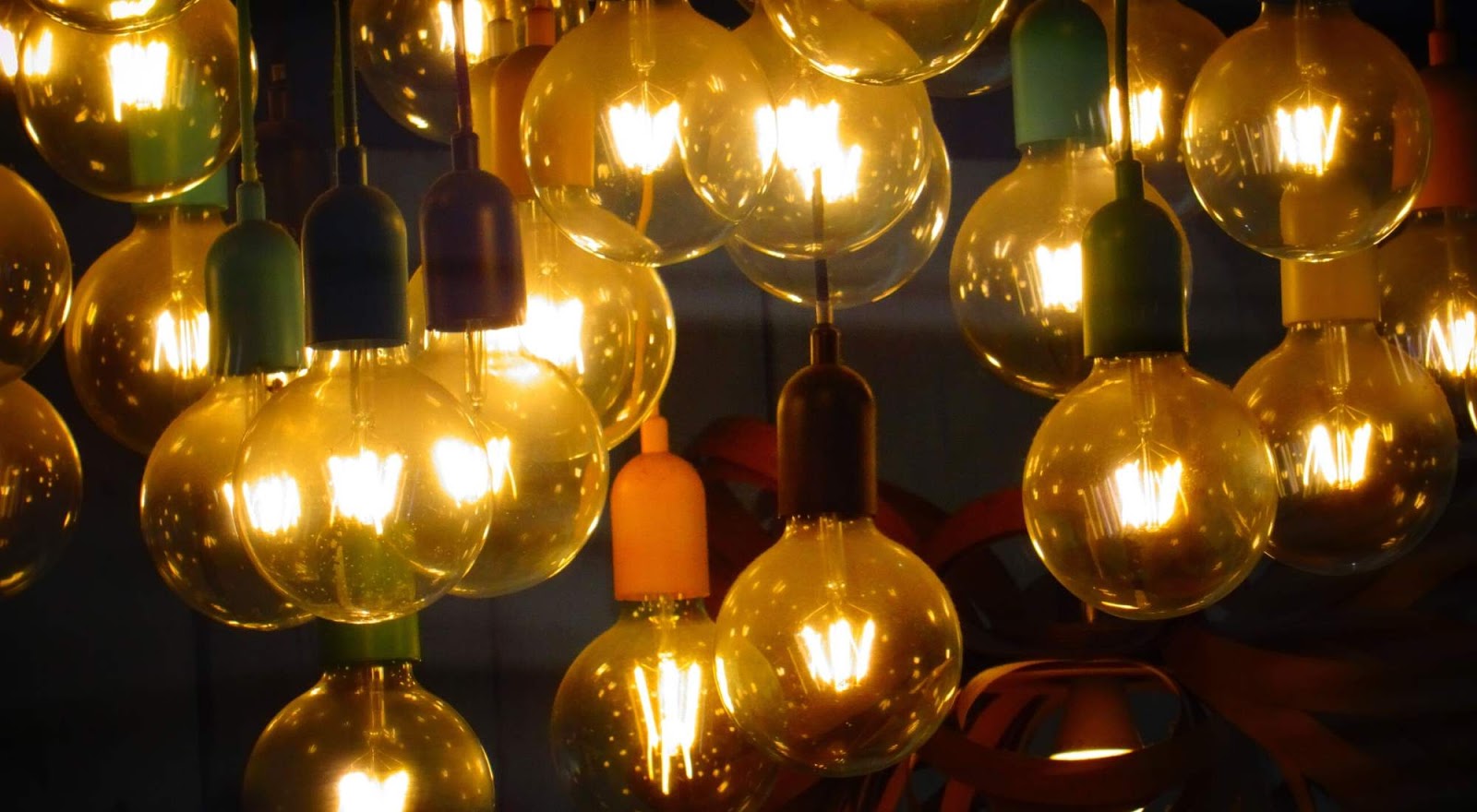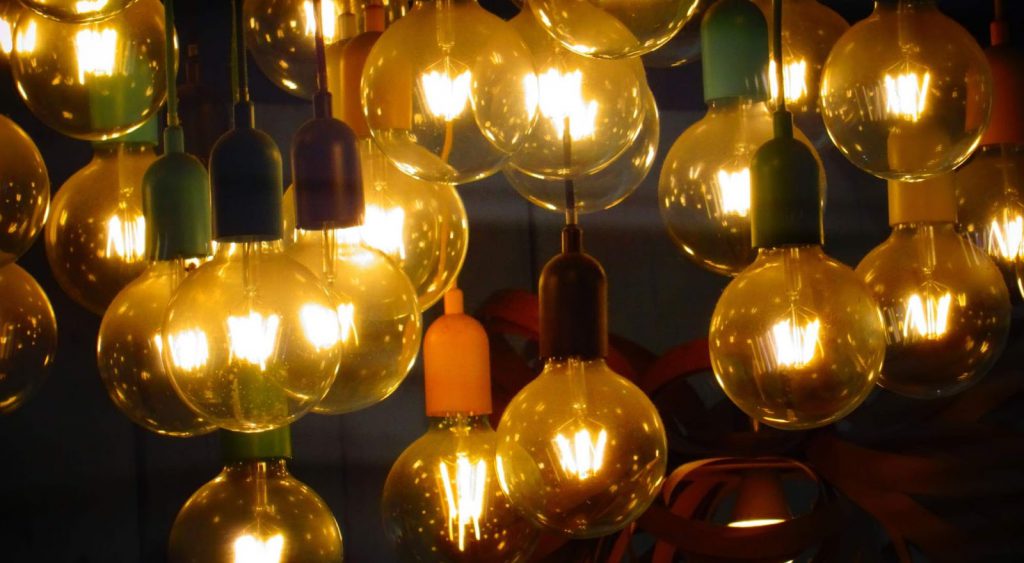 MidAmerican Energy Business Plans
MidAmerican Energy provides a variety of plans for commercial customers. They believe that offering variety, simplicity, and flexibility allows commercial customers to focus on their business, rather than their energy needs.
Fixed Pricing Plan
Fixed pricing gives businesses price certainty and protection from rising energy costs by locking in a rate several years into the future.
Multiple billing plans give your company the option to break out individual costs or have one all-inclusive price.
Market-based Pricing Plan
With a market-based plan, your organization can float electric costs with the local market index.
For any organization looking for flexibility, and the opportunity to take advantage of downward market movement, this could be an excellent option.
Block/Index or Load Following Plan
When used in combination, fixed and market-based products create a purchasing strategy that's uniquely designed for your company's needs.
With the option of locking in portions of your electric load over time, you can take advantage of cost averaging.
Renewable/Green Energy
Any of the above MidAmerican Energy Services' products may be combined with renewable energy credits (RECs).
The Renewable Energy Program offered by MidAmerican Energy is Green-e Energy certified and may be of interest to any business looking to offset their energy usage.
Let us find you the best plan in seconds and start saving.
MidAmerican Energy Customer Service
Most discerning customers consider the search for high-quality customer service to be just as important as rates, perks, and benefits offered by a REP.
Let's face it—no one wants to deal with poor customer service.
Customer service is a source of pride for MidAmerican Energy. According to their marketing, they maintain a strong reputation for billing accuracy and high customer satisfaction ratings.
Statistics, according to their website are as follows:
97% of current customers surveyed would recommend our service offerings
97% of customer bills are generated within 3 workdays of receiving billing data
98% Bill Accuracy Rate
97% of Customer Service calls are answered within 30 seconds
If this is appealing to you, then MidAmerican Energy might quickly move to the top spot on your list of REPs to choose from.
You can contact MidAmerican Energy's customer service in several ways:
By calling toll-free at 1-800-342-3346
By fax at 1-866-890-0370
For Commercial customers at 1-800-432-8574
By mail
By email directly through their website
They staff an internal customer service team, meaning you should never have to wait very long to reach someone. Prompt, professional care for their customers is the core of their customer service mission.
MidAmerican Energy Pay Bill
MidAmerican Energy offers a variety of ways to pay your bill.
For your convenience you can pay in the following ways:
By check or overnight payment.
Wire payment or electronic funds transfer.
Automatic payment or direct debit.
By credit, debit, or checking/savings account.
By phone.
Customers must pay their MidAmerican monthly bill in full by the due date, or they may be subject to late payment charges.
Discover the best electricity rates.
Power Wizard finds you the best electricity plan and ensures you won't overpay for electricity again.
Learn More in Under 2 Mins
If for any reason, you cannot pay an outstanding amount in full it's important to contact MidAmerican Energy to make alternative payment arrangements.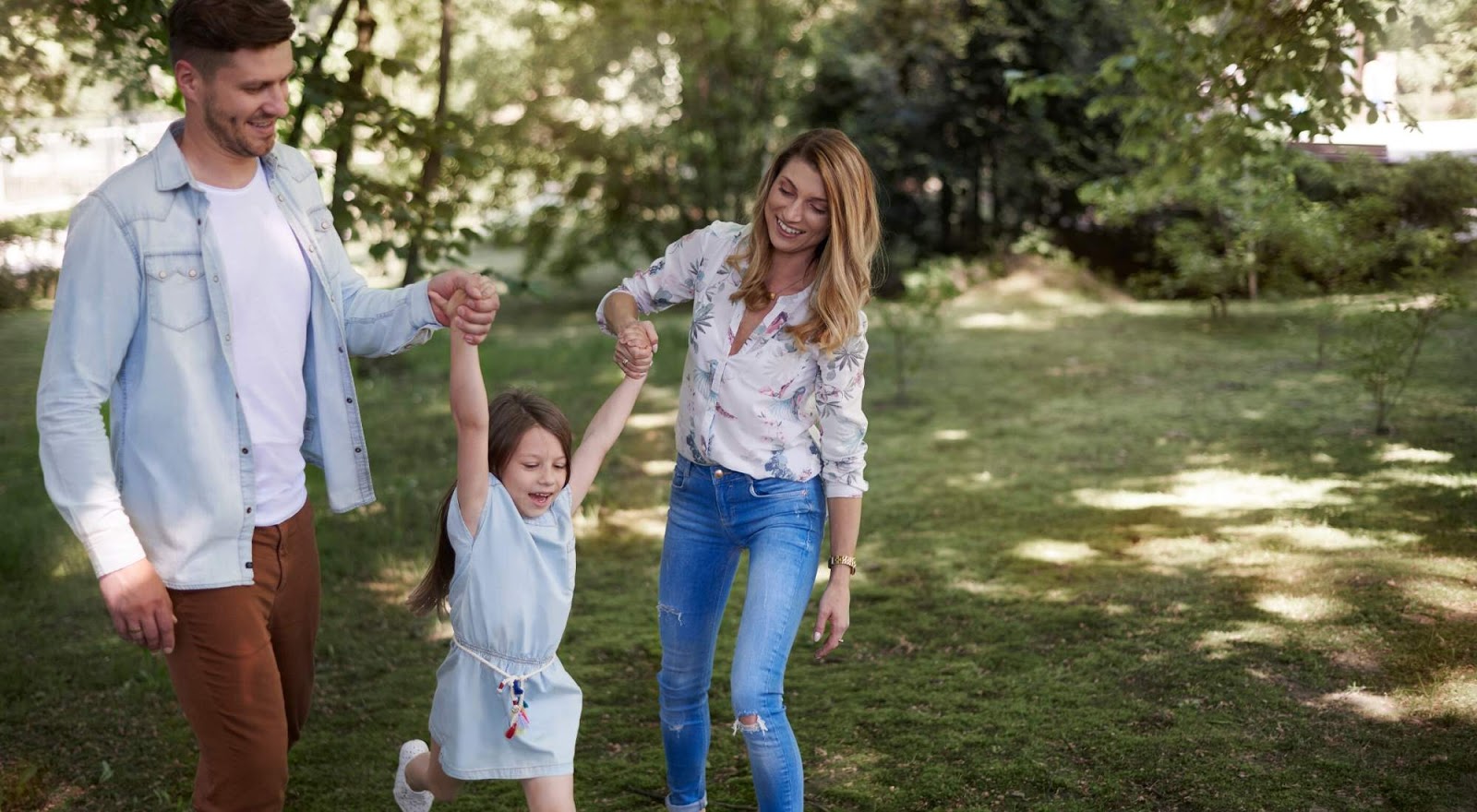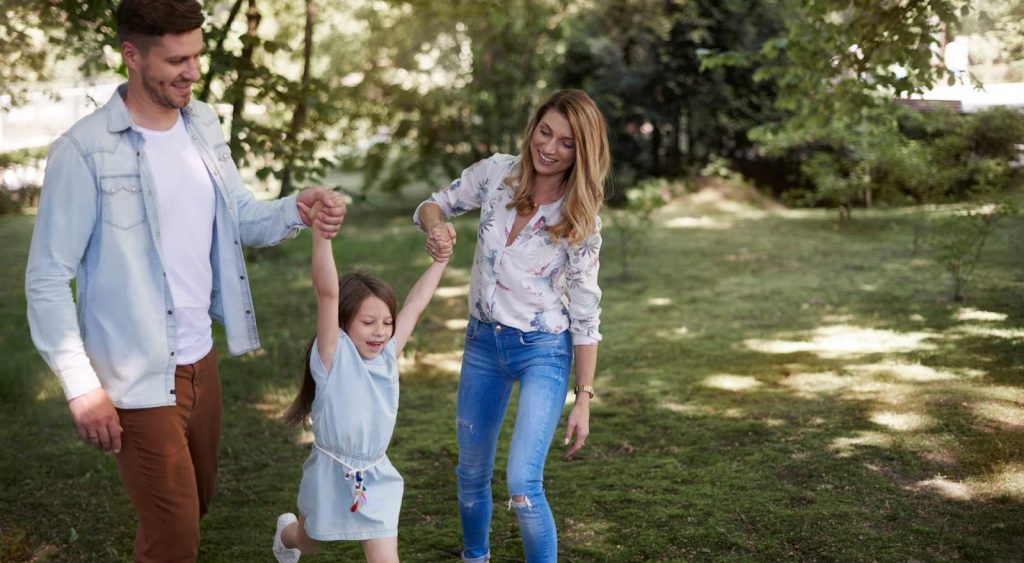 MidAmerican Energy Locations
Finding out which REPs service your area can be a bit of a chore—especially if you're new to an area.
Many REPs offer a zip code tool on their website so that you can quickly find out if they'll provide service to you.
But this task can be overwhelming because there are just so many REPs in Texas.
Asking around to your neighbors can be helpful, but it won't provide you with the wide array of options you will likely have.
Power Wizard's Shopping Tool uses your zip code to search every single REP in your area, not just one, to find out which plan best suits your needs.
Like most REPs in deregulated Texas, MidAmerican Energy services a variety of cities, including:
Houston
Waco
Dallas
Arlington
Galveston
Abilene
Fort Worth
And more…
Fort Worth
If you live in (or are planning a move to) Fort Worth, then you may be considering your energy needs.
As with most of deregulated Texas, Fort Worth is serviced by many REPs—all hoping to win your business.
Maybe you've shopped around, and are finding yourself tempted by REPs offering perks and benefits. Or maybe it's the plans, like those offered by MidAmerican Energy that piques your interest.
Whatever it is, it's important to do your research, because that plan offering a free Smart Thermostat may have hidden fees and unexpected costs.
Or…
You could try our Shopping Tool, and know for sure that you have the best plan to fit your individual lifestyle needs.
Let us find you the best plan in seconds and start saving.
Arlington
If Arlington is where you call home, then you have the option of choosing one of the fixed-rate plans offered by MidAmerican Energy.
Or, you can choose one of the hundreds of plans offered by dozens of other REPs servicing your area.
How do you know which one is right for you?
Bertie and George thought they had the answer, after all, their daughter is a super-smart shopper and has never led them astray before.
On their daughter's advice, Bertie and George signed up for a fixed-rate plan offered by MidAmerican Energy.
But they soon realized they had missed out on some perks that their neighbors were receiving—like free evenings and weekends.
This would have been important to the couple, as they spend most of their weekdays watching their grandchildren at the home of their daughter.
What was good for their daughter, turned out to be a costly move for Bertie and George.
Using Power Wizard's unbiased Shopping Tool, Bertie and George easily switched their plan to one more suitable to their lifestyle, not their daughters.
Waco
Waco, home of the popular Texas Sports Hall of Fame may also be home to you.
If so, you are probably aware that Waco falls within the seemingly unlimited electricity choices of deregulated Texas, and as a result, you may have also spent too much time looking for the right electricity plan.
MidAmerican Energy offers fixed-rate plans in Waco that average about 9.6 cents per kWh. This may seem like a competitive price, and you may decide to sign a 12-24 month fixed-rate plan.
But, consider this…
There are dozens of REPs, all offering unique plans with varying benefits. How can you be sure MidAmerican Energy's plans are the right plan for you?
Simply by letting Power Wizard do the searching for you. In five minutes or less, we will identify the best plan to fit your specific energy needs.
What have you got to lose?
Discover the best electricity rates.
Power Wizard finds you the best electricity plan and ensures you won't overpay for electricity again.
Learn More in Under 2 Mins
Real-Time Electricity Rates – Texas