How to Change Electric Companies in Texas
Being with the wrong electric company can feel like being in a bad relationship: you're spending too much, getting too little, and feeling like you've been taken for granted. Every time you hear from them, your heart sinks, worrying about what will be waiting for you when you open their message.
Though you have no obligation to stay, the thought of leaving might feel so exhausting that you just stick with it. After all, it has to be better than spending hours scrolling through new options, right?
You don't have to stay or spend hours scrolling!
Let us show you exactly how good life can be when you leave your current electricity plan behind for a new one that treats you better.
When you see how much money you could save, it'll be easy to dump your current provider and move on with your life.
Keep reading if you want to figure out how to change electric companies on your own, but know that Power Wizard is here for you when you're ready to find The One.
Let us find you the best plan in seconds and start saving.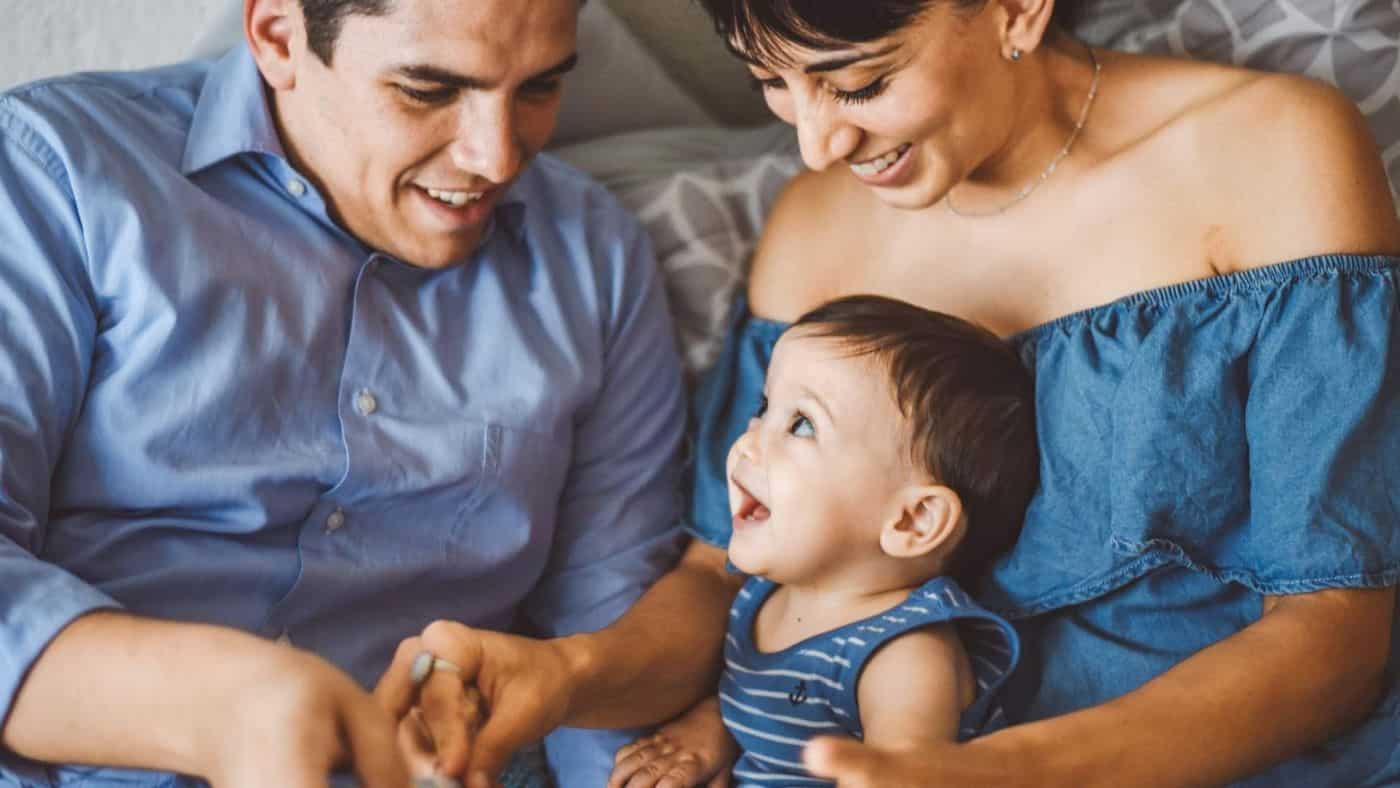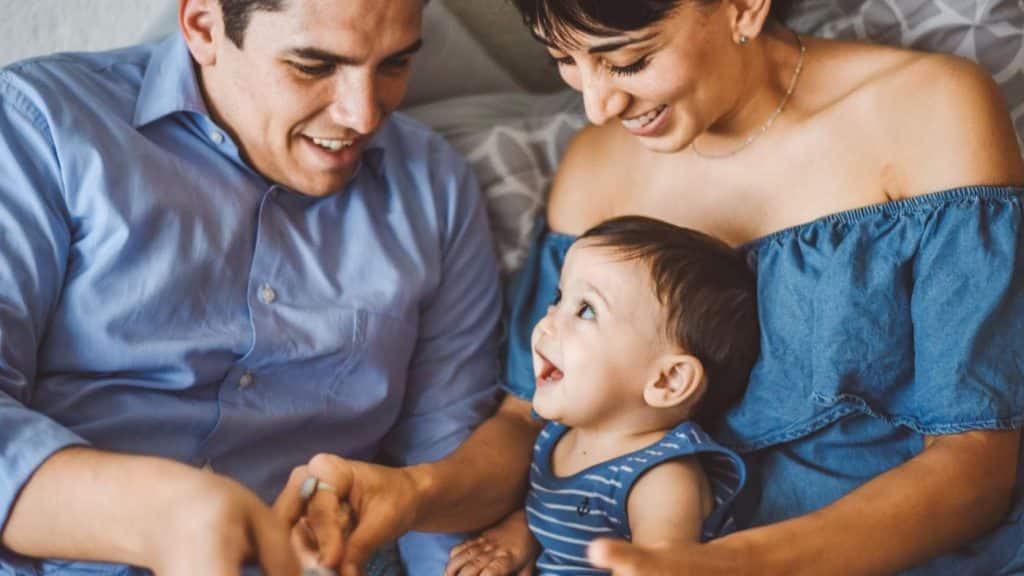 Can I Choose My Electric Company?
Click on a section to skip directly to it:
Let's face it: you probably want to find the best, cheapest electricity provider, right?
Lucky for you, the deregulated electricity market in Texas gives you the power to decide which is the best REP for you.
That's excellent news. It means that you can compare retail electric providers, or REPs, and decide which one offers the plan and deal that will best fit your needs and budget.
We all like having choices.
The first thing you want to know is who provides electricity in my area?
Let's look at Danny's experience changing electric companies in Texas:
Danny has lived in Houston his whole life. His mom and dad helped him set up his electricity with the REP they had used for years. He didn't know anything about deregulated energy or shopping for an electric company.
Now, Danny is looking to save some money and get better customer service. He's tired of being put on hold and never getting straight answers.
When he saw that his bill had gone up, he knew he wanted out.
Danny asked some friends at work how they liked their electric companies. It seemed everyone had a different company they liked. He had never even heard of some of these companies.
Danny finally sat down at the computer one night and started looking into power companies in Houston.
There are over 60 options.
That is a lot to sort through, but at least now he had a place to start.
Once you know your options, you can look at the different Retail Electric Providers (REPs) and compare their rates and plans.
Now that Danny knows which and how many companies to compare, he can get down to the business of finding what each company can offer him.
Can I Switch Electric Companies?
You get to choose your REP. But can you change if you aren't happy?
YES.
You can switch your REP, but you may face charges or fees if you change before your contract has expired.
Danny is still comparing power companies. He knows he wants to switch, but still isn't sure what he is looking for.
Since he has never used another company, he doesn't know what else is out there.
He starts searching for the cheapest electricity rates, but he soon discovers that a lot of companies offer the same or similar prices. Additionally, they all have multiple plans that provide different benefits.
Danny will have to go through the arduous process of researching every single REP and each plan they offer.
Like Danny, when you decide to switch electricity companies, you'll have to compare rates and look at different usage plans.
Finally, after weeks of research, you find a Retail Electric Provider that you want to switch to.
Here comes the next research topic:
Discover the best electricity rates.
Power Wizard finds you the best electricity plan and ensures you won't overpay for electricity again.
Learn More in Under 2 Mins
How to Change Electric Providers in Texas?
You'll need to know what the terms of your current agreement are and when that agreement ends. Power companies are required to inform you, in writing, at least 30 days before your contract expires.
You can cancel your plan without a cancellation fee if you switch no earlier than 14 days before your plan expires.
Depending on whether you have a fixed-rate or variable-rate plan, you may not have a cancellation fee at all.
The deregulated electricity market in Texas will allow you to shop and compare to find the REP that best meets your needs.
Once you know when your current plan ends, and you know for sure that you want to switch to a different power company, you have some work to do.
That's right: Research.
Look—You don't want to do more research. No one does. And to be honest, you have much better things to do with your time.
You can keep trying to do it yourself.
Call the REP.
Get put on hold. Again.
Remember why you are leaving them while you are still on hold.
Arrange to have the service disconnected.
Pay them one last time. Good riddance.
And now you have to do the same song and dance with the new company.
Unless…
You are a Power Wizard member. Power Wizard takes care of all of that for you.
Reasons Why Changing Electric Providers in Texas Might Be a Good Idea
Maybe you're paying too much. Perhaps you need better benefits or a different payment plan.
Maybe you just want to see what else is out there. There's nothing wrong with that.
Knowing your options is smart.
A few common reasons people change electricity companies are:
They want a better plan

They are looking for cheaper rates

Or they want better customer service
What's best for your neighbor might not be best for you.
Erick and his wife moved into their new neighborhood and immediately hit it off with their neighbors, Charlie and Becka.
Since Erick didn't know much about the deregulated electricity when he moved into town, Charlie recommended the REP he and his wife had been using.
Erick signed up for the same plan Charlie had, but after a few months, he realized it just wasn't the best plan for him and his wife.
He didn't understand how they could have the same REP and electricity plan, but Erick still ended up paying more than Charlie every single month.
The problem is that Charlie's plan is the best option for his family. Not Erick's.
Erick needed something that would be a better fit for him and give him the features and benefits that mattered most to him.
Maybe you're like Erick and just need to find an electricity provider that best fits your unique lifestyle and needs.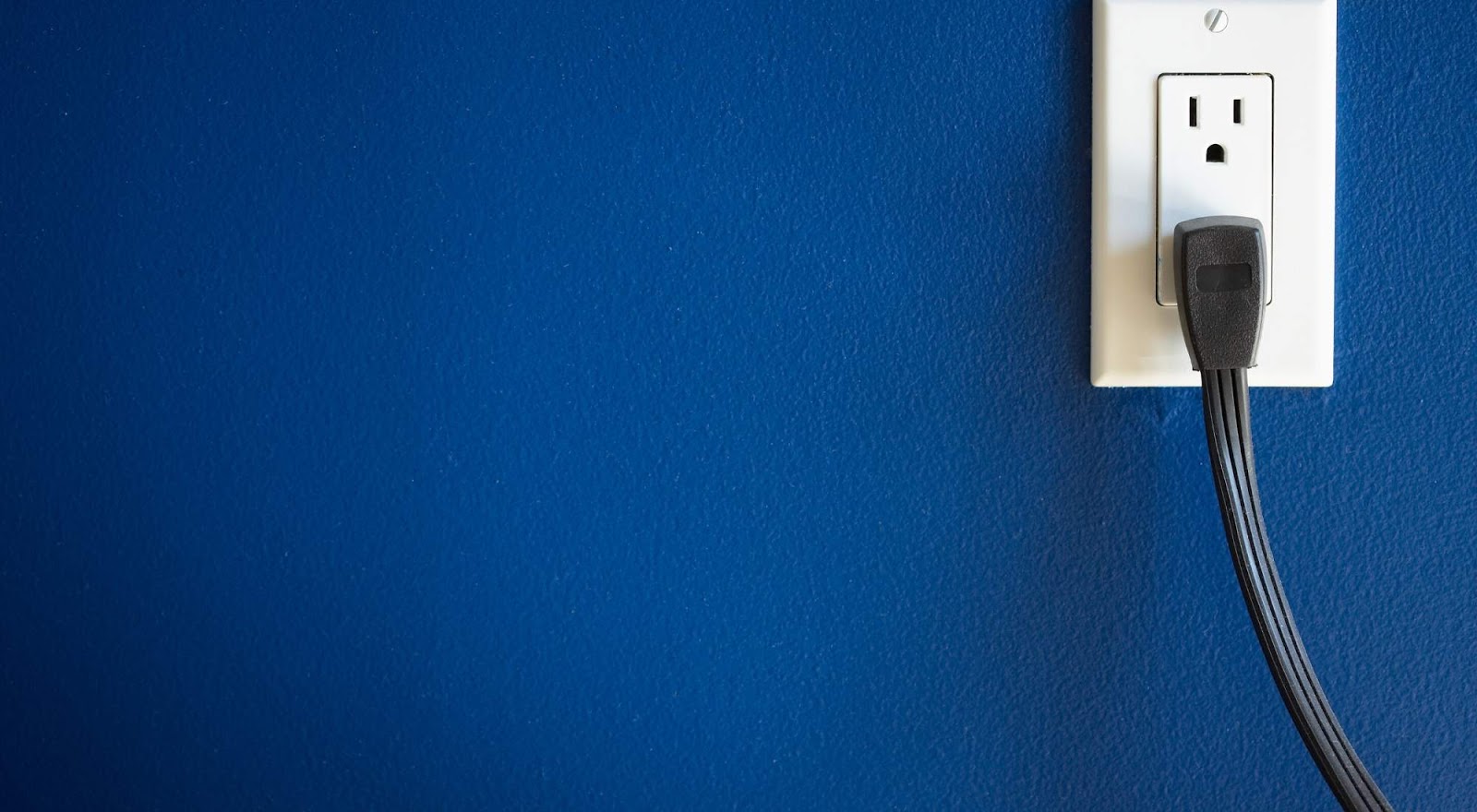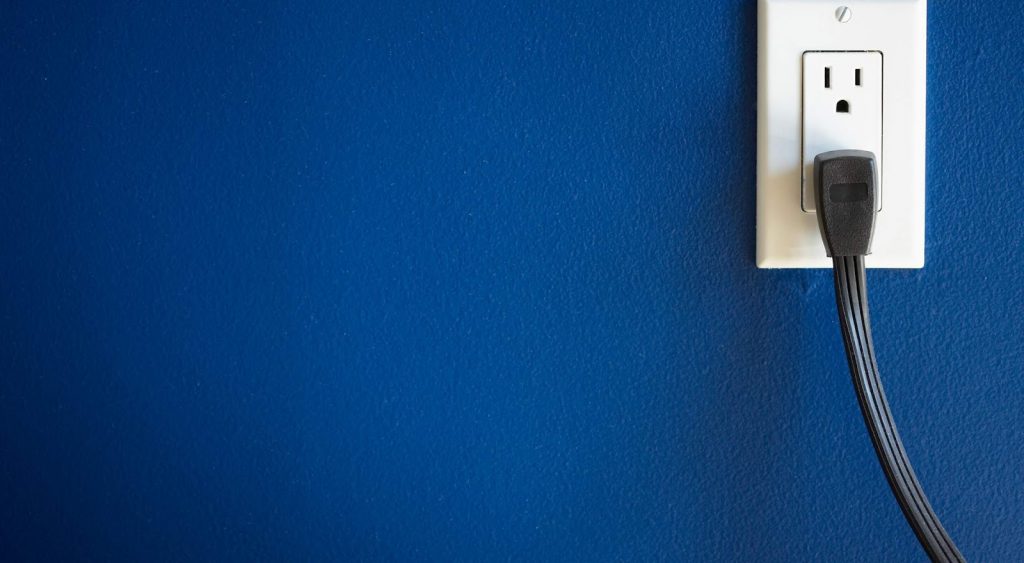 Changing for a Better Plan
One reason Charlie's plan didn't work for Erick is that Erick needed a plan that met his needs.
What he needed was a plan that allowed him to use more electricity since he works from home, without charging extra for daytime usage.
Charlie and his wife liked the free nights and weekends, but that was not the best plan for Erick.
Knowing what you want and need from your REP is a great place to start when deciding whether you need a better plan.
Remember that "better" is different for each person.
Some features and benefits to consider when looking for an electric company in Texas include:
Customer service rating

Billing methods and options

Free gifts for enrolling

Payment options

Renewable energy source options

Free nights and weekends

Lower kWh rates

And more
Let us find you the best plan in seconds and start saving.
Knowing what you want is half the battle.
Once you have decided which features are most important to you, you can start comparing companies to find the right fit.
Changing for Cheaper Rates
Megan is sick of shelling out hundreds of dollars every month for electricity. Her power bill is outrageous.
She wants to save money but doesn't know where to start.
One common reason people change electricity companies is to get a cheaper rate. They want lower prices and a lower monthly bill.
But cheaper doesn't always mean better. There is a lot more to consider.
Megan picked the power company with the lowest cost per kilowatt-hour.
But she might be paying too much because the usage allowed in her plan is too low, and she is continually paying overage fees.
Those fees result in a very high bill.
She thought she was going to save money by choosing the cheapest rate and now she's paying more.
There are some things to consider when comparing rates:
Variable-rate vs. fixed-rate

Length of plan

Usage caps or minimums

Time-of-day usage discounts
Megan's plan isn't right for her because the usage cap is too low for her energy usage. She needs to find a company that lets her use the electricity she needs without charging excessive fees for going over.
Megan will probably benefit from shopping around for a new electric company.
Changing for Better Customer Service
You want to be treated well by your electricity provider. After all, you are the one paying them.
And all that you ask in return is to be treated as more than a number. You wanted to be treated like you matter. You do matter.
Good service is important to many people.
It is the most important thing for some people.
You can visit the Texas Public Utilities Commission website and find the Customer Complaint Statistics.
There you can view the number of complaints filed against electric companies in Texas and why they were made.
This is a great place to start if you are looking for a power company with excellent customer service.
If you want a company with great customer service, knowing which companies not to choose can whittle down your list.
Changing Due to a Move
One of the benefits of deregulated electricity is that many different companies battle it out for your business.
There are hundreds of Retail Electric Providers in Texas.
But, not every company is going to be able to provide power in every city.
Sometimes you have to break up because long-distance love doesn't work in the electricity game.
When you move to a new area, your favorite electric company from your previous town may not offer services in your new location. You will need to switch to a provider in your area.
If you are moving out of the REP's service area, you will need to cancel your service with them.
When canceling a plan due to a move out of the provider area, be sure to have the following information:
Name on the account

The phone number on the account

Address of service

Account information

Last day of service
You'll need to pay any outstanding balance on the account when you close it.
It's a good idea to contact your REP at least 30 days in advance. This also gives you time to set up your account with an electricity company in your new location.
When Can I Change Electric Companies in Texas?
You know that you want to switch electric companies.
Do you have to wait until the end of your contract to switch REPs?
No.
Consumers in deregulated areas of Texas have the power to change companies at any time, but some times are better than others.
This gives you the freedom and flexibility to change electric providers whenever you wish.
There are some things to consider—such as cancellation fees—but in the free market, you can decide if and when you want to make a change.
Change Plans When Moving
If you need to change companies or plans because of a move, you can't wait until the last minute.
Ideally, you'll want to start researching 2-3 months before your move.
Starting early in the process will give you time to find a new provider and choose the right plan for you without having to rush. You don't want to risk making the wrong choice because you ran out of time.
Once you know which electric company you want to use in your new home, make sure to call them to set up services in advance.
Change Plans When a Current Plan is Close to Expiring
If you are considering switching to a different power company and want to avoid early cancellation fees, you can do this at the end of your current plan.
Near the end of your current plan is a great time to make that change.
Retail electric providers are required by law to inform you at least 30 days prior that your contract is going to expire.
You should start shopping for a new company and plan well before then.
It is a good idea to begin comparing your options at least 2-3 months before the plan expires. Then you will be prepared when the notice comes.
This gives you time to make an educated decision based on as much information as possible.
You will have had the time to weigh your options and make the best choice for your situation.
Change Plans When Rates are Low
Another time to consider a change in electric providers is when the Texas energy market is changing, and energy prices have dropped.
You can monitor the cost of energy and make wise decisions based on your research.
If rates are low, it might be a good time to look into fixed-rate plans.
Fixed-rate plans let you lock in the low rate and take advantage of the savings for a contracted period of time.
Fixed-rate plans guarantee the same price per kilowatt-hour for the length of your contract. That can give you the security of knowing precisely how much you are paying for electricity.
Discover the best electricity rates.
Power Wizard finds you the best electricity plan and ensures you won't overpay for electricity again.
Learn More in Under 2 Mins
Change Plans When Outside of a Contract
All of this talk about contracts and agreements might not apply to you.
Maybe you aren't under contract, or your contract has expired, and you are going month-to-month until you decide whether you want to switch.
If this is the case, you won't have to deal with cancellation fees.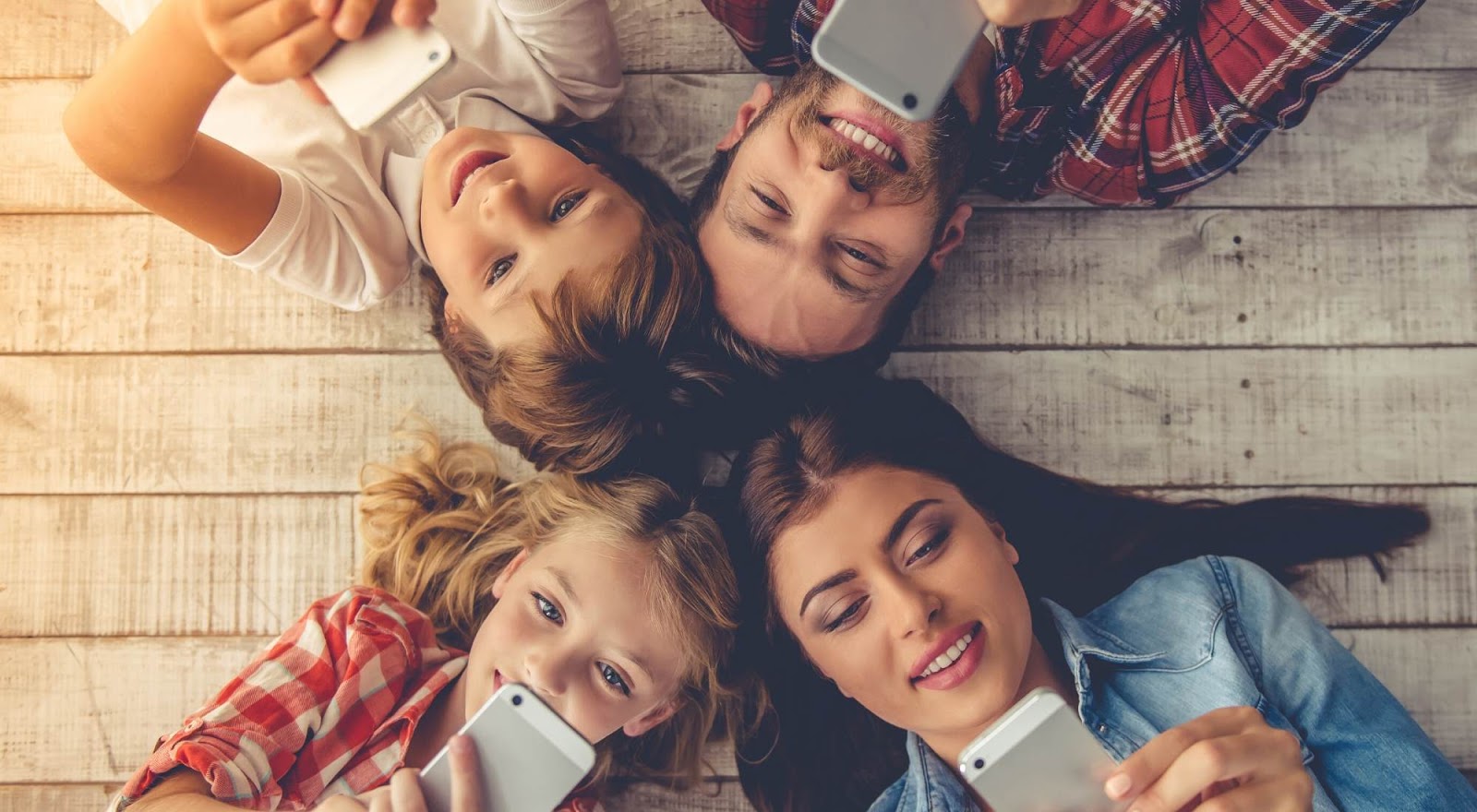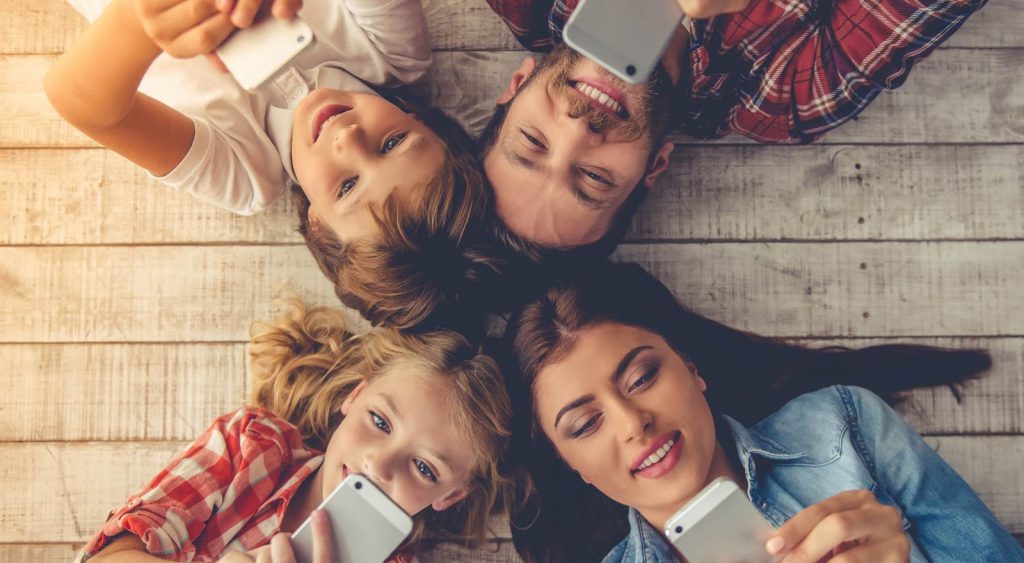 Steps on How to Switch Electric Companies in Texas
There is a lot to do once you decide to switch electric companies.
We aren't saying it is easy, but it could be very beneficial.
You do have options, of course.
You can do it yourself and complete the market research. If that is your style, then you'll need to follow these steps:
Make some coffee: you're going to need it.

Set up a spreadsheet to keep track of what you learn.

Begin researching every single REP in your area.

Refill your coffee.

Compare every single plan from every single REP in your area.

Compile all of that data and pour over the results.

Make more coffee.

Narrow down your results to a few choices.

Do your best, and make a guess.
6 Steps for the Do-It-Yourselfer
You are self-made. You like to do it yourself and, hopefully, save a few bucks in the process.
Nice.
Before you start, it is helpful to weigh the number of hours the task will take against what your time is worth.
In this instance, doing the work yourself may not save you the money you think it will.
You are in for some long days and nights.
But if you are determined, then let's jump in.
Step 1: Brew a Pot of Coffee and Settle In to Compare Electric Companies in Texas
Get a little pep in your step before you start. You are going to need it.
Maybe it's tea. Perhaps it's Dr. Pepper. But whatever you drink, get some ready.
You've got a lot of work to do.
How to Compare Electricity Providers
You have some choices here.
You can:
Do a Google search for every REP in Texas

Find a list of which REPs are in your city

Call each of those REPs and ask questions over the phone
Whichever method you choose, plan on spending quite a bit of time on this.
There are so many companies and plans to consider that you will likely want to take your time.
Step 2: Set Up an Extensive Spreadsheet to Compare Electricity Plans Offered in Your Area
You need a place to keep track of every electricity company in Texas and their various rates and plans.
If you don't have Excel, Google has an excellent free spreadsheet program called Sheets that is similar in features.
Step 3: Trade Sleep for Reading Customer Reviews to Narrow Down Your Options
Remember to look at the customer complaints and reviews for each REP.
You don't want to waste your time comparing plans for a company that won't treat you like the valuable customer you are.
If you find a company with low customer satisfaction, you can either delete them from your spreadsheet or hide the row.
This may lead to a lot of sleepless nights.
Let us find you the best plan in seconds and start saving.
Step 4: Cover Your Eyes and Play Eenie-Meenie-Miney-Mo to Choose Your New Electric Plan
Ok, so we don't want you to do this.
But picking an electric company and a new plan can feel overwhelming.
You are going to have so many things to consider, and the market changes daily—so what you see today may not be available tomorrow.
Staying on top of your options means checking regularly and continuously adding to or changing your spreadsheet.
How to Choose the Best Energy Plan
Remember Erick and his neighbor, Charlie?
There is no "best plan," only the best plan for you.
You have to factor in what is important to you and what will save you money.
There is no one-size-fits-all electricity plan. So find one that fits you.
Step 5: Take a Tylenol for your Inevitable Headache and Begin the Process of Signing Up for Your New Plan
All of that research might have given you a headache. After all, it can take weeks to gather all of the information you need.
But now you know that you want to switch. You have picked out a new company and plan.
It is time to get to the business of canceling your service.
Step 6: Pull Out Your Credit Card and Prepare to Cancel your Existing Plan
Hopefully, when you were doing all of that research, you considered early termination fees.
If you are canceling your existing service before the end of your contract, you may face early termination or cancellation fees.
This cost should be considered when deciding whether you should change providers before the end of your service agreement.
3 Steps For Those Who Want To Change Electric Companies in Texas The Easy Way
If only there were a better, easier way.
You have important things to do. You have a life, after all.
It's no fun knowing you can be doing better things with your time than researching electricity companies.
But how do you make an informed decision if you don't take the time to weigh all of the facts yourself?
Why, you let Power Wizard do the work for you, of course.
Step 1: Enter Your Zip Code into Power Wizard's Savings Estimate
With Power Wizard's Savings Tool, you can compare companies, plans, and rates in just a few clicks.
That sure beats weeks of research.
Just enter your zip code and get started.
Step 2: Add Some Individualized Information
Power Wizard finds great options for you based on your needs.
Using just a few factors, they can narrow down that daunting list and give you real options that work for your home, your family, and your life.
Power Wizard considers these factors:
Home size

Age of home

Usage

Contract length

Fees

Location
They use this information to determine what type of plan best meets your unique needs.
Step 3: Sit Back and Let Power Wizard do the Work
With that information, Power Wizard instantly compares hundreds of options.
You can just sit back and know that Power Wizard is giving you unbiased information.
They are not owned or influenced by any Retail Electric Provider.
They will even cancel your service and change electric companies for you.
How's that for simple?
They do the hard work for you.
It's so easy; it's like magic.
Discover the best electricity rates.
Power Wizard finds you the best electricity plan and ensures you won't overpay for electricity again.
Learn More in Under 2 Mins