You're working from home and are on a tight deadline for a project.
And just like that, BAM…
You're without electricity.
Sitting in the dark, staring at your dying computer, you're probably thinking:
"At least I am saving money!"
Many Texans are surprised to find that their electricity company is not doing everything in its power to save them money. 
If this sounds like you, it's time to use Power Wizard's Shopping Tool to find a better power company! 
While we can't help you get your power back, we can help you find a new company that costs less.
Let us find you the best plan in seconds and start saving.
As annoyed as you may feel, the good news is that once you and your neighbors report the outage, getting it back up and running is usually a quick fix.
In case of electricity outages in Houston (for whatever reason), this guide is your "go-to" when it comes to information on how to:
Report

Monitor

Prepare

Respond
Keep this page bookmarked on your cell phone. That way, you'll be ready and prepared the next time an electricity outage leaves you in the dark.
Click on a section to skip directly to it:
Who Handles a Power Outage – Houston
When the lights go out, your first instinct (after finding a flashlight, of course) might be to grab your cell phone and your most recent electricity bill and call the number on the invoice.
However, electricity outages are not handled by retail electricity providers (REPs for short).
REPs manage the sale of electricity but aren't responsible for delivering it to your home or business.
To find the best REP for your family, try Power Wizard's, Shopping Tool. It will take less than 5 minutes and matches you with the best REP and plan for you.
Generation and transmission of electricity are handled by Transmission and Utility Delivery companies (or TDUs). These Texas utility companies handle any outages and are responsible for restoring power.
You may not be familiar with your utility company. After all, you don't get a bill from it each month. Instead, your REP includes a charge to deliver electricity in your monthly bill.
This article will familiarize you with CenterPoint Energy, the company that supplies energy to Houston (and the company that handles every outage in the area).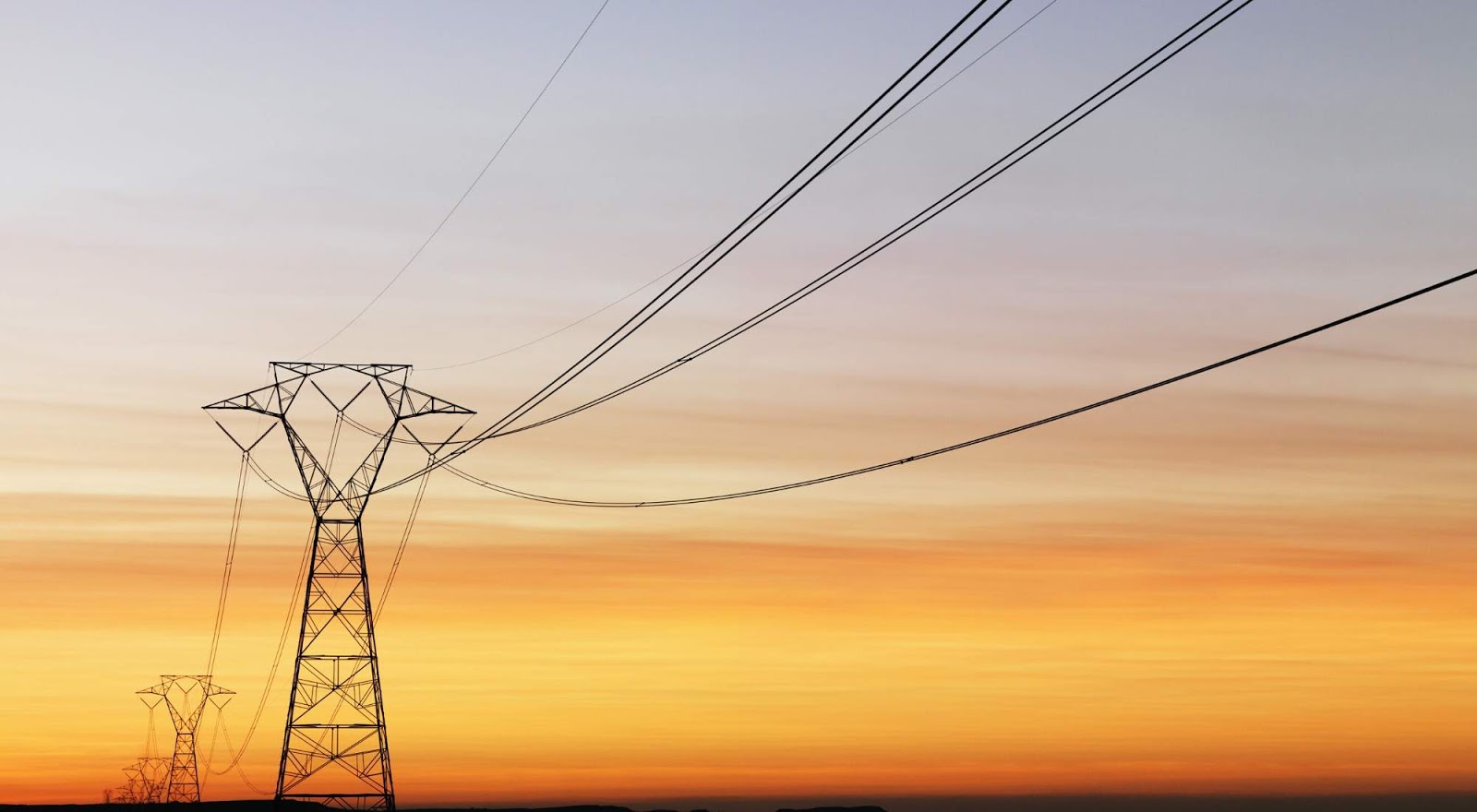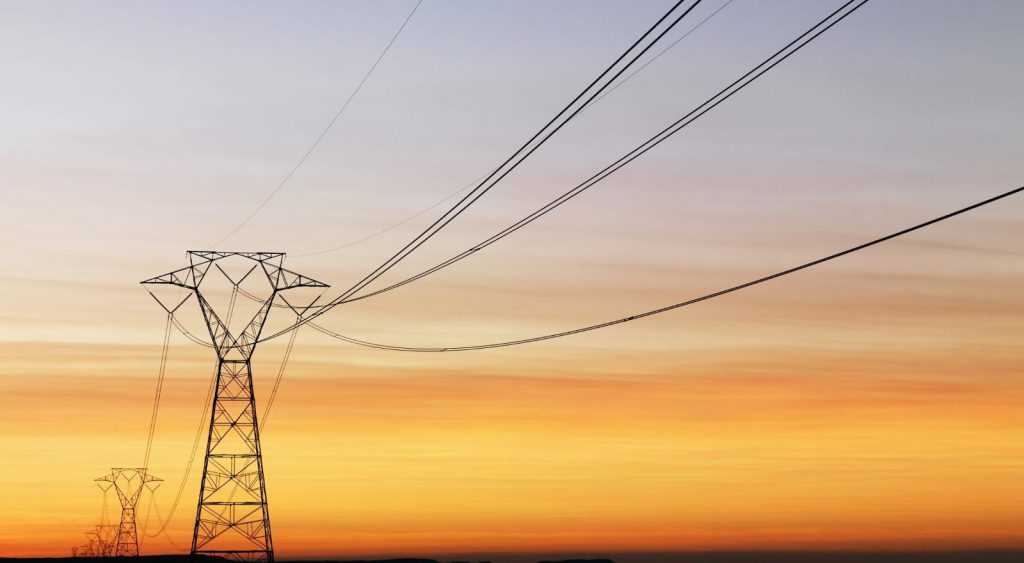 CenterPoint Energy Overview
CenterPoint Energy is a Houston-based company. They provide electricity and natural gas delivery to more than 4.5 million homes in several states across the country, including:
Arkansas
Indiana
Louisiana
Minnesota
Mississippi
Ohio
Oklahoma
And Texas (including the greater Houston area)
CenterPoint maintains the wires, poles, and electric infrastructure for more than 2.3 million metered electricity customers in the greater Houston area. The company provides the same service to customers in southwestern Indiana.
Discover the best electricity rates.
Power Wizard finds you the best electricity plan and ensures you won't overpay for electricity again.
Learn More in Under 2 Mins
CenterPoint Energy Power Outage Management
CenterPoint Energy says it works consistently and continuously to strengthen its energy grid to make power more reliable.
Even so, some power outages can't be prevented.
In the case of severe weather and storms, CenterPoint has systems in place to both reduce impact BEFORE a storm and to restore power efficiently AFTER a storm.
Before a Storm
Gathering weather data, including:

Track of the storm
Expected wind speeds and gusts
Expected rainfall amount

Determining resources – Using algorithms and historical data, CenterPoint determines the resources required to repair anticipated damage.
Preparing staff and vehicles – CenterPoint readies trucks and equipment and prepares shift schedules for employees and third-party partners.
After a Storm
Surveying damage – CenterPoint assesses storm damage to Houston's electrical grid with:

Helicopters, planes, or unmanned aerial devices
Nearly 600 inspectors on the ground, conducting neighborhood-by-neighborhood damage assessments

Restoring power – Before the damage survey is even complete, CenterPoint begins restoring power to facilities vital to safety, health, and welfare, including:

Hospitals
Water treatment plants
Public service facilities
After power is restored at key facilities, restoration work continues, prioritizing repairs that get the greatest number of customers back online until power is restored to everyone.
How to Report a Power Outage in Houston, TX
You may be wondering…
How do I report a power outage?
More than likely, CenterPoint Energy will be on top of an outage even before you have the chance to report it.
Still, if you want to be sure the company has crews working on getting you back up and running, you can report power outages to CenterPoint by calling:
OR
Discover the best electricity rates.
Power Wizard finds you the best electricity plan and ensures you won't overpay for electricity again.
Learn More in Under 2 Mins
How to Monitor a Power Outage in Houston Right Now
Once an outage has been reported, there's no shortage of resources when it comes to monitoring power outages and restoration progress in Houston.
NOAA Weather Radio – Houston National Weather Radio, KGG-68, 162.400 MHz
Radio stations
Local television stations – news and weather teams from Houston TV stations will provide information on power outages, damage, road conditions, and more. Meteorologists also track severe weather and storms that could impact the power grid.

KPRC (NBC)
KTRK (ABC)
KHOU (CBS)
KRIV (FOX)
KTMD (Telemundo)
You can also follow CenterPoint Energy on Twitter or Facebook for system-wide and neighborhood-level updates. The company's social media accounts also provide safety tips for before, during, and after a storm.
CenterPoint Energy Outage Map
In addition to getting information from local media, people in the Houston area can get updates on outages and restoration progress straight from the source.
CenterPoint provides frequent updates with its Outage Tracker. This detailed Houston power outage map allows people to monitor active power outages in the Houston metro area.
The map is updated by CenterPoint every 5 minutes and allows you to:
View the total number of customers without power
Monitor the total percentage of customers with power
Enter streets and intersections to get information on specific locations
View the number of planned and unplanned outages by city, county, and zip code
Monitor estimated restoration times
Track upcoming weather that may impact power
Discover the best electricity rates.
Power Wizard finds you the best electricity plan and ensures you won't overpay for electricity again.
Learn More in Under 2 Mins
4 Common Causes of a Power Outage: Houston, TX
Although CenterPoint works to prevent power outages, some things, like weather and accidents, can't be controlled.
The most common causes of power outages in the Houston area include:
Electricity transmission equipment failure
Severe weather
Confined accidents
Over-taxation of the electrical grid
The cause of a power outage can also impact how long it will take to restore power.
1. Electricity Transmission Equipment Failure
In the Houston area, CenterPoint Energy delivers power via more than 55,000 miles of distribution lines. CenterPoint manages these powerlines, poles, and other equipment.
To keep powerline wear and tear at bay, the company does frequent repairs and conducts scheduled preventative maintenance.
CenterPoint says when equipment does fail, it is typically because of its age or due to repeated lightning strikes.
2. Severe Weather
Speaking of lightning strikes, Houston is no stranger to severe weather.
CenterPoint lists weather as the second highest cause of power outages in the Houston area.
Common weather events impacting the power grid include:
Thunderstorms
Tornadoes
Hurricanes
Flooding
Discover the best electricity rates.
Power Wizard finds you the best electricity plan and ensures you won't overpay for electricity again.
Learn More in Under 2 Mins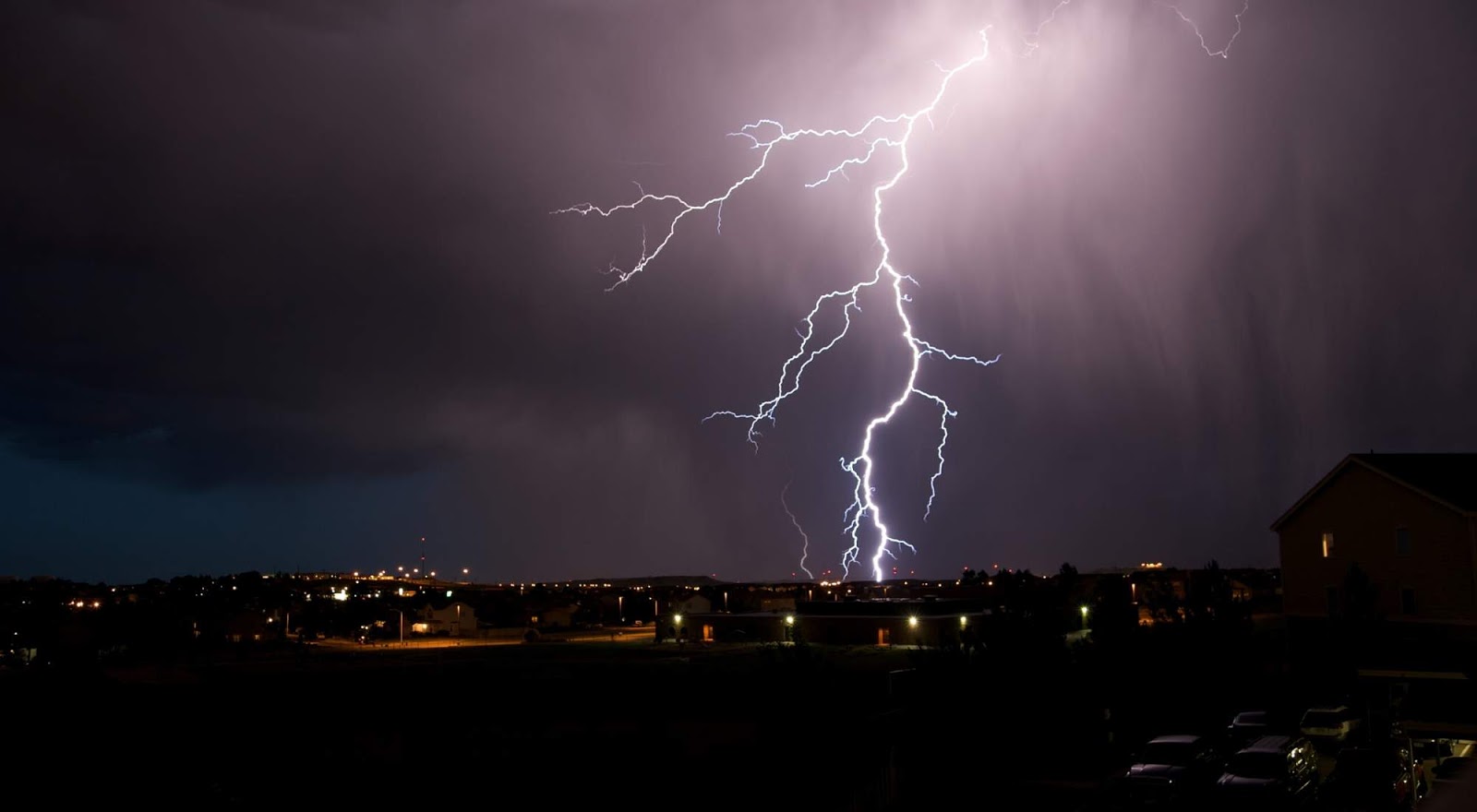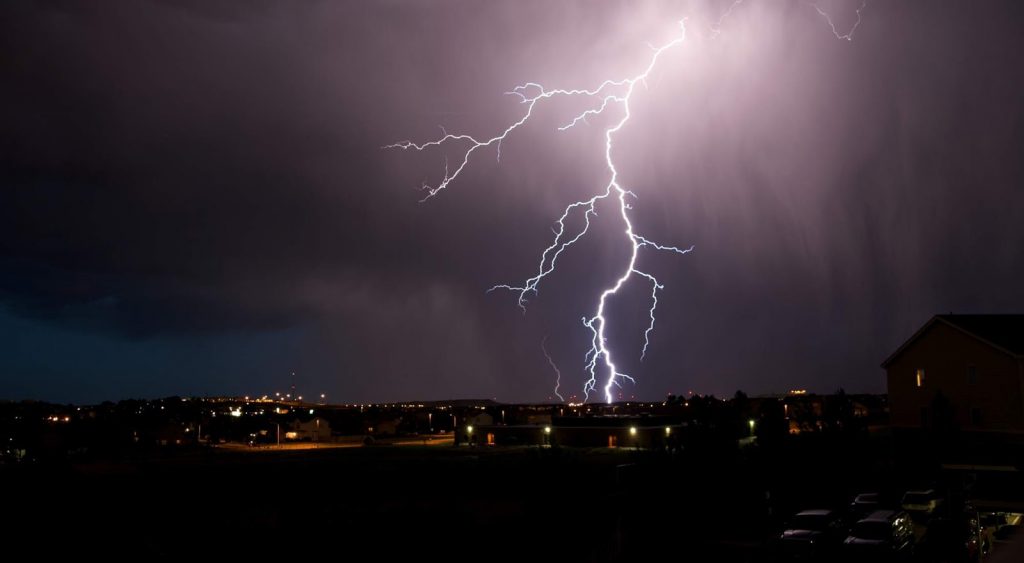 Thunderstorms
Houston's high heat and moisture from the nearby Gulf of Mexico make the area susceptible to thunderstorms.
A thunderstorm's combination of strong winds, heavy rain, and lightning can wreak major havoc on a power grid.
Strong, damaging winds may cause objects, such as fallen trees to come in contact with power lines. If that happens, circuit breakers or other protective equipment will shut off the flow of power. Wind may also blow tree limbs or entire trees onto the power lines, causing the lines to fall to the ground or breaking the lines and poles.
Outages can also occur when lightning strikes:
Electrical equipment
Transmission towers
Power lines
Poles
Tornadoes
Texas averages 137 tornadoes each year, the highest number of any state in the U.S., according to the National Weather Service.
Tornado Alley, which includes the region from Central Texas, northward to Northern Iowa, and central Kansas and Nebraska east to Western Ohio, sees most of its tornadic action during the spring and summer months.
While Houston is located south of "tornado alley," the area isn't immune to twisters.
Tornadoes can occur any time of the year in Southeast Texas due to their proximity to the Gulf of Mexico as a moisture source.
In November of 1992, an outbreak of deadly tornadoes ripped through the Houston area. In 36 hours, a total of 91 tornadoes touched down.
The National Weather Service called it the worst November tornado outbreak in U.S. history.
According to Houston's ABC 13 News, 26 people were killed, and more than 600 were injured.
The twisters caused billions of dollars in damage, and power outages were widespread throughout the city of Houston and much of southeast Texas.
Discover the best electricity rates.
Power Wizard finds you the best electricity plan and ensures you won't overpay for electricity again.
Learn More in Under 2 Mins
Hurricanes
Hurricane season runs from June through November each year. Because of its location on the Gulf of Mexico, Houston is a target for hurricanes and tropical storms.
Seven major hurricanes have hit the greater Houston and Galveston areas in the last 100 years. Four have caused significant damage to Houston.
In September of 2008, Hurricane Ike made landfall in Galveston, leaving more than two million customers without power in the Greater Houston area.
Within six days, power was restored to one million homes.
The majority of the remaining Houston-area homes that lost power were back online 16 days after the hurricane hit.
Flooding
Floods can cause damage to both above-ground and underground electrical equipment.
In August of 2017, Hurricane Harvey made landfall about 3 hours south of Houston. In its wake, Houston and Southeast Texas were hit with catastrophic flooding, leaving parts of the metro area underwater.
The floodwaters knocked out power lines, leaving more than 280,000 customers along the Texas coast without electricity.
CenterPoint wasn't able to access hard-hit areas until floodwaters receded and electrical equipment was able to dry out, meaning electricity outages lasting several days.
For CenterPoint Energy customers, restoration efforts began on August 27th, and all customers were back online by September 8th.
3. Confined Accidents
Mother nature aside, other small issues and accidents cause power outages. Some of these can be prevented; others cannot.
Common examples of these kinds of accidents include:
Animals – They may look harmless, but small animals are responsible for power outages every year.
Animals cause outages by:
Creating circuits between overhead wires
Entering electrical substations
Chewing through electrical poles
Common offenders include:
Birds
Raccoons
Squirrels
Beavers
Rats
Mice
Discover the best electricity rates.
Power Wizard finds you the best electricity plan and ensures you won't overpay for electricity again.
Learn More in Under 2 Mins
In 2016 CenterPoint reported animals were responsible for 12% of its outages.
Excavation digging – Underground cables can be hit when digging. It's important to call 8-1-1 at least 48 hours before any gardening or digging project to locate and identify any underground utility lines.
Tree branches – CenterPoint says trees and plants cause 20% of unplanned power outages in Houston (when the cause of the outage is certain). To help prevent these electrical outages, CenterPoint trims more than 1 million trees in Houston each year. If you believe your tree is too close to electrical equipment, you can request tree trimming from CenterPoint foresters.
Vehicles – A car or truck crashing into a utility pole can cause power outages.
4. Over-taxation of the Electrical Grid
During heat waves and other times when power is in unusually high demand, overburdened electric cables, transformers, and other equipment can fail.
Houston can be notoriously hot. A heatwave bringing triple-digit temperatures to southeast Texas in August of 2019 significantly strained electricity supplies.
The Houston Chronicle reported the strain drew the Texas power grid "perilously close to rolling power outages."
Electricity Outage – Houston, TX: How to Prepare and Manage
Between severe weather, auto-crashes, equipment failure, and more, there's not much you can do to prevent an electricity outage. You can, however, do your best to prepare for one.
Preparation
Some electricity outages are planned for maintenance or repairs.
Others happen when you least expect them to.
Read on to learn how to best prepare for an electricity outage by ensuring you:
Keep an electricity outage kit
Sign up for electricity outage notifications for Houston
Keep an Electricity Outage Kit
An electricity outage kit is only helpful if you can find it in case of an outage. Your emergency kit should include:
Batteries
Flashlights
Nonperishable, ready-to-eat food
Bottled drinking water
Battery-powered radio/weather radio
First-aid supplies
Cash
Make sure it is stored in an easily accessible location in case the lights go out.
Discover the best electricity rates.
Power Wizard finds you the best electricity plan and ensures you won't overpay for electricity again.
Learn More in Under 2 Mins
Sign Up for Electricity Outage Notifications for Houston
Assuming you're good about keeping your cell phone charged, it's a great tool for keeping up to date when electricity outages happen.
Make sure to sign up for CenterPoint Energy's Power Alert Service. The service is free and will alert you to power outages in your area.
You can choose to receive:
Voice calls
Texts
E-mails
Or any combination of the three when an outage is reported. The Power Alert Service also sends updates when power is restored.
Visit centerpointenergy.com to sign up for these free alerts.
What to Do in Case of an Electricity Outage in Houston
If electricity DOES go out, you'll want to:
Minimize the potential impact of power restoration in your home
Keep refrigerators and freezers closed
Check on your neighbors
Minimize Potential Impact of Power Restoration in Your Home
When an electrical outage has occurred, you'll need to:
Turn ON one light to indicate when power has been restored
Turn OFF/unplug the remaining lights and all major appliances to protect them from voltage fluctuations or the potential for a blown breaker.
This includes:
Computers
Air conditioner
Televisions
Dishwasher
When power is restored, you'll want to wait a few minutes before turning lights, appliances, and other equipment back on. Then, turn on the lights and your equipment one at a time.
Keep Refrigerators and Freezers Closed
In case of an electricity outage, it is important to avoid opening your refrigerator and freezer.
Your food should remain safe to eat as long as the outage lasts no longer than 4-6 hours.
Following an outage, check refrigerated or frozen food carefully for any signs of spoilage.
Check on Your Neighbors
Once you have:
Ensured your own and your family members' safety
Located your emergency kit
And major unplugged appliances in your home…
Take the time to check on your neighbors. It is especially important to check on those who are elderly and/or disabled.
Discover the best electricity rates.
Power Wizard finds you the best electricity plan and ensures you won't overpay for electricity again.
Learn More in Under 2 Mins
Electricity Outage Safety Tips
When electricity is out in Houston, it's important to:
Avoid downed power lines, regardless of if you think they are active or not. If you see an unattended downed power line, call:

AND

CenterPoint Energy at (713) 207- 2222 or (800) 332-7143

Report any downed trees or debris in streets to Houston 311 (713.837.0311)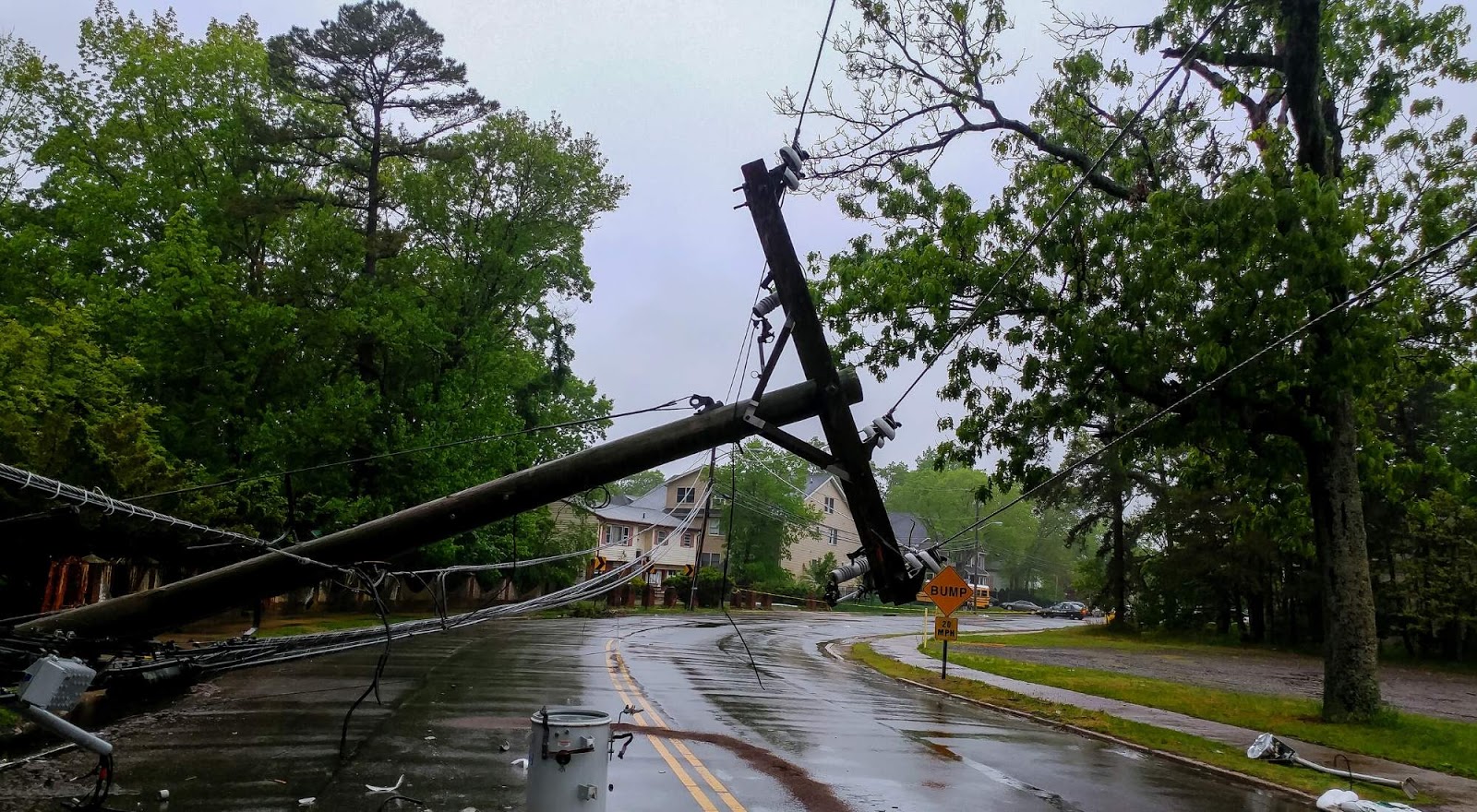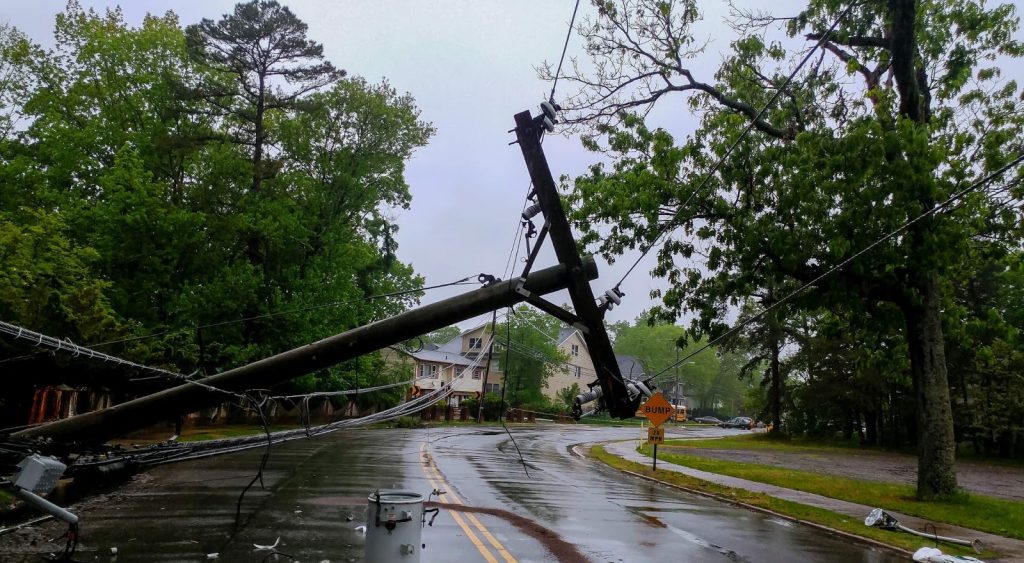 Are You Looking for a New Electricity Plan in Houston, TX?
Because power outages are managed by Transmission and Utility Delivery companies (CenterPoint Energy in the Houston area,) changing electricity providers won't necessarily mean better electric reliability in case of storms, heatwaves, or accidents.
Still, you may be interested in a new electricity plan in Houston.
If so, you'll need to:
Review your contract for penalties and fees associated with switching electricity plans or providers
Research the 160+ plans available in the Houston area

Fixed-rate plans and variable-rate plans

Various contract lengths
Plans offering reduced rates on weekends or certain times of the year
Green and renewable energy options
And much more
Decide on the best plan for you
Begin the process over the phone or online to complete the transfer of services
The Magic of Power Wizard
If all of that seems overwhelming, and it definitely can be, you have another option:
the magic of Power Wizard.
You may be wondering, what's so MAGIC about it?
Power Wizard's unbiased algorithm looks through EVERY available plan in your zip code to determine which plan is best for you and your usage.
Here's how it works:
Head to Power Wizard's Shopping tool
Enter your Houston zip code
Answer a few short questions about your home
Wait less than five minutes
Review the plan that Power Wizard has found for you
From there, Power Wizard takes care of everything, including the sign-up process.
And just like magic, you've got the best possible Houston electricity plan for you.
Let us find you the best plan in seconds and start saving.