Tired of spending hours trying to learn about concepts like retail electric choice?
Worried about whether you're overpaying for your electricity? 
Trying to find a cheaper option?
Power Wizard Has The Answers
Our unbiased algorithm was designed by industry experts to scan the hundreds of available plans to find you the best option in just a few minutes. Why wait? Hassle-free electricity is just one click away. 
Let us find you the best plan in seconds and start saving.
This guide will walk you through everything you need to know about retail electric choice in Texas, why it affects you, and how you can use it to your advantage.
Click on a section to skip directly to it:
What Is Retail Electric Choice?
Retail electric choice is basically a long-winded term for deregulation.
Deregulation of electricity is essentially the unbundling of large, investor-owned utility companies who, historically, control all three aspects of the electricity market:
Generation
Transmission
Distribution
Does the term "deregulation" not ring any bells? We'll break it down for you.
If you're already familiar, don't worry, we promise to keep it brief.
Deregulation in Texas was introduced via the passing of Senate Bill 7 back in 2002.
The bill restructured the electricity market, making it so that large investor-owned utilities (IOUs), who previously predominantly provided electricity service to Texans, were faced with little competition.
Enter Retail Electric Providers (REPs).
Before deregulation, large IOUs held a monopoly in the market, and it led to a bit of chaos, including:
Price-gouging
Duplicate distribution systems
Large blackouts
Now, due to deregulation, the IOUs still generate electricity, but it is then sold to REPs across Texas, who compete for your business and ultimately sell it to you.
Retail choice of electricity is a big win for you as an energy consumer.
It gives you the ability to:
Shop for the best electricity rate in your area
Compare different REPs
Choose a plan based on your specific energy needs
Take advantage of incentivized offers
Switch providers and plans at any time
Most importantly, save money
Deregulation allows Retail Electricity Providers (REPs) to offer various rates, plan types, and different levels of flexibility to consumers like you.
Now, instead of being told who you have to do business with, you have the chance to choose for yourself.
Discover the best electricity rates.
Power Wizard finds you the best electricity plan and ensures you won't overpay for electricity again.
Learn More in Under 2 Mins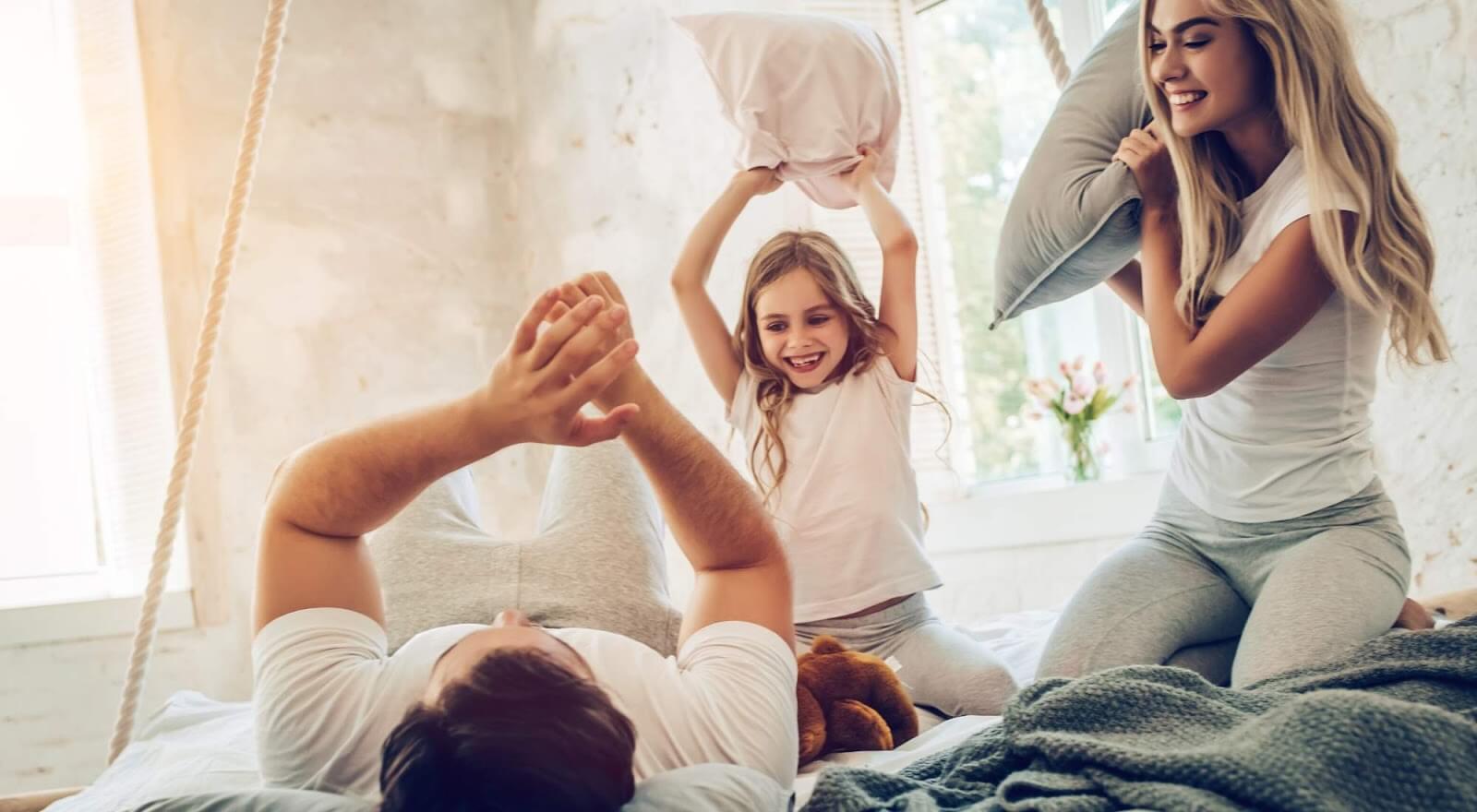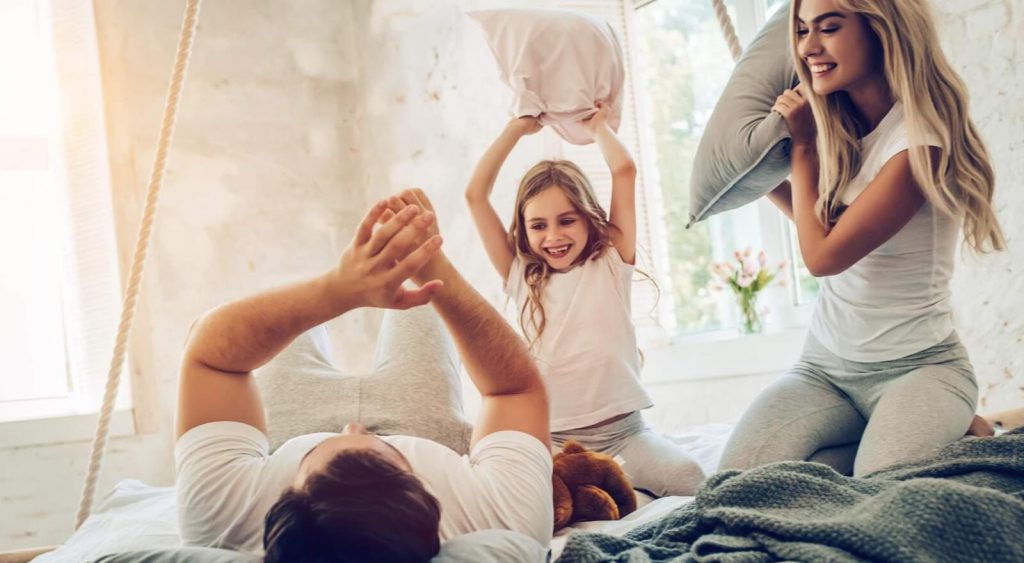 Which States Have Retail Electric Choice?
A number of states in the U.S. are like Texas.
No, not the great barbecue or the palpable state pride, but alike because they, too, are deregulated.
There are a number of other states with retail electric choices. A few others have deregulated natural gas programs, and some have one but not the other.
A handful has what is called "partial choice" or "limited choice."
Even fewer have both deregulated electricity and natural gas markets.
Take a look at the following:
California

Electricity: Yes, but limited
Gas: Yes

Georgia

Electricity: Yes
Gas: Yes, with limitations

Texas
Massachusetts

Electricity: Yes
Gas: Yes

Oregon
Maine, Maryland, and Michigan all have deregulated electricity and natural gas markets.
Minnesota and Mississippi, meanwhile, have no choice in either.
There are currently 17 states and 1 district with a deregulated electricity market.
They are:
California
Connecticut
The District of Columbia
Delaware
Illinois
Massachusetts
Maryland
Maine
Michigan
Montana
New Hampshire
New Jersey
New York
Ohio
Pennsylvania
Rhode Island
Texas
Discover the best electricity rates.
Power Wizard finds you the best electricity plan and ensures you won't overpay for electricity again.
Learn More in Under 2 Mins
Where Does Retail Electric Choice Exist In Texas?
There are six Transmission and Delivery Utility (TDU) companies servicing the areas of Texas that have a retail electric choices (the deregulated markets):
Texas-New Mexico Power Company (TNMP)
Sharyland Utilities
AEP North
AEP Central
Oncor
CenterPoint (Houston and surrounding areas)
Most Texas cities have a retail electric choice, but there are some cities and areas in Texas that do not.
The good thing is, three of the largest cities in Texas are deregulated:
Houston
Dallas
Fort Worth
When lawmakers deregulated electricity in Texas in 2002, it allowed cities such as San Antonio, Austin, San Marcos, and El Paso — as well as areas served by electric cooperatives — to remain regulated markets with a single provider.
It's important to note that the regulated areas of Texas account for only about 25% of the land area of Texas. The remaining 75% of the state is deregulated.
What Retail Electric Choice Means For You
But what does that actually mean for you?
In short, retail electric choice means that you have the freedom to choose which REP you want to provide electricity to your Texas home or business.
But, it also has some other perks.
Deregulation:
Allows you to choose from multiple energy providers based on what rate and plan best fit your unique energy needs
Pretty sweet, right?
Let's take a look at how retail electric choice has affected José and Emily:
José currently lives in Dallas, and Emily lives in Austin. The two recently got engaged and decided José would make the move to Austin.
When José lived in Dallas, he chose a REP that offered a free nights and weekends electricity plan.
This worked well with José's lifestyle since he often spent a lot of time FaceTiming Emily after work and hosting get-togethers when Emily was in town every other weekend.
Recently, they have been researching neighborhoods and different houses in Austin, so José thought he would start looking into his options for their new REP.
After all, that's one of the perks of retail electric choice, right?
Discover the best electricity rates.
Power Wizard finds you the best electricity plan and ensures you won't overpay for electricity again.
Learn More in Under 2 Mins
Unfortunately, not in this case.
Austin isn't a deregulated Texas city, so José and Emily don't have a choice about who they want to provide their electricity.
So, how do deregulated areas work? We'll explain in the next section.
How Do Areas That Don't Have Retail Electric Choice Manage Electricity?
Unfortunately, not all Texas residents are able to benefit from deregulation.
Consumers who live in areas of Texas that are served by investor-owned utilities outside of ERCOT management are not eligible to participate in retail electric choice.
On top of that, municipal and cooperative utility companies (meaning not investor-owned) can opt out of the retail electric choice program in Texas.
Consumers living in these areas don't have the freedom to choose their electric provider.
So what do they do?
Let's look at José and Emily again:
Remember, Austin is a regulated city, meaning José and Emily don't have the option to choose what company they want to buy their electricity from.
Austin Energy has been operating for nearly 125 years.
Because they are a public-owned utility company, they are exempt from deregulation. Austin Energy is the sole electricity provider in the Austin area.
Because there is no electric choice available in Austin, José and Emily and their fellow Austinites must purchase their electricity directly from Austin Energy.
The Austin City Council sets rates and terms and conditions of service.
Rates for all Austin Energy residential electric customers are currently (as of April 2020) set at 7.814 cents/kWh for usage above 1,000 kWh.
Discover the best electricity rates.
Power Wizard finds you the best electricity plan and ensures you won't overpay for electricity again.
Learn More in Under 2 Mins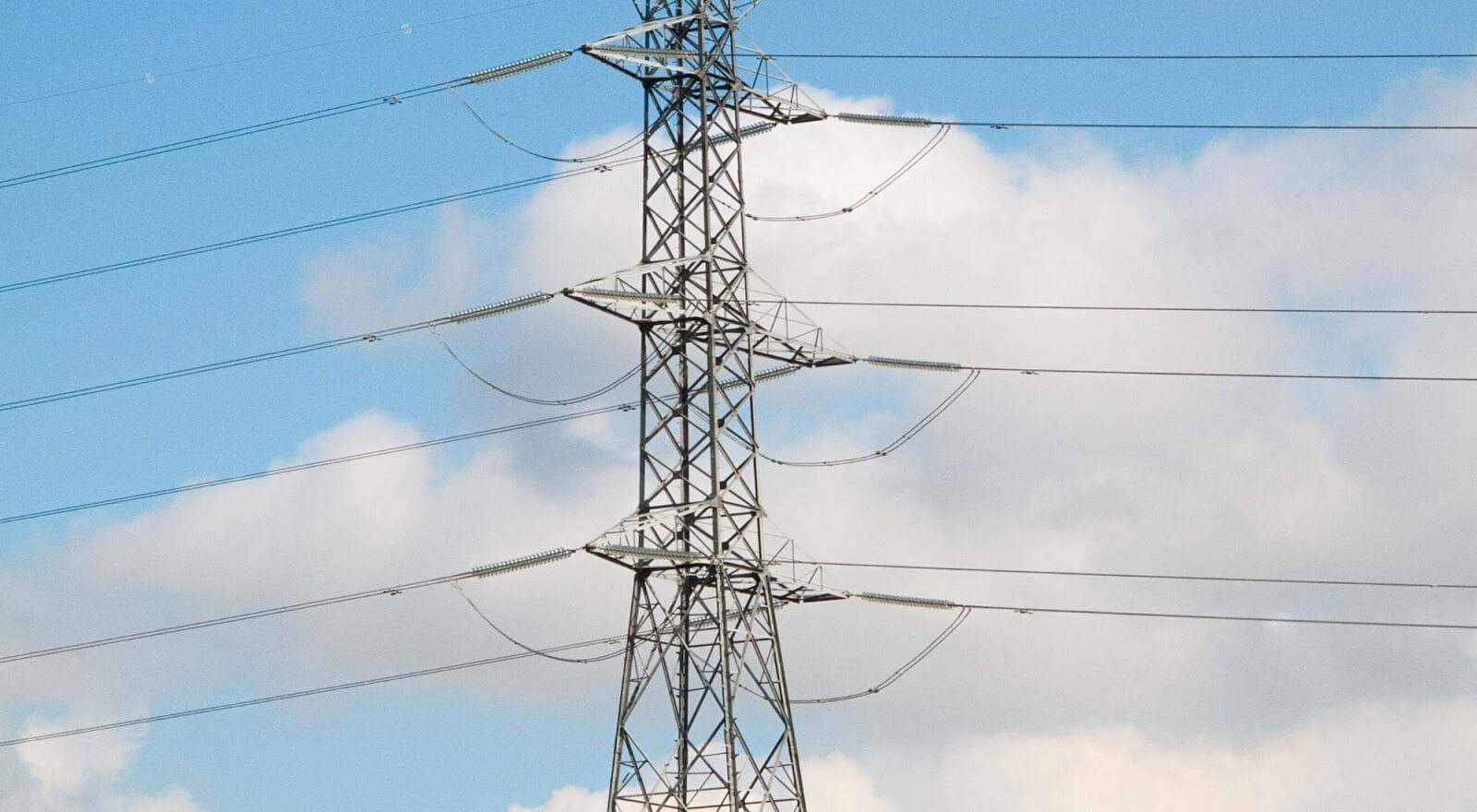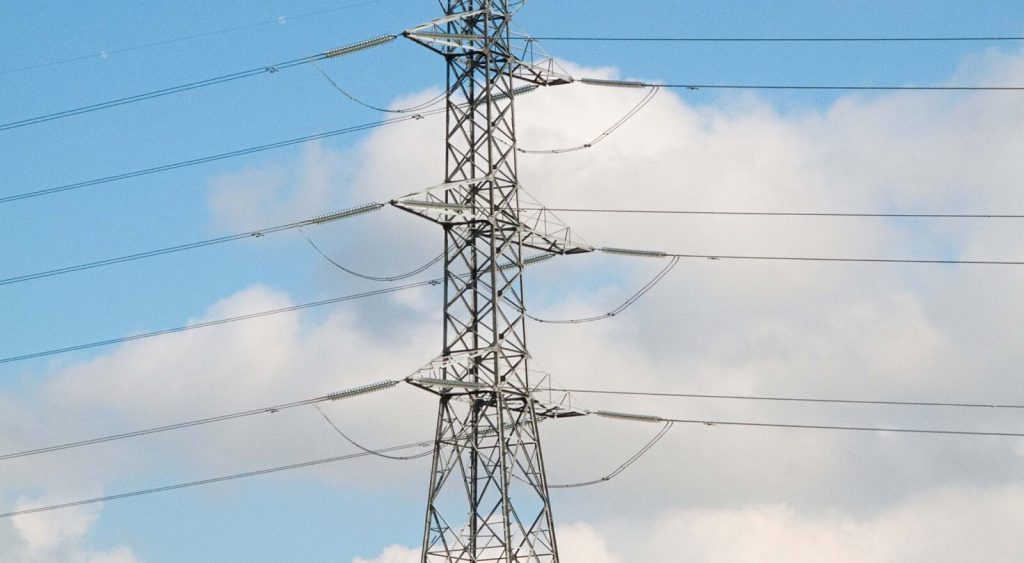 What Is A Retail Electric Provider?
A Retail Electric Provider (REP) sells electric energy to retail customers in the areas of Texas where the sale of electricity is open to retail competition (thanks to retail electric choice).
A REP buys wholesale electricity, delivery service, and related services.
They then price that electricity for customers, and because the electricity market is so competitive, they market that electricity to customers, often using promotional incentives.
You, as the customer, then complete the cycle when you sign up for and buy electricity from the REP.
How Retail Electric Providers Operate
A REP has many responsibilities, including:
Buying electricity at wholesale
Buying delivery service
Paying the charges for transmission and distribution service to the TDU
Serving as the direct contact with the customer for any electric service issues
Billing the customer
And more
Your monthly bill can be broken up into two sections:
The transmission and distribution (T&D) of electricity
And the actual supply of electricity
T&D charges cover the maintenance and upgrading of the poles and wires that bring electricity to your home or business, while the supply portion of your bill covers the actual energy you buy and use.
Depending on where you live in Texas, you may still receive just one bill from your utility or two separate bills, one for T&D from your utility and one for supply from your REP.
Discover the best electricity rates.
Power Wizard finds you the best electricity plan and ensures you won't overpay for electricity again.
Learn More in Under 2 Mins
How Retail Electric Providers Get Electricity
If you live in an area of Texas with a retail electric choice, it means you can get your energy supplied by a REP rather than the utility.
If you take advantage of retail electric choice, your chosen REP, rather than the utility, is responsible for buying electricity from power plants and getting it to your utility.
The utility will handle all other services like distribution and maintenance.
Electric power transmission is the bulk movement of electrical energy from a generating site, such as a power plant, to local utilities.
The interconnected lines that make this happen are called a transmission networks. The transmission lines carry high voltages, which are too dangerous to use in your home.
Once the high voltage electricity reaches the utility, it is converted to a lower, safer voltage to make it okay to use in homes like yours.
The utility transports this lower voltage electricity to homes through distribution lines, which travel shorter distances than transmission lines.
How Retail Electric Providers Sell Electricity to Consumers
REPs often compete for customers by offering:
More choices
Lower prices
Quality customer service
In 2012, a J.D. Power study found that Texas customers in competitive markets are increasingly more satisfied than those who don't have retail electric choices.
Texas Retail Choice: How To Choose the Best Retail Electric Provider
Think about all the times you ask the people closest to you for advice — It doesn't have to be for anything big.
When trying a new restaurant, you may ask, "What are you ordering?"
Or, at the nail salon, you could turn to a friend and say, "What color are you getting?"
Or, at the hardware store, you ask an employee, "What do you think of this product?"
You might be thinking of doing the same when choosing an REP.
To research REPs in your area, you could:
Ask neighbors, friends, and family who they use
Pull out your cell phone and dial up REP after REP after REP
Use third-party websites to search
Check reviews for all the different REPs on social media
You have many choices when you pick which electric company to work with.
And you have almost as many choices when deciding how to choose the best REP in your area.
But here's the secret:
The key to finding the right retail electric provider for you is knowing that "the best" REP (or even plan/rate for that matter) will depend on you and your family's specific circumstances and unique energy needs.
In order to narrow the options down to one electric company, you ultimately have two choices: the hard way or the easy way.
Discover the best electricity rates.
Power Wizard finds you the best electricity plan and ensures you won't overpay for electricity again.
Learn More in Under 2 Mins
Option 1: Use All Of Your Free Time Manually Researching Available Providers
Your time is valuable.
And doing a manual search can quickly take up a lot of your spare time.
Chances are, you'll find yourself frustrated, exhausted, and confused.
If you're trying to find the "best" REP manually, be prepared to:
Spend hours looking up rates
Make a complete list of all the available REPs and plans
Compare all of the different plans (there will be a lot)
Start from the beginning if you can't get this done quickly because the rates can change every 15 minutes.
Compile A Complete List Of Electricity Plans Offered By The REPs In Your Area
Got your coffee by your side?
Start by Googling all of the available REPs in your area. There could be tens of different options available (thanks, retail electric choice).
To find and compile a list of all of the plans they each offer, you can:
Call each of them individually and be prepared to take quick, copious notes
Go directly to their website and write down all the plans keeping in mind each of their contract lengths, kWh rates, any perks, fees, or minimum or maximum usage stipulations.
Determine Your Electricity Needs
This might be the most important part of your search.
It will help you narrow down and ultimately decide which REP and plan best fits your unique energy needs.
In order to truly find the REP that will save you, your family or your business money in the long run, you'll need to keep these factors in mind:
The size of your home
The age of your home
The style of your home
How much time you spend at home
How many people you live with
What kind of appliances you have in your home
And much more
You need to look at the specific ways you and your family or business use electricity to choose the type of plan that will meet your needs.
Compare Each and Every Plan Available To Match To Your Electricity Needs
Once you have determined your unique answers to the factors above, you are prepared to compare every single plan available to you.
But how?
Unless you enlist your whole family to help compare every aspect of a plan (i.e. your rate per kWh, contract length, any bonuses that come with the plans, fees, and more), you are likely not going to be able to settle on the right plan before the rates change again.
And are you sure that picking a REP and plan is something you want to just take a guess on?
Discover the best electricity rates.
Power Wizard finds you the best electricity plan and ensures you won't overpay for electricity again.
Learn More in Under 2 Mins
The type of plan you choose will affect:
Your rate per kWh
Any deposit you may owe
Your contract terms
Any additional fees you may have to pay
Seems like a pretty big decision.
Pick A Plan, Enroll, and Monitor The Market For The Rest Of Your Life
Let's say you do choose a plan.
Chances are, it's probably not the best for you simply because there are so many factors to consider that it is not humanly possible.
Unless you plan to designate one Saturday every month for electricity research, this option just isn't sustainable.
Having a retail electric choice is a great thing for you as a consumer.
Don't let the manual research ruin that for you.
Let us free up your Saturdays.
Option 2: Save Time (and A Headache) and Find The Best Plan For You With Unbiased Technology
The manual way to search for, find, and sign up with a REP is time-consuming.
It's confusing, annoying, and downright frustrating and exhausting.
Feeling overwhelmed? We don't blame you.
When you're ready to put away your extensive list and pull out a celebratory cocktail (because the work is done), let us introduce you to Power Wizard's Shopping Tool.
All you have to do is enter:
Your zip-code
The size of your home
A few other relevant pieces of information
Power Wizard's Shopping Tool will compare all of the plans available in your area and give you the best overall option.
The best part? It takes less than five minutes.
It doesn't even stop there.
Being a Power Wizard member means that not only will we find a great plan for you, but we'll also:
Manage the entire enrollment process
Take care of your switch from one REP to another
Continually monitor your usage and the market
Let you know if a better plan that saves you money becomes available and help you switch again
Discover the best electricity rates.
Power Wizard finds you the best electricity plan and ensures you won't overpay for electricity again.
Learn More in Under 2 Mins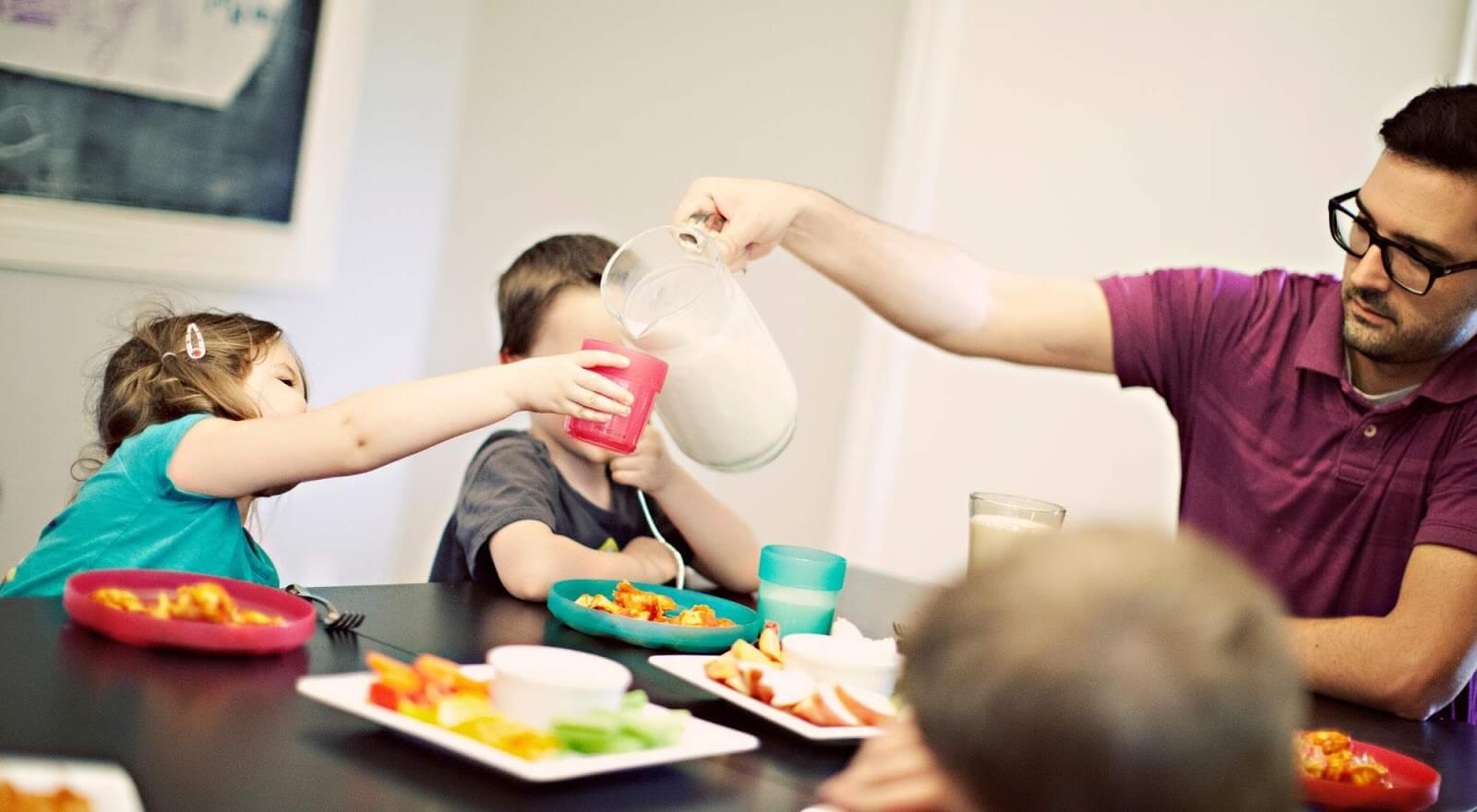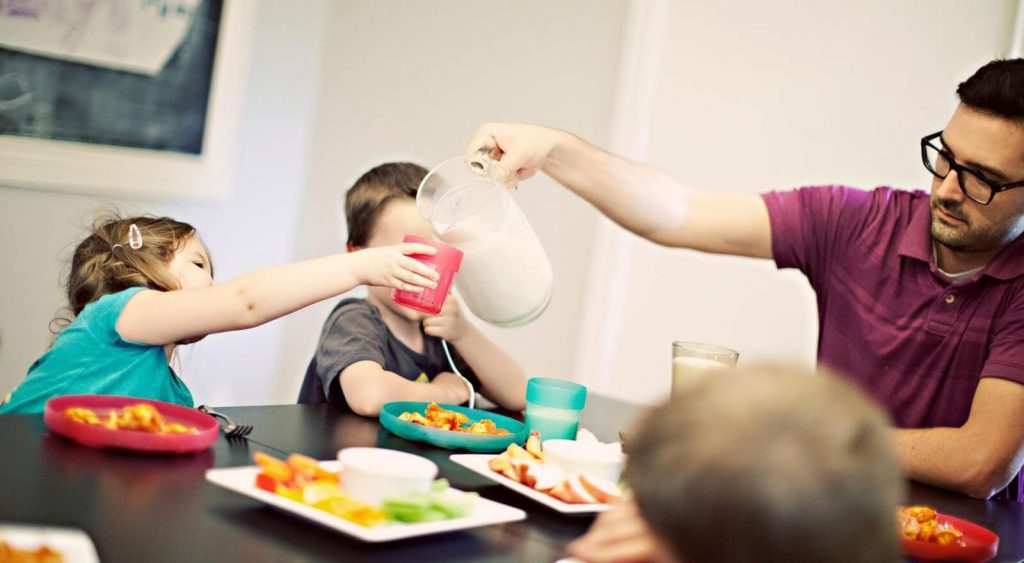 How To Change Electric Companies In Texas
You'll need to:
See what the penalty is for switching
Check and see if you are in a contract with your current provider
A lot of the time, after your initial contract is up, electricity providers will automatically switch customers over to a month-to-month plan.
If the penalty is only $25, it might be in your best interest to switch plans if you anticipate saving $10 per month.
Now, you can use your retail electric choice and start to shop around for another plan and rate.
But if you think the process of changing electric companies in Texas is any easier than researching for and signing up for one, you'd be sorely mistaken.
The good news is that Power Wizard continues to do all the work for you.
Power Wizard uses its unbiased algorithm to monitor your electricity usage and all of the electricity plans that are on or that come onto the market 24 hours a day.
If your electricity usage changes, or if a better plan comes on the market that better fits your needs, Power Wizard lets you know and helps you switch plans.
Power Wizard ensures that you always have the plan that best fits your energy needs.
Complete List of Cities in Texas with Retail Electric Choice
Abilene
Devine
Lacy Lakeview
Richmond
Addison
Diboll
Ladonia
Rio Grande City
Alamo
Dickens
Laguna Park
Rio Hondo
Albany
Dickinson
Lajitas
Riviera
Aledo
Dilley
Lake Jackson
Riviera Beach
Alice
Donna
Lake Whitney
Roanoke
Allen
Dublin
Lake Worth
Robert Lee
Alpine
Dumas
Lamesa
Rockdale
Alvarado
Duncanville
Lancaster
Rockport
Alvin
Eagle Lake
Laredo
Rocksprings
Alvord
Eagle Pass
League City
Rockwall
Andrews
Early
Leakey
Roma
Angleton
Eastland
Leona
Rosenberg
Anson
Eden
Lewisville
Rotan
Aransas Pass
Edgewood
Lindale
Round Rock
Archer City
Edinburg
Liverpool
Round Top
Argyle
Edna
Log Cabin
Rowlett
Arlington
Edom
Los Fresnos
Royse City
Arroyo City
Egypt
Lufkin
Ruidosa
Aspermont
El Campo
Lytle
Rule
Athens
Eldorado
Mabank
Sabinal
Atlanta
Electra
Magnolia
Saginaw
Aubrey
Elgin
Malakoff
Saint Jo
Austwell
Ennis
Malone
Salado
Azle
Escobares
Manor
San Angelo
Bacliff
Etoile
Mansfield
San Benito
Baird
Euless
Marfa
San Juan
Balch Springs
Eustace
Mathis
San Leon
Ballinger
Falcon Heights
Mc Allen
Sandia
Balmorhea
Falfurrias
Mc Gregor
Santa Anna
Barksdale
Farmers Branch
Mc Kinney
Sargent
Bay City
Flint
Memphis
Seabrook
Baytown
Flo
Menard
Seadrift
Bedford
Forest Hill
Mercedes
Seagoville
Beeville
Forney
Merkel
Sealy
Bellaire
Fort Davis
Mesquite
Seguin
Bellmead
Fort Stockton
Midland
Shamrock
Belton
Fort Worth
Midlothian
Sheffield
Benbrook
Freeport
Milano
Sherman
Big Lake
Freer
Milford
Sinton
Big Spring
Frisco
Mineral Wells
Snyder
Bishop
Fulton
Mission
Sonora
Blooming Grove
Gainesville
Monahans
South Houston
Bonham
Galena Park
Muenster
South Padre Island
Booker
Galveston
Munday
Spearman
Brackettville
Gatesville
Nacogdoches
Spring
Brazoria
George West
Nassau Bay
Springtown
Breckenridge
Goliad
Neches
Spur
Bronte
Graford
Nocona
Stafford
Brookshire
Graham
North Richland Hills
Stamford
Brownwood
Granbury
Northlake
Stephenville
Buffalo
Grand Prairie
Odem
Sugar Land
Burkburnett
Grandview
Odessa
Sulphur Springs
Burleson
Grapevine
Olney
Surfside Beach
Cameron
Gun Barrel City
Orange Grove
Sweetwater
Canton
Hallettsville
Ozona
Synder
Carrizo Springs
Haltom City
Paducah
Taft
Carrollton
Hamilton
Paint Rock
Taylor
Cedar Hill
Hamlin
Palacios
Temple
Cedar Park
Harker Heights
Palestine
Terlingua
Centerville
Harlingen
Palmer
Terrell
Channelview
Haskell
Palmview
Texas City
Childress
Hebbronville
Paris
The Colony
Christoval
Henrietta
Pasadena
Three Rivers
Cisco
Hidalgo
Pearland
Throckmorton
Clarendon
Hillsboro
Pearsall
Tivoli
Clarksville
Hitchcock
Pecos
Tomball
Cleburne
Houston
Penitas
Tuleta
Clifton
Hubbard
Perryton
Tyler
Clute
Hudson
Pharr
Uvalde
Clyde
Humble
Pilot Point
Van
Collinsville
Huntington
Plano
Van Alstyne
Colorado City
Hurst
Pleasanton
Vernon
Columbus
Hutchins
Port Aransas
Victoria
Comanche
Ingleside
Port Isabel
Waco
Commerce
Iraan
Port Lavaca
Waxahachie
Comstock
Irving
Port Mansfield
Webster
Cooper
Italy
Port O Connor
Wellington
Coppell
Jacksboro
Portland
Weslaco
Copperas Cove
Jersey Village
Pottsboro
West Columbia
Corpus Christi
Jewett
Praire View
West Tawakoni
Corsicana
Johnson City
Premont
Westlake
Cotulla
Jourdanton
Presidio
Wharton
Crane
Junction
Quanah
White Settlement
Crockett
Karnes City
Quinlan
Whitewright
Crosby
Katy
Quintana
Whitney
Cross Plains
Kaufman
Rachel
Wichita Falls
Crossroads
Keene
Rainbow
Wills Point
Crowell
Keller
Rancho Viejo
Wimberley
Crystal City
Kemah
Ranger
Winters
Cypress
Kenedy
Rankin
Wolfe City
Dallas
Kermit
Raymondville
Woodway
De Leon
Killeen
Red Oak
Yantis
De Soto
Kingsville
Refugio
Yorktown
Decatur
Knox City
Reklaw
Zapata
Deer Park
La Feria
Richardson
Zavalla
Del Rio
La Marque
Richland
Denison
La Porte
Richland Hills
Let us find you the best plan in seconds and start saving.