Electricity is an essential part of modern life, and Texans know this better than anyone. Texans rely on electricity in Texas to power their homes and run businesses. But most importantly, cool off during the hot summer months. The Lone Star State is home to many of the nation's largest energy companies, as well as innovative renewable energy initiatives.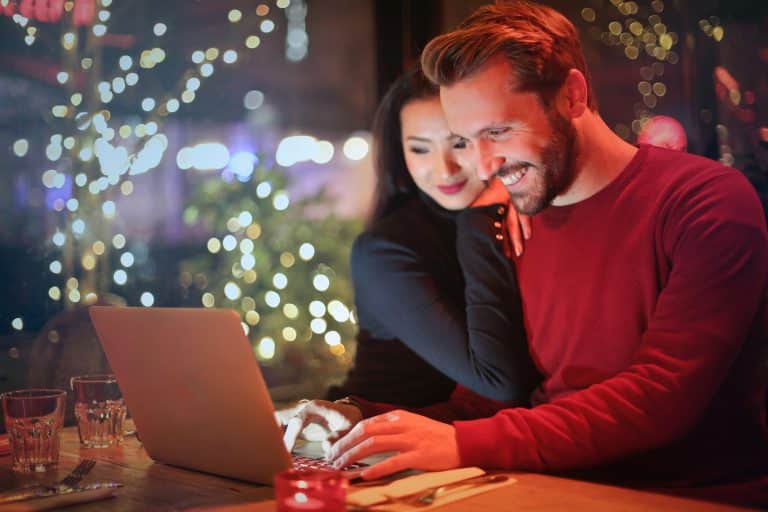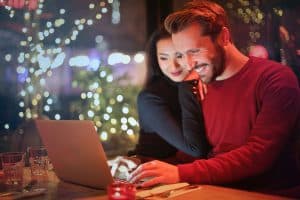 As a major energy-producing state, the Lone Star State provides electricity to many consumers. Understanding how the electricity market works in Texas can help you make smart decisions about your energy usage to help you save money.
Let us find you the best plan in seconds and start saving.
Table of Contents
What's different about the electricity market in Texas?
The electricity market in Texas is unique! The state is the only one in the U.S. that has an electricity market that operates on an independent grid system. It's known as the Electric Reliability Council of Texas (ERCOT). This means that because of ERCOT, Texas does not operate under the same rules and regulations as other states' grids. This makes it stand out from the rest of the country. ERCOT is not subject to federal oversight or regulation like other states' electric markets are. Instead, ERCOT is regulated by the Texas state government.
Consumers in Texas can choose their retail electric provider (REP), giving them more control over their energy rate. Not all of the Lone Star State is deregulated, but approximately 85% is given the freedom to choose.
Texas has many REPs to choose from
Texas has numerous retail electric providers (REPs), many of which offer special deals to new customers. This encourages customers to be proactive about their energy choices, like using renewable energy. This helps foster competition amongst providers and leads to even lower prices across the board. With more than 130 REPs to choose from, the competition among REPs is rampant. It has led to companies using enticing gifts or rewards up front that may not be as they seem. But REPs aren't going to tell you that. It's important to be able to understand the type of plan you are signing up for. Or, let someone else do it for you that understands the industry so you aren't taken advantage of. That's where Power Wizard, a group of industry experts, comes in. They seek out the best plan for you without the gimmicks and hidden fees.
Let us find you the best plan in seconds and start saving.
Overall, Texas's electricity market stands out from most of the rest of the country. This is due to its independent nature (ERCOT), sophisticated market-based pricing system and numerous retailers who offer fixed-rate plans. This creates an environment where Texans can get some of the best prices on their electricity. But still do their part in supporting clean power sources throughout the Lone Star State. With many REPs in the market and many plans available at any given moment, how do you know which is the right plan for you? It takes hours to sift through REPs and these plans. And without looking at the fine print you could end up being surprised with a hefty bill. Power Wizard searches plans for you, gets you enrolled, and even monitors when your contract date is coming.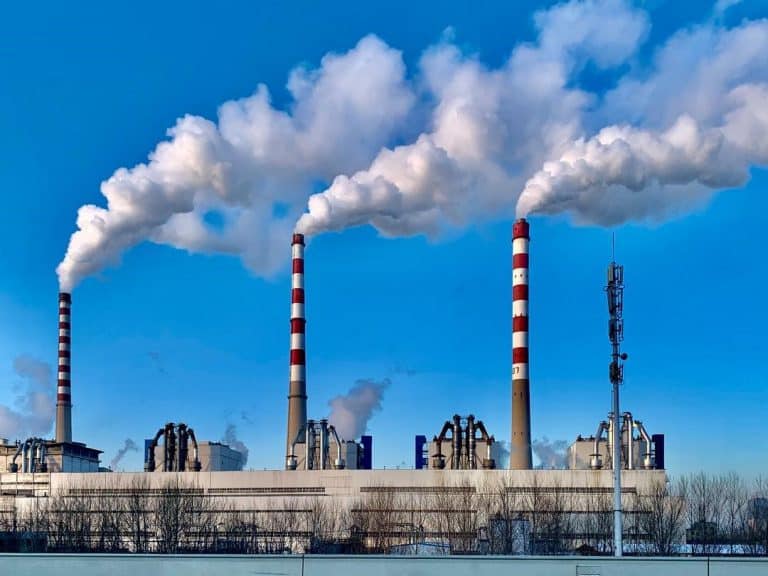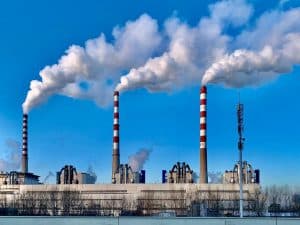 Deregulation: What is it?
The deregulated electricity market (also called deregulation) in Texas is a model of energy delivery. The state has allowed certain companies to operate as competitive energy service providers (REPs). This means that customers in areas where deregulated electricity is available can choose their retail electric provider (REP). Texas electricity deregulation began in 2002. That's when the Texas Legislature passed legislation allowing for competitive retail electric providers (REPs) to enter the market. This Texas electricity deregulation model was designed to provide Texans with more competitive options in terms of pricing, demand response programs, renewable energy, and other services.
While ERCOT manages the grid and is responsible for maintaining reliability to ensure adequate generation is available, generation isn't done by ERCOT. It's done by independent generators and sold on a wholesale market to REPs. There are five Transmission and Distribution Utilities in Texas. They are responsible for maintaining transmission lines and delivery from the grid to the consumer. You may have noticed a TDU deliver charge on your electricity bill. Every consumer is charged for this for upkeep of power lines, poles, and meters.
Brokers
Texas electricity deregulation and deregulated markets have created a new class of participants called "brokers". They act as intermediaries between electricity providers and residential or business consumers. Brokers may typically get their own set of specific plans to sell to consumers directly from REPs. But beware, these prices may be slightly higher than what you may find so that electricity providers can give them a commission. This is not always the case, and sometimes brokers get an upfront commission per sale. But it depends on the deal they've made with the REPs.
There are also shopping sites in Texas, like Power to Choose (powertochoose.com), that allow Texans to shop hundreds of plans all in one place. PowerToChoose is run by the Public Utility Commission of Texas (PUCT) and provides resources to shop plans in the market. On PowerToChoose, you can search by zip code, price, contract length, and you can even see details on the provider's customer satisfaction rating and complaint history.
Deregulation of the Texas electricity market has resulted in increased competition. It's important to know what you're looking for before signing contracts.
What are my options for comparing electric rates in Texas? What is PowerToChoose?
When it comes to comparing electric rates in Texas, there are several different options available. First, you can use the Public Utility Commission of Texas (PUCT) website, PowerToChoose, to compare electricity rates from providers in your area. You can aslo see any other offers and promotions available. PowerToChoose is a comprehensive comparison tool, and it is regularly updated with new offers and updates from providers. With Power to Choose (powertochoose.com), it's easy to search by price, and rank the plans by cheapest rate. But REPs are getting creative with their rate structure to be able to show up on the first page.
For example, the REP may post a nine-cent rate on PowerToChoose. But you may not realize you have to use over one thousand kilowatt hours (kWh) to be able to get that rate. If you fall short of that target, even by a small amount, you will not receive the promoted nine-cent rate. Instead, you'll end up paying a significantly higher rate. It's all in the fine print, but if you're only doing this every year or so, or you're just moving to Texas, you can easily fall for these traps. Power Wizard is here to take the hassle out of buying electricity. We don't receive any commission from the REPs we sign our customers up for.
Let us find you the best plan in seconds and start saving.
Speak to your REP
Another option for comparing electric rates in Texas is to speak directly to a retail provider. Ask them about their current offers and promotions. Retail energy providers have customer service departments that are more than happy to discuss their current rates. And answer any further questions you may have. You can also speak with energy brokers who can help you find the best deals to suit your needs.
When considering which provider offers the best rate for your particular situation, it's important to look at more than just the rate per kWh. It's also important to take into account any hidden fees or surcharges. Certain providers may apply them if you don't meet a certain usage. Also check the fine print for any discounts or added value gift cards they offer when signing up or renewing a plan. If you're looking for renewable energy sources such as wind or solar power, then be sure to check whether a particular provider offers these options too.
Overall, when comparing electric rates in Texas there are many options available. You can pay a concierge service to put in the time and effort to research each provider's plans and offerings. Or you can do that yourself. Sites like Power Wizard sometimes can get deals with a provider that the everyday consumer may not see. They may be able to sign up large quantities of customers on the same plan with the same provider. And in turn, the provider gives them a low rate. Whether it's direct contact with customer service representatives or utilizing online comparison tools – there is a way that Texans can make sure they get the best deal possible when deciding which retail energy provider they want to go with! That's where Power Wizard comes in, ready to help you find the best plan for your home.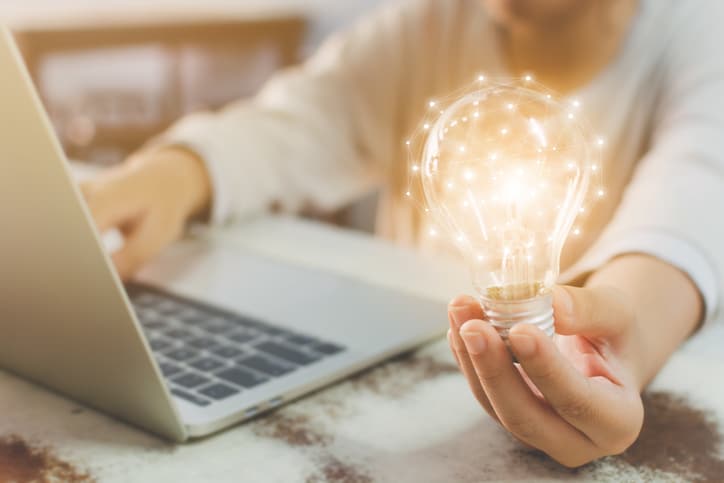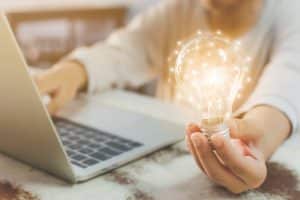 How can I be sure I'm getting the best deal on electricity for my home?
To get the best deal on electricity for your home in Texas, it's important to do some research and compare different electricity plans. There are many different ways to save money on electricity. Including changing providers, selecting a plan with lower rates, and even calling your current provider and asking them what they have available. They will sign you up for another contract, extending the time you are required to commit to the provider, but this can often get you a new lower-rate plan.
When comparing electricity plans, one of the most important things to consider is the rate per kilowatt-hour (kWh). This rate will vary greatly depending on the provider. So it's important to compare several providers and read reviews before choosing one. Other factors that can affect cost include discounts, monthly fees, and whether there are any incentives for signing up with a particular provider.
It is also helpful to think about how much energy you typically use each month. Most electricity providers in Texas offer plans with two distinct rates – fixed or variable. Meaning that you can get a plan where the rate per kWh stays the same or "fixed" for the entire contract. Or a "variable" plan where the rate will fluctuate depending on the current market going rate.
Sites like Griddy offered customers to pay variable rates and see what the rate was in real-time in a custom app. If the market rate was skyrocketing, they could try to conserve usage at home and beat the system, but who has time for that? What sounded like savings, ended with customers with massive electricity bills they were unable to pay. This happened because of Winter Storm Uri and consequently, Griddy no longer exists.  Fixed rates give you peace of mind, knowing exactly what your rate is now and will be for the life of the contract.
Let us find you the best plan in seconds and start saving.
Ask questions and do some research
Don't be afraid to ask questions of potential providers to make sure you understand exactly what their plans entail. Ask about any early termination fees or hidden charges before committing to anything long-term. A great question you could ask might be; what will my rate be at 500 kWh, 1,000 kWh, and 1,500 kWh? If the rates are vastly different, that's a sign that something needs to be researched further. You may get a discount but ONLY if you use over 1,000 kWh. What is considered nighttime in free nights and weekend plans?
Plans that mention free nights and weekends sound appealing. Until you realize the "night" time is when all the lights are off and you're using the least air conditioning because the sun is down.  It's also worth doing some general research about consumer rights related to electricity bills in Texas. This way you can make sure that any contracts or agreements comply with state laws. By taking these steps before making a decision, you should be able to find an electricity plan that offers both good value and peace of mind in terms of understanding what exactly is included within it.
Should I switch to a different provider if my current one isn't offering the best deal?
We can explain how to switch electricity providers in Texas. Switching electricity providers can often be a great way to save money. Especially in the state of Texas where you have the option to pick from many different companies and plans. In general, if you're current provider isn't offering the best deal for your situation, then it may make sense to consider switching providers. With so many electricity providers out there, it's worth your time to shop around and compare prices. The market fluctuates daily and you don't know what you could be saving.
Within months, the market can change drastically and that's why it's important to constantly monitor rates. If there is a lower rate than what you currently have, it's worth it to see if that rate would save you if you switch to it. Just make sure the savings outweigh any early termination fee. Also, ask your current provider if they have a better rate you can switch to. Take a look at the plans your provider is offering and see if you can get on to a new contract with the better rate plan, the REP may not want to lose a customer! But if you don't want to go through the hassle, that's what Power Wizard is for. We can do all the work for you, finding you the best plan for your home, enrolling you, and constantly monitoring the market for better rates.
Look at the cost per kWh closely
When looking at potential new electricity providers, you should focus on factors like the cost per kilowatt-hour (kWh), any additional fees or charges, and any incentives. Consider that some companies charge a flat rate for each kWh used, while others may have higher rates during certain times of the day or offer tiered rates that vary based on usage levels. Additionally, some providers will offer promotional deals that are only available for a limited time. As such, you'll want to compare offers and make sure all charges are clear before committing.
Another factor to consider when switching electricity providers is whether they use renewable energy sources like wind or solar power – something that's becoming increasingly more important as businesses and consumers work towards reducing their carbon footprint. If renewable energy is something important to you, be sure to look into which companies offer these types of plans. Some service areas even require utilities to offer a certain amount of renewable energy options in their portfolio so be sure to double-check local regulations as well. Renewable energy is an excellent option to help you reduce your carbon footprint as well.
How to compare electricity providers' rates and fees
What is an Electronic Facts Label (EFL)?
An Electronic Facts Label (EFL) is an online and physical document designed to provide Texans with a comprehensive set of facts and figures about their electricity plans. Developed by the Public Utility Commission of Texas (PUCT), the EFL gives customers easy access to important information like electric rates, plan fees, and contract details before they sign up with a retail electric provider. With the EFL's easy-to-understand format, Texans can compare different electric plans side-by-side and make sure they're selecting the best one for their household's needs.
The EFL includes detailed information about each electricity plan, including contract terms, rate options, additional fees, and more. Customers can review this information in the EFL on their own or contact their electric provider directly if they have questions. The EFL makes it easier for customers to understand which type of plan they're selecting so that they can make an informed decision.
Let us find you the best plan in seconds and start saving.
The EFL also explains additional charges that may be associated with certain electricity plans like cancellation fees or early termination fees. This allows customers to anticipate what those costs may look like over time if they choose to leave their current plan before the end of their contract. Some ETFs or early termination fees are not as simple as they look. Some providers have a flat fee plus a certain amount per month of what was left in your contract. Make sure you have a good understanding of the payments you'll be on the hook for before breaking your contract.
How to understand the EFL
Understanding an Electronic Facts Label (EFL) for electricity plans in Texas can seem intimidating and complex but breaking it down section by section helps make the process easier. The Texas EFL comprises four main sections: Electricity Price, Other Key Terms and Questions, Disclosure Chart, and Information.
Electricity Price provides an overview of the cost associated with the electricity plan in question. This includes a price per kWh as well as other fees that may be applied on top of the base rate, such as delivery fees and energy charges. It also covers information about various discounts that might be available. For example, a discount for using autopay or a fixed credit off your total bill each month when you reach certain energy usage requirements. These are included in what you will see as your average price per kWh. This explains why your rate may go down, the more electricity that you use. If you're on a fixed-rate plan, you can expect your contract rates to stay the same until the contract expires.
The Disclosure Chart section outlines all of the details regarding the given electricity plan, such as its length and type (fixed-rate versus variable). It also outlines when changes can be made to this particular plan.
The final part of the EFL is the Information Section which contains important information about how to contact your service provider in case you have questions or need help with your plan.
Overall, understanding an Electronic Facts Label (EFL) for electricity plans in Texas can seem daunting at first glance but becomes much more manageable when broken down into smaller parts.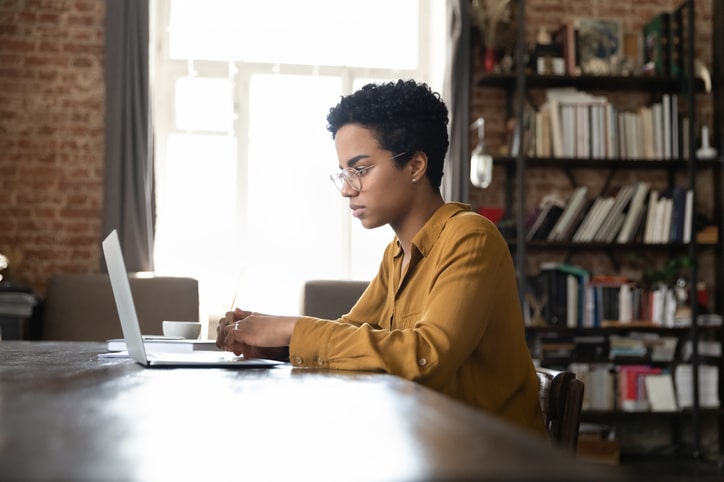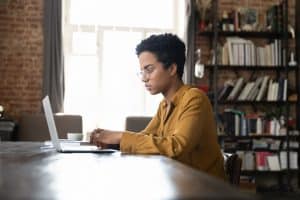 What is the rate per kWh?
In the state of Texas, the rate per kilowatt-hour (kWh) for electricity plans is largely determined by the type of plan and provider.
The rate for various plans in Texas depends on several factors. These include wholesale prices, market forces, customer usage patterns, and the season. For example, during summer months air conditioning usage is higher. So plans are typically much more expensive if you're shopping for a new plan. Any contracts that include summer months will often be more expensive than say a six-month plan that runs from October to March.
How much is the delivery fee and what is it for?
A TDU (Transmission and Distribution Utility), also known as a TDSP (Transmission and Distribution Service Provider) like Centerpoint and Oncor, is a utility company.  Utility companies charge a delivery fee that consumers in Texas will see on their monthly bill simply passed through from the utility. This fee is used to help cover the costs associated with delivering electricity from generation sources to homes and businesses. It will be shown as a monthly fixed rate plus an additional rate per kWh. It varies in the way it's charged per provider. The fee covers the costs of maintaining the electrical grid, such as poles, wires, meters, and other equipment. Furthermore, it covers expenses for customer services, meter reading and maintenance, safety inspections, and keeping records. These charges are mandatory and not something that is chosen. It's based on the TDU serving the area where you reside.
The TDU delivery fee is set by the PUCT and updated twice per year. Retail electricity providers are not allowed to charge any kind of markup for delivery chargers.
What are the Terms of Service (TOS)?
Terms of Service (TOS) for an electricity plan in Texas entail several key points that both the provider and customer must abide by. This is a legal contract after all, and important to understand before signing.
The TOS for an electricity plan in Texas outlines the costs associated with the service. It also outlines any applicable fees you may see on your plan along with a breakdown of how these affect your rate. It explains ways to pay, fees associated when there is a failure to pay and how long you will have electricity before losing power.
Let us find you the best plan in seconds and start saving.
In addition to the costs and payment options mentioned, customers must also be aware of their rights when it comes to switching energy providers or plans within Texas. If they decide they would like to switch providers or plans, it's important to know when is the right time and if there are any costs associated. REPs are legally obligated to give consumers multiple notices of Contract Expiration. As a customer, you have the right to switch providers up to two weeks before your contract end date. When moving, you have the option to either break your contract without penalty or transfer your services to your new residence if you've already got a great plan. When signed up with Power Wizard, we do this for you! No need to call your current provider, because we'll handle it on your behalf.
How do I check for hidden fees?
Finding hidden fees in electricity plan contracts can be a daunting task. Especially in Texas where electricity prices can vary significantly between providers. To use an analogy, it's like trying to find a needle in a haystack. The fees may be tiny and hard to see among the wide variety of offers available. With that said, there are steps you can take to detect if any sneaky fees are buried deep within the contract.
Read it through
First, make sure you read through the entire contract carefully. Many fine print details are often tucked away at the end of contracts. So, don't skim over anything as that may cause you to miss important information. Look out for language such as "additional charges" or "service fee" which might indicate unexpected costs. Some providers offer discounts if you reach over certain amounts of usage, so it's crucial to know your history of kWh per month. If there is something unclear or fuzzy about a specific term, don't be afraid to contact customer service. Ask questions until all your doubts are cleared up.
Compare offers
Second, compare different offers side by side before signing up with an electric company. Don't forget to pay attention to the rate type too. Some companies offer variable rates which means your monthly bill could fluctuate depending on changes in market prices. While others offer fixed rates that remain constant throughout your agreement. While comparing offers, focus on features such as length of the contract term, cancellation penalties, and estimated usage.  These could all have an impact on your total costs down the road. Offers such as free nights and weekends often don't start until 9 pm at night. That's when families are tucked in bed or weekends when less time is spent at home. These plans will have a higher rate during the day when Texas is at peak demand, encouraging customers to decrease usage.
Check reviews
Third, check for reviews online from customers who have used various electricity plans in Texas before making any decisions. It may reveal certain hidden fees that other customers have experienced. Or complaints about customer service which could indicate potentially poor-quality services or bad practices by energy companies.
Trust your instincts
Finally, trust your instincts if something feels off about an offer even if it looks good on paper. There might be something lurking beneath the surface waiting to surprise you when it's too late! For extra peace of mind, consult with a professional such as an energy advisor. They have experience dealing with electricity plans in Texas and can provide expert advice. Such as finding any potential pitfalls related to hidden fees and more complex terms included in a contract. Power Wizard offers plans to do the work for you and take the hassle and guesswork out of shopping for electricity. Not only when your contract is coming up for renewal or expiring but year-round by looking at your ETF (Early Termination Fee) and the current market rate to see if switching is the best plan of action for you.
Let us find you the best plan in seconds and start saving.
Does electricity usage matter? Where do I find my home's electricity usage?
When it comes to finding the best electricity plan in Texas, understanding electricity usage in your home is an important part of the equation. Knowing how much energy you use can help you make informed decisions. Especially about choosing the right plan and provider for your needs.
A good starting point is to take a look at your past electricity bills. Those can help give you insight into how much energy you typically consume on an ongoing basis. It's also a wise idea to keep track of any major changes in your household's habits or appliances. These could lead to large increases or decreases in demand and usage. If there are new electronics, appliances, or family members moving into the home, those all need to be accounted for. This is so that you don't find yourself stuck with a plan that isn't suitable for your needs.
Additionally, it's worth taking some time to investigate various plans or providers throughout your area before making a final decision. Every provider may have different rates and terms associated with their plans. So doing some comparison shopping will help you find one that fits both your budget and energy needs. Don't forget to check the duration of your contract. Sometimes you may find a low rate, but it only lasts for three months. Then you're back in the market right before summer when rates are higher.
Long-term plans
You could also find a twenty-four or 36-month plan and you're stuck with that rate or the penalty of an ETF if you leave early when rates are dropping. On the flip side, you could also find a great rate on a long-term plan as long as you're in it for the long haul. Friendly reminder, if you're moving out of your service address, you can break your contract with no penalty or transfer your service if you don't find something better. Apartment dwellers should take advantage of this if moving often.
Finally, once you have chosen a plan and provider, it's important to be proactive about maintaining your electricity usage levels. Keeping up-to-date on current market trends means that if better options become available suddenly, you can take advantage of them quickly without missing out on potential savings opportunities. You can weigh your options by signing up with a new retail electricity provider and paying your ETF. Or stick out the length of your contract. If market rates have a significant enough drop, you may save more than the cost of an ETF in just a few months by making the jump.
Texas Electricity Prices
Texas electricity prices have been steadily increasing over the past few years. Especially as the demand for energy from Texas' growing population and industrial base has risen. The cost of supplying electricity to Texans has also been rising with the addition of more electrical infrastructure and equipment needed to keep up with the increasing demand.
To help reduce overall electricity costs for Texans, some REPs have started offering time-of-use options. These can be beneficial for those who can shift their energy usage away from times when demand is highest. That's typically late afternoons and evenings. They can shift towards periods when prices are at their lowest – usually before sunrise and late nights. Additionally, some REPs may offer special discounts it certain terms or conditions are met.
What are the average electricity prices in Texas? Does it vary by region?
The cost of electricity in Texas (or average electricity prices in Texas) can vary significantly depending on where you live. This is because the cost of electricity is largely determined by the cost of fuel to generate it. TDU or TDSP costs, and fuel prices vary across the state. REPs can purchase energy far ahead of use and lock in a rate to protect themselves from price fluctuations. This is also known as hedging. This allows them to sell to consumers at a fixed retail rate to include a profit margin. On the contrary, hedging too soon can lead to missed opportunities if rates drop. Then REPs must sell the energy at a financial loss.
Let us find you the best plan in seconds and start saving.
For example, regions that rely heavily on natural gas for power generation tend to experience a cheaper cost of electricity than those powered by coal. This is because natural gas tends to be cheaper since it can be transported more easily than coal. Similarly, wind and solar generally produce cheap electricity because they don't have the costs of fuel after the plant is built. In the end, the power that goes to your house comes from a mix of resources. It will likely only vary by region based on your local utility.
Local taxes and fees matter too
On top of this, local taxes and fees also play a role in determining the cost of electricity in Texas. These taxes and fees can include everything from sales taxes (which are applied at the point of sale) to franchise fees (which municipalities charge utility companies). The latter has been an increasing factor in recent years. This is because municipalities aim to collect more revenue from utilities while simultaneously providing incentives for investments in renewable energy sources.
Overall, each city in the Lone Star State experiences different prices for electricity. Depending on its local fuel sources, taxes and fees, and environmental regulations. These are all factors which contribute towards making cost analyses complex at times even within a single state like Texas. As such, consumers looking for advice about how much their monthly bills might cost should look at every factor.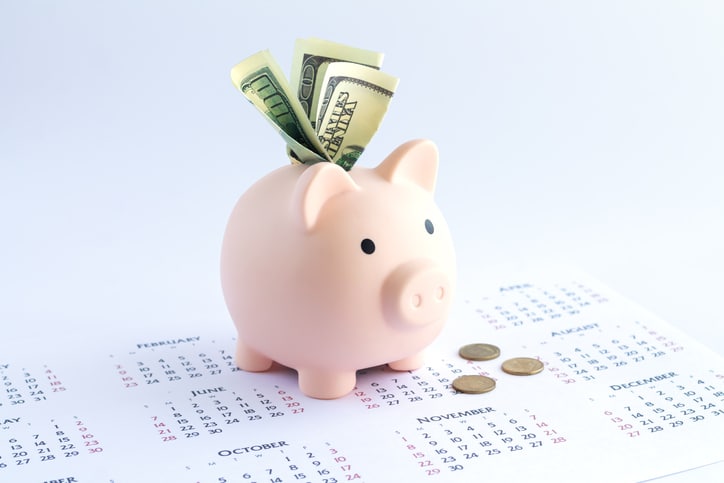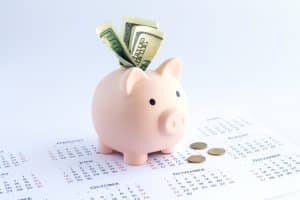 How can Texans save money on their electricity bills, regardless of where they live in the state? Are energy efficient appliances worth it?
Texans often face high energy bills, due to our climate and the need to run the A/C. Fortunately, there are several ways Texans can save money on their electricity bills. Like using energy efficient appliances.
One of the most effective ways to reduce electric costs is by using energy efficient appliances. Choosing energy efficient appliances like lighting, air conditioners, refrigerators, and others can drastically reduce the amount of energy used in a home. Additionally, these energy efficient appliances could come with rebates or incentives from utility companies. That would help offset the cost of purchase. Switching your house to run on LED light bulbs (which are energy efficient appliances) is another popular and cost-effective way to lower your energy usage.
Another way Texans can save on their electricity bills is by participating in demand response programs offered by local utility companies. The demand response program works by reducing customers' electricity consumption during peak times when power usage is high. Customers who participate may be able to receive lower electricity rates. Or even cash back for signing up for the program and agreeing to limit their usage during peak hours.
Solar panels might be right for you
Texans should also consider installing solar panels on their homes as a way to reduce electricity bills. Solar panels allow homeowners to generate their own power, meaning they no longer have to rely solely on their local utility company for power generation. While the upfront cost of purchasing and installing solar panels can be expensive, it's an investment that pays off over time. In addition, it helps homeowners reduce their electric bills each month. Furthermore, many states have tax credits or other incentives available that make solar panel installation even more affordable.
Finally, making small changes around the house such as turning off lights when they're not being used or unplugging unused electronics can also contribute towards reducing monthly electricity costs. Additionally, upgrading windows and doors with energy-efficient models helps keep cool air inside during hot summer days while keeping heat indoors during winter months. Both of which help keep household temperatures comfortable while reducing energy use overall.  By taking advantage of these tips and tactics, Texans can find effective ways to reduce their electrical costs. All while still enjoying all the benefits that come with living in Texas!
What about free nights and weekends and other deals? Are those actually good?
Free nights and weekends may not be what it seems. Although the plan initially appears to offer substantial savings, it uses clever wording to hide the true cost of the deal.
At first glance, consumers may think that they are signing up for a plan that only charges for energy consumed during peak hours, with nights and weekends being free of charge. And while nights are in fact, free of charge, a REP will set a high base rate for energy used at all other hours of the day. Which effectively means that customers are paying more than they should be. Unless you can shift your activities like running the washer and dryer or dishwasher to nighttime and weekends, this doesn't work in your favor. Vampire energy, or standby power, is electricity that is still being used through items plugged into power outlets, even if they are turned off. Things like clocks, appliances, and even printers can still contribute to power that is used during the day, at your "off" hours.
Moreover, this kind of plan may include an extra fee known as the "Minimum Usage Fee" – a charge levied even if you haven't used any energy at all!
Let us find you the best plan in seconds and start saving.
All in all, it's clear why so many Texans have grown weary of deals like free nights and weekends. It can sound tempting, but when you take into account your usage by time of day it can be very misleading. To avoid becoming trapped in this kind of thing, we urge everyone across Texas to carefully read through all electricity plans before signing up. Hopefully, you can avoid surprise bills.
Are there any special incentives in Texas to switch to clean energy?
On top of state and local programs, some private companies in Texas also offer financial incentives for switching to renewable energy sources. Many utility providers offer a wide range of rebates and incentives that can help lower monthly bills. Or make installation costs more manageable. These programs often combine education about green living with rewards for using sustainable practices. Such as installing efficient fixtures or making simple changes in your daily routine.
In addition to money-saving opportunities, many Texans choose clean energy because it is good for the environment too. Renewable energy sources (clean energy) emit little to no greenhouse gases like burning fossil fuels does. So they help reduce air pollution levels across the state—benefiting all Texans in the process. It's also worth noting that clean energy generates jobs in Texas. Many solar panel installers and wind turbine technicians live in the area where they work, so communities benefit from increased employment opportunities too!
What is considered cheap electricity in Texas?
Cheap electricity rates in Texas right now may change day to day, given the various factors that are taken into consideration. Currently, the cheap electricity rates in Texas are provided primarily through a mix of sources, the majority being natural gas. As more Texans have begun to recognize the importance of sustainable energy sources, forms of electricity like wind and solar have become increasingly popular in recent years, but can come at a slightly higher rate.
In addition to renewable energy sources, many Texans also enjoy access to cheap natural gas prices. This is thanks to a combination of abundant resources and technological advances. Natural gas prices tend to fluctuate based on weather conditions and other factors and can vary when compared to traditional fossil fuels like coal or oil.
How do I get the best rates on electricity in Texas?
Getting the best rates on electricity in Texas, can be a challenge, especially with all of the various providers available. Fortunately, there are some tips and tricks to help you find the right provider for your needs and get the best rate possible.
One of the most important things to consider when looking for an energy provider in Texas is the type of plan they offer. Different plans have different features and costs, so it's important to choose one that meets your needs. But is also an affordable electricity rate in Texas. In particular, fixed-rate plans offer protection from price increases over time. Prepaid plans allow you to pay ahead of time for usage. Additionally, some providers offer special discounts that can lower your rate even further if you meet certain criteria.
Another great way to get the best rates on electricity in Texas, is by shopping around and comparing different providers. Electricity prices can vary widely between providers. So do some research to help you find one that offers competitive rates and great customer service. There are also several comparison sites online. They make it easy to quickly search for the best deals on electricity in your area. Shopping for the best electricity rates in Texas takes time and effort. And that's where concierge sites like Power Wizard come in handy.
Let us find you the best plan in seconds and start saving.
What to do if I found a cheaper rate with a different provider?
If you find an electricity plan with a cheaper rate in Texas but already have a contract with another plan, there are several steps to consider before switching. First, examine the new plan to determine if it is truly more cost-effective than your current contract. Check for things like hidden fees and other charges that can drive up the total cost of the plan. Then compare it with your existing one. Second, review the terms and conditions of both plans to make sure you understand what you're agreeing to. Generally speaking, it may be more economical in the long run to stay with your current provider. This is due to potential fees associated with leaving or early termination of the contract.
Review the details
When evaluating any new power plan in Texas, thoroughly review all aspects. This includes rates, terms and conditions, discounts, usage policies, and customer service options. In some cases, even if a contract offers better base rates than your current provider, there may be additional costs associated such as setup fees or annual fees that offset the savings of switching. Furthermore, some providers will offer loyalty rewards or discounts for customers who stick with them for extended periods of time. These should be factored into your decision as well.
Additionally, look closely at the length of both contracts. This can help you decide which one is best from a financial standpoint. Certain companies might offer great incentives upfront but then pick up regularly scheduled payments later on down the line. They'll do this without any additional reward or incentive for staying on board after an initial period has passed. Furthermore, pay attention to cancellation policies as many energy providers impose hefty early termination fees. This happens if you end service before a pre-disclosed date or timeline outlined within their agreement documents.
Making sure that you do your research carefully and weigh all factors involved before switching electricity plans in Texas is essential. This is how you get the most value out of any long-term energy commitments you make.
How often should I switch and how will I know if it saves me money?
Switching electricity providers in Texas is an excellent way to save money on your energy bill, as there are numerous competitive deals available. However, it's important to be strategic when you switch and not change too often. Otherwise, you could end up costing yourself more than you save. In general, it's a good idea to switch electricity providers every 6-12 months. This is to take advantage of the latest promotions and rate changes. Unless you've already signed up at a fixed low rate with a long term.
If you're committed to saving the most money possible on your electricity bill, it pays to monitor energy rates regularly. Rates will vary from one provider to another. And even within the same provider can change over time. You should keep track of current energy rates from different providers. Then, when a better deal comes along you can switch quickly and get the savings that come with it. It's also worth researching electricity companies on Public Utility Commission of Texas (PUCT) websites for information about their history and ratings before making any commitments.
6-12 months is the recommended time frame
In addition to knowing when to switch providers, it's also important to know how often. As mentioned, switching every 6-12 months is recommended. However, this isn't set in stone as personal circumstances will vary from person to person. For example, if you live in an area where energy prices have been rising or have seen consistently higher prices offered by competitors throughout the year then switching less frequently may be wise. On the other hand, if prices have remained consistently low then there may not be much value in switching. As long as your current rate remains competitively low compared with what else is out there. Especially when you have an ETF to consider if you are not at the end of your contract.
Ultimately though, it depends on how much effort you want to put into keeping track of rates and looking for new deals each year. As well as how comfortable you are committing yourself for a certain period of time each time you switch. Plus, whether that effort is worth any potential savings for the amount of energy used per household. Of course, if someone offers a great deal for longer periods then that could be beneficial too. But just make sure no hidden fees or charges apply during those times before committing!
How to read my electric bill
Reading your electricity bill can seem like a daunting task, especially if you're unfamiliar with how the process works. Luckily, we're here to help you understand it. Before getting started, it's important to know what types of information are included in your electricity bill. In Texas, there are typically five pieces of important information found on an electricity bill: service address, ESIID (Electric Service Identifier ID), meter reading date and time, kWh used over the period billed (kWh consumption), and total amount due.
Start with your address
To begin reading your electricity bill, start by finding the "Service Address" section of the bill, which will list the address being charged for electricity usage. This should match up with the address where you are consuming energy. Next, you will find your "ESIID", a number unique to your meter and would change if you move.
Let us find you the best plan in seconds and start saving.
The next section to locate is "Meter Reading Date & Time" which indicates when your meter was read for billing purposes. It helps determine how much energy has been used over the period billed (KWh Consumption). The KWh Consumption is calculated based on how many kilowatt-hours were consumed from when you were last billed to when you were most recently billed. This number can help you understand how much energy you're using each month. Then you can budget accordingly or make changes to reduce usage and conserve energy.
Finally, there is the "Total Amount Due" section which indicates exactly how much money must be paid for this billing period to keep the service active. It should include any applicable taxes or fees that may have been applied since the last billing cycle. It may also as include any past due balances due from previous months should they exist.
By understanding these five components of an electricity bill in Texas it makes reading these statements easy. That way, customers know exactly what they owe each month without having to second guess themselves. Whether you're a first-time homeowner just starting out or someone who has had experience dealing with their electric bills before, understanding what is required for payment each month can help make budgeting easier. All while also ensuring that all services remain active throughout the year!
The different sections of your electricity bill
An electricity bill in Texas typically consists of a few different sections. The first section is the summary page, which includes the customer's account number, and total due amount.
The next section is a breakdown of the electricity usage charges. This is where customers can find out how much they spent on electricity for the billing period and see a detailed list of their electrical consumption from this period. This section may also include rates and charges associated with power supply and delivery services used to generate and deliver electricity to homes or businesses in Texas.
Another important section of an electricity bill in Texas is payment information. This includes the total amount due, payment options (cash, check, online payment methods), and due date for the payment.
How to find your rate per kWh
Finding the rate per kWh on your electricity bill in Texas is essential to understanding your monthly energy costs. Cents per kilowatt-hour (kWh) is the rate of measurement. You're charged based on the units of energy you use.
The rate for each electric provider can vary depending on the type of plan chosen, as well as usage or seasonal promotions. Additionally, many electricity providers offer competitive prices to new customers to draw them away from their current provider. Customers in Texas should shop around for various plans and rates offered by different providers before deciding on one that best suits their needs.
Texas residents can also take advantage of specialized programs aimed at helping customers save money on their electric bills by providing discounts or special incentives when certain criteria are met such as using renewable sources of energy or participating in demand response programs. Customers can also use online resources such as Power Wizard's "Compare Electricity Rates" tool, which compares prices from a variety of electric companies and provides a comprehensive look at available plans in their area along with individual pricing information for each plan so they can make an informed decision about who to choose for their electric service provider.
Let us find you the best plan in seconds and start saving.
By understanding the rate per kWh listed on your electricity bill and being aware of all available options, Texas residents can make sure they get the best deal when selecting an electricity provider while also helping reduce their overall energy costs over time.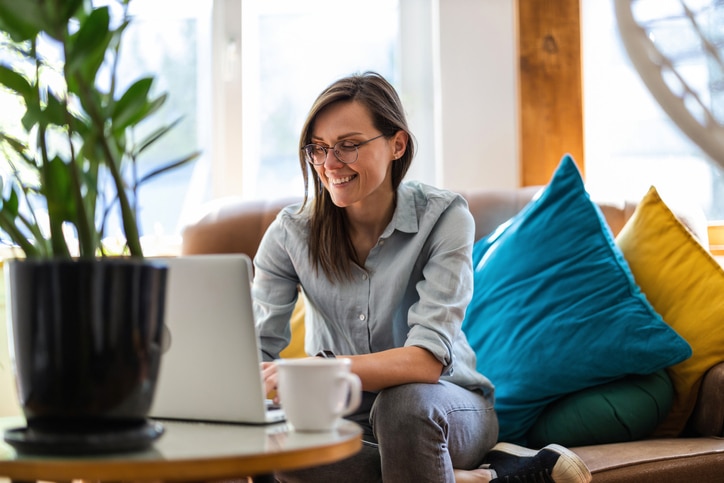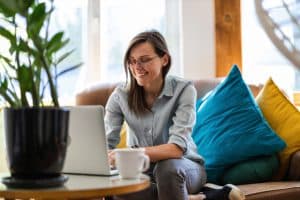 How to read your energy usage
Finding your electricity usage on your electricity bill in Texas is relatively easy to do. Understanding how to read and interpret your bill can help you better understand how much electricity you use and how much it costs you.
The first step is to look at all the summarized information on the top portion of your electricity bill. You will see the total amount due, as well as the total kilowatt-hours (kWh) used during that billing period. The kWh used during this period shows exactly how many kilowatts of energy were used by all devices or appliances that are connected to the electrical grid in your home or business. If you compare it to the prior billing period, then you can get an idea of whether your energy usage went up or down over time.
Examine the fine print
Additionally, there may also be other information on the bill such as rates per kWh and additional fees for services like delivering power from the utility company. It may also list taxes and surcharges associated with the service being provided. Knowing what each entry is on an electric bill helps customers understand their monthly payments and make sure they are only paying for what they use instead of receiving surprise fees or charges at the end of the month.
Let us find you the best plan in seconds and start saving.
By taking a few moments to examine your electric bill, you can get a good estimate of how much energy was consumed in Texas during your billing cycle while understanding each entry that makes up the entire cost of service. By comparing bills throughout different cycles and evaluating which items contribute most towards energy consumption, customers can better regulate their overall electricity usage and make sure that they are being charged accurately for what they consume without any hidden fees or surprises at the end of their billing cycle!
How to dispute an incorrect bill
To dispute a bill you believe is incorrect, first call or email your Retail Electricity Provider (REP). You can find the customer service number or email on your provider's website of on one of your bills. Disputing an incorrect electricity bill in Texas can be a daunting and intimidating process. But it is important to take the time to dispute your bill if you believe your bill to be incorrect. The first step in disputing an incorrect electricity bill in Texas is understanding the rights of both the customer and the electricity provider. According to the Public Utility Commission of Texas (PUCT), customers have the right to dispute bills they feel are incorrect.
The next step is determining why your bill may be inaccurate. Common reasons for billing inaccuracies include misreads, estimated usage, technical errors, or system changes. For example, if you believe your electric company misread your meter, you can request that they read it again. You must follow certain procedures outlined by the Public Utility Commission of Texas (PUCT). Additionally, if you have installed new energy-efficient appliances recently or experienced weather-related changes in usage patterns over time, these could potentially cause discrepancies in your billing and should also be taken into consideration when disputing an incorrect electricity bill.
Start with your provider
When disputing an incorrect electricity bill in Texas, customers should first make efforts to resolve their issue directly with their retail electricity provider. They will need to provide as much detail as possible as to why they feel their billing is inaccurate. When speaking with your electric company representative, refer to specific date ranges on the invoice. Then discuss what may have caused discrepancies between two billing periods (such as weather-related differences or new appliance installations). Identifying any potential discrepancies is quick and efficient. If the electricity provider agrees that there were errors made on the bill due to technical issues or erroneous data readings on their behalf, then they will typically adjust your future electric bills accordingly without further action required from you.
If after speaking directly with your electric company representative no agreement can be reached regarding correcting your billing inaccuracies, then you can escalate the matter further by filing a complaint with The Public Utility Commission of Texas (PUCT) (also referred to as Texas Public Utility Commission). Visit the PUCT website or call them at 512-936-7000. They will then conduct an investigation. They will check if there were inaccuracies on your bills because the electricity provider made an error. Rather than made by the user.  If the provider made errors that led to inaccuracies on your billed amounts, then fees typically associated with those bills may be waived or refunded. This depends on specific circumstances such as when fees were paid or services commenced.
Power Wizard Can Help
Understanding the Texas electricity market, choosing a REP and signing up for an electricity plan is a tedious process. Especially when it's your first time shopping for electricity in the Lone Star State. No home is alike when it comes to electricity usage. By simply using your service address, Power Wizard's smart technology searches and compares hundreds of electricity plans. Then they give you a customized list of the best energy plans to choose from, specific to your home. You can enroll yourself on that plan or have Power Wizard manage everything from enrollment to switching in the future. The choice is yours!
Let us find you the best plan in seconds and start saving.