You've dreamed of opening up your own business for years, and then you've saved and you've borrowed. Now's the time. 
You probably own or rent your home, so you know that most consumers in Texas have the power to choose their electricity provider and plan.
But what about businesses? Is commercial electricity going to be cheaper or more expensive than residential electricity? How many plans do you have to choose from?
You're wondering how you're going to find the time to compare all of the available plans. You still need to hire employees, train them, pick out paint colors… and you know all of these choices will have a big impact on your long-term success, so it's important to be sure you've got the best fit.
Let Power Wizard handle the electricity search.
Our unbiased algorithm will compare all of the available electricity plans to find you the best one for your business. All you need to do is enter your zip code into the Shopping Tool below to get started.
Let us find you the best plan in seconds and start saving.
This guide will help you compare business vs. residential electricity rates, review types of electricity usage, and explain how rates are determined. It will guide you through how to make the best decision for your commercial electricity needs.
Click on a section to skip directly to it:
What is the Difference Between Business and Residential Electric Rates?
With so many types of electricity rates…
Commercial
Residential
Industrial
…it can be difficult to keep them all straight.
Let's take a closer look at each one.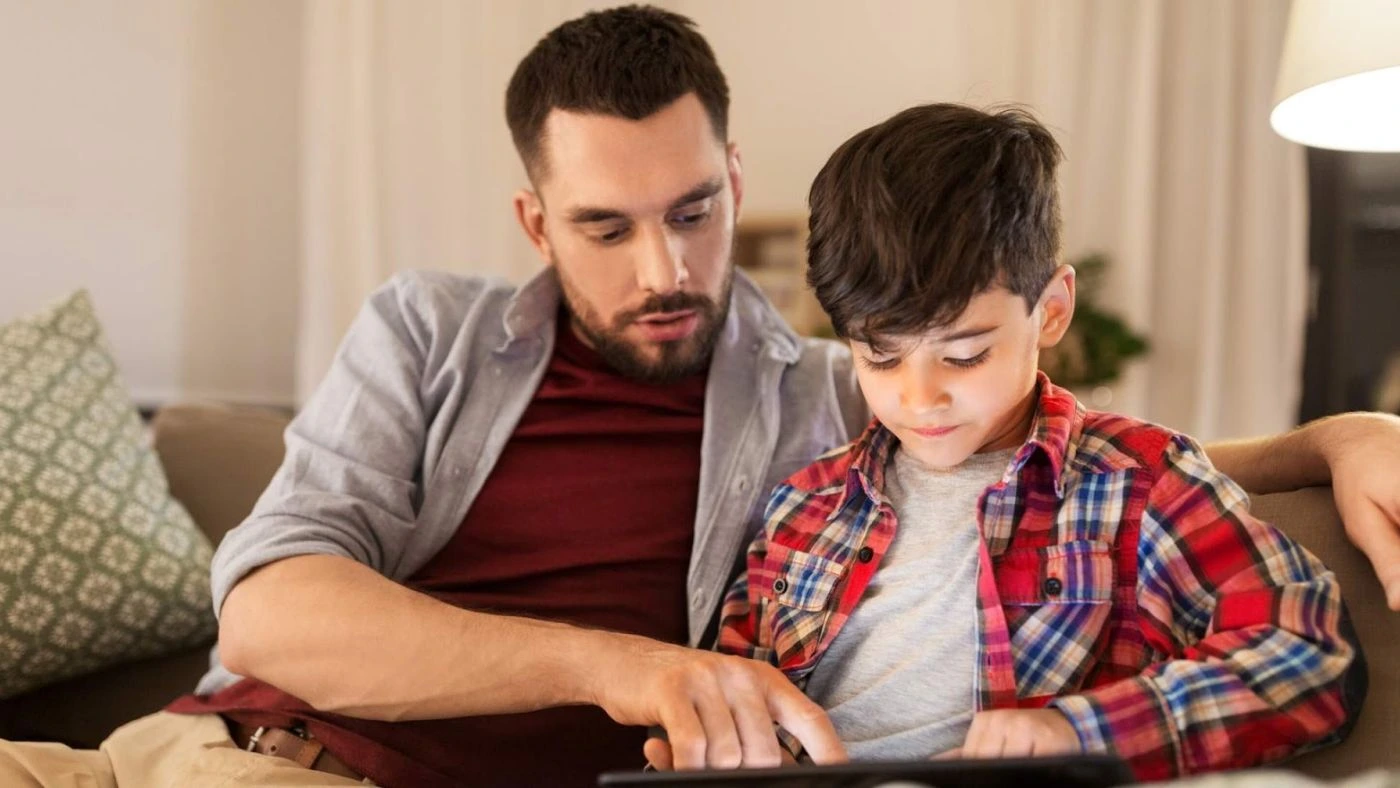 Types of Electricity Rates
Is your head spinning with so many different choices for electricity rates?
The electricity market can be complicated, but Power Wizard is here to help simplify it for you.
There are 3 main types of electricity rates:
Type #1- Commercial
Are you a business owner?
If so, then this is one plan that you'll need.
Discover the best electricity rates.
Power Wizard finds you the best electricity plan and ensures you won't overpay for electricity again.
Learn More in Under 2 Mins
According to a recent news article:
"In Texas, there are 2.7 million small businesses employing 4.7 million people."
Do you own the cute little coffee stand on the corner? The best burger joint in town? Do you rent a space for your tax preparation business or hair salon? Maybe you own a thriving health spa.
Whether you have a small business or a larger business, a commercial business electricity rate plan is probably for you.
This might include warehouses, hotels, car dealerships, gas stations, and even churches and schools.
This category is sometimes divided even further:
Commercial

Businesses whose peak electric demand during any 12-month period is greater than 50kWh

Small commercial

Businesses whose peak electric demand during any 12-month period is less than 50kWh
Type #2- Residential
Are you in a home, apartment, or any other personal dwelling place?
Basically, if you or your family lives there, you're shopping for residential electricity.
If so, then you'll have a residential energy rate.
This rate is for private households that use energy for:
Heating
Cooling
Cooking
Small appliances
Lighting
Etc.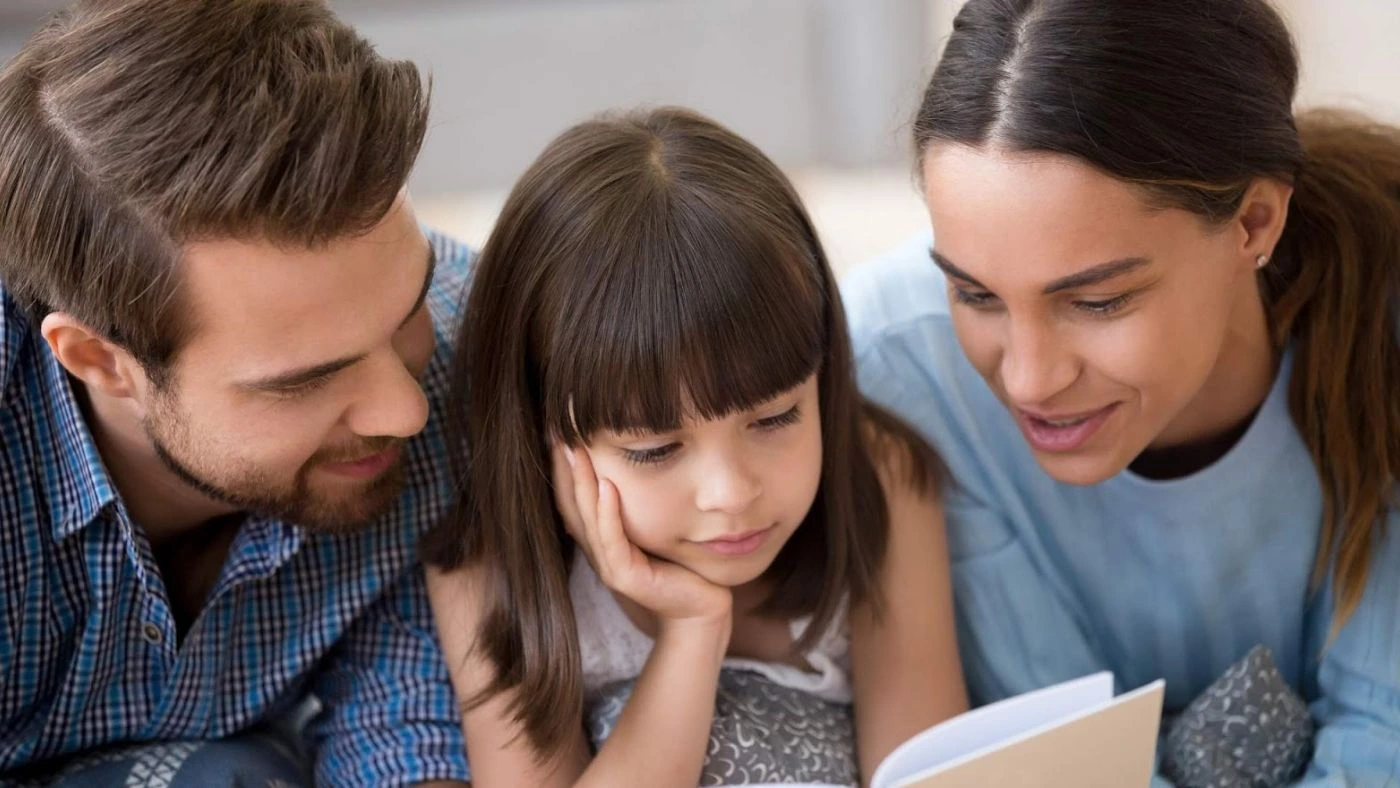 Type #3-Industrial
Industrial or commercial?
They sound like they might be the same thing, so what's the difference?
These are very large corporations, usually companies that are found around the country and even the world.
However, if these companies have a headquarters or a major plant in Texas, then they'll need an industrial business electricity rate plan.
Some top businesses that have headquarters in Texas include:
AT&T Inc.
Exxon Mobil
ConocoPhillips
Phillips 66
Plains GP Holdings
As you see, industrial and commercial electricity needs differ.
Discover the best electricity rates.
Power Wizard finds you the best electricity plan and ensures you won't overpay for electricity again.
Learn More in Under 2 Mins
3 Types of Electricity Rates- Simplified
Let's recap:
Business = You don't live there
Residential = You live there
Commercial = Big corporations
It's really not so complicated after all.
At least the differences aren't.
But what about rates? How do those get calculated? Are commercial rates cheaper? More expensive? How do they compare?
We're back to "electricity is complicated" again.
Rates can get complicated. Power Wizard can help uncomplicate things.
Let's take a look.
How Are Electricity Rates Determined For Commercial Properties and Residents?
Before we can discuss the comparison between the cost of commercial electricity and residential electricity, it's important to review how electricity rates are determined and what factors affect pricing across the US in general and in Texas specifically.
There are many factors that can affect what you pay for electricity.
Some factors are:
Regulations
Seasons
Cost of fuels
Let's look at each one more closely.
Electricity Pricing: Factor #1- Regulations
Most states have government regulations that influence what you'll pay for your electricity.
Texas is one of the few states to be deregulated.
It doesn't matter if you need commercial or residential electricity…
If you live or run your business in one of the deregulated areas in Texas, then you have a choice in your electricity company and plan.
Electricity Pricing: Factor #2- Seasons
Whether you're buying electricity for your residence or for your commercial property, rates are affected by the seasons.
There's usually more consumer demand for electricity in the summer.
Why?
The summer in Texas can keep many people indoors. When there is a higher demand (most likely due to air conditioners), rates are going to be higher- for everyone.
Electricity Pricing: Factor #3- Cost of Fuels
The process to generate and deliver electricity to residents and commercial businesses requires fuel.
Fuel prices vary.
It can be affected by taxes and transportation costs, availability, and demand.
High electricity demand can increase demand for fuel, such as natural gas, which can result in higher prices for the fuel and, in turn, higher costs to generate electricity.
This affects the cost of electricity for you.
Discover the best electricity rates.
Power Wizard finds you the best electricity plan and ensures you won't overpay for electricity again.
Learn More in Under 2 Mins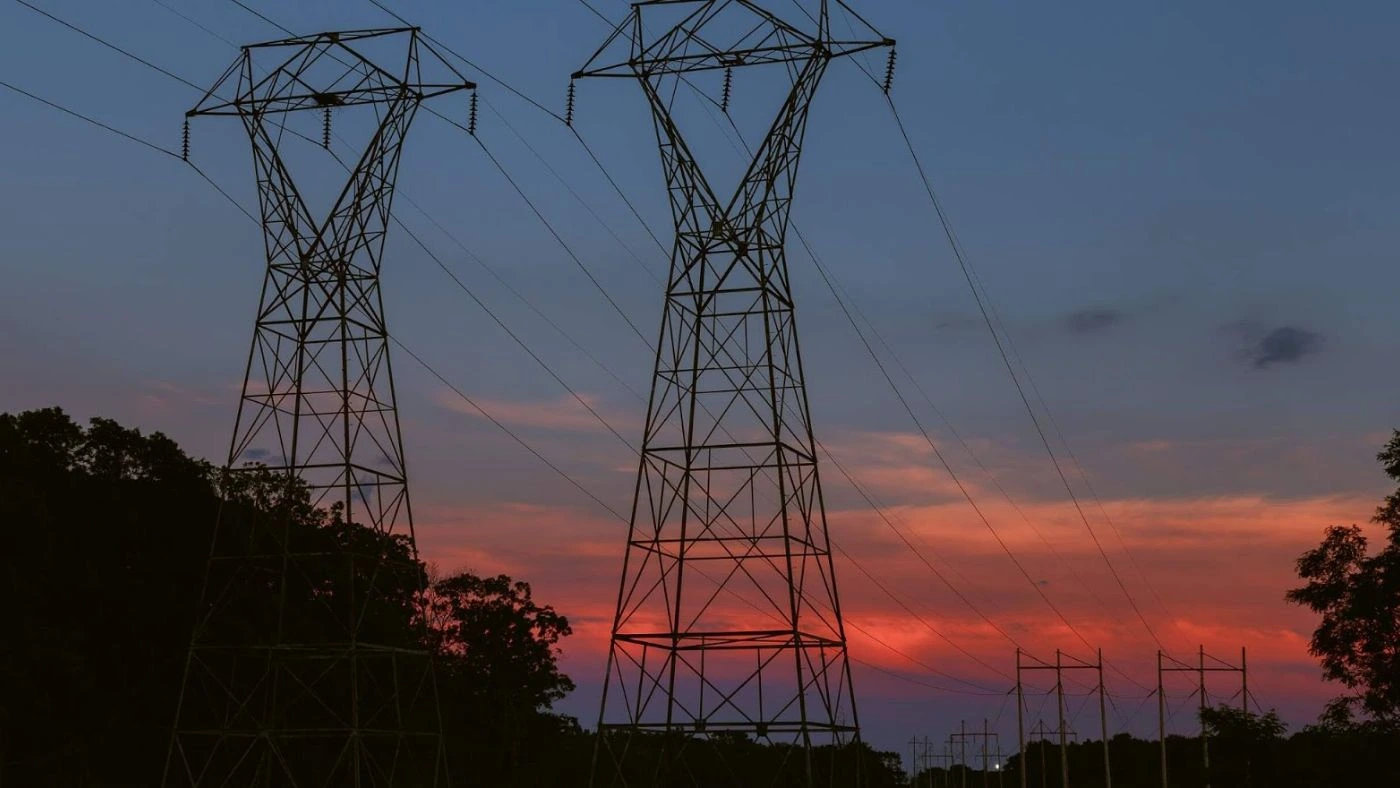 Is Commercial Electricity More Expensive than Residential?
The answer to this depends on many variables, so it's important to look at and understand what all goes into a rate. A lot of this information can be found on the electric bill.
We know that the electricity industry can be confusing.
Reading and understanding your electric bill can be confusing, too.
You'll need to know and understand your current plan.
When looking at your bill, you might notice the basics:
Information on both the previous and current months
Current electricity rates
Electricity usage
Fees and charges
Amount due
Date due
And more…
Those are just the basics- the things that you can understand for the most part.
You know your plan, how much you owe when it's due, and maybe how you can save some money next month if your usage is high.
What about the rest of the bill?
There are a lot of numbers, charts, and other data sometimes added. Some providers use charts showing your usage relative to the weekly temperature, hints on how to cut usage, and how much carbon you kept from being released by using renewable energy.
There's probably more data and information than you care to know or understand.
It can be hard to know what's important to pay attention to.
Power Wizard understands that. That's why the Unbiased Shopping Tool was developed- to do the work for you.
To answer the question, "Is commercial electricity more expensive than residential?" there isn't a definitive answer. It depends on too many factors and variables.
Discover the best electricity rates.
Power Wizard finds you the best electricity plan and ensures you won't overpay for electricity again.
Learn More in Under 2 Mins
It Depends: There is More to Commercial Electricity Rates than Price Per kWh Alone
It's not just the rate per kWh on your plan that determines how much you'll pay for your business's commercial energy usage.
As discussed above, many factors go into determining an electricity rate, such as:
Regulations
Seasons
Cost of fuels
And many more…
There are other factors that can affect commercial rates specifically.
They include:
Usage

The more you use, the more you could potentially save.

Renewable energy programs

There are many programs just for business owners to help them save

New customer deals

Businesses can often save by switching to a new REP (Retail Electric Provider)
Businesses Can Save by Using More
We've all heard the saying, "The more you use, the more you save."
In this case, it's true.
Businesses tend to use much more energy than residential customers. They also tend to use more energy on a regular, steady basis.
…water heaters, office lights, computers, printers, telephones, routers, toilets…
The list could go on.
This can potentially save your business more money in the long run.
When you're a business owner, it's important for you to save money when you can.
Special Programs for Businesses
Special programs are available just for business owners in the deregulated areas of Texas.
One of the most common (and benefits everyone) is a renewable energy program.
These programs often offer financial assistance in the form of grants or loans for making energy-efficient upgrades. They help small business owners conduct energy audits and implement energy-efficient technology.
Texas excels at producing renewable energy and offers incentives and assistance to those who participate in the effort.
This is a win for everyone- the business owner, the city, and the environment.
Businesses Pay Tariffs
A tariff is a tax on imports or exports between sovereign states.
What does a tariff have to do with electricity?
An electricity tariff is how an energy provider charges a customer for their gas and electricity use.
These can be set in two main different ways:
Fixed-rate tariff

Sets the cost of energy for a certain amount of time, typically one year or more

Variable tariff

Prices can go up or down based on the market
There are other ways that businesses can choose to have their tariff calculated and set, but these are two of the more common ways.
In 2018, companies in Texas paid more than $654 million just during that summer than in previous years. That number continues to rise.
The tariffs placed on businesses can affect how much you pay for your electricity as a commercial business owner.
Discover the best electricity rates.
Power Wizard finds you the best electricity plan and ensures you won't overpay for electricity again.
Learn More in Under 2 Mins
How Do You Know if You're Paying Too Much for Your Business's Electricity Usage?
Without comparing what you're currently paying to all of the other options in your area, you don't know.
Electricity prices have so many variables.
You can study your current bill, but we've already learned how almost impossible it is to understand it all.
You can spend countless hours and even days comparing for yourself, but you still won't know for sure if you have the best plan for your business.
Power Wizard can help with the Shopping Tool.
Cheapest Commercial Electricity in the US
Maybe you're wondering, "Who has the cheapest energy prices per kWh?"
Let's step outside of Texas for a moment and take a look across the United States.
Let's compare and determine why these areas might be lower than what we have here in Texas.
Cheapest Residential Electric Rates in the US
Let's start with the highest- Hawaii.
According to an annual price comparison by state, those who live in Hawaii paid the highest electricity rate of 29.18 cents per kWh.
Customers in Louisiana, on the other hand, paid the least at a rate of 7.71 cents per kWh.
What makes Louisiana able to have more affordable electricity?
Many things can affect rates, as we mentioned above, but the biggest factor is the primary energy source.
Electricity is a secondary energy source, meaning it is produced by converting power from a primary energy source.
Some primary energy sources might be solar energy or coal.
In Louisiana, the biggest primary source is natural gas, as it's one of the top 5 natural gas-producing states in the country, so some of their electricity production is fueled by natural gas making it cheaper to produce.
Cheapest Commercial Electric Rates in the US
The cheapest commercial electric rates are currently found in Oklahoma at 7.18 cents per kWh.
Hawaii still ranks top in this category at 28.92 cents per kWh.
As you can see, commercial electricity is averaged at a slightly lower rate per kWh than residential. You still have to keep in mind those other factors and possible fees for businesses.
How Does Texas Compare to the Rest of the Country?
Electric rates in Texas are quite affordable when compared to the rest of the country.
On average, homes in the state of Texas use approximately 1,174 kWh per month. The average Texas resident pays around $133.33 on their monthly energy bill.
Residential Electricity Rates in Texas
The average Texas residential energy customer pays around 11.93 cents per kWh.
This is compared to the average in the United States of 12.69 cents per kWh.
Commercial Electricity Rates in Texas
Great news for business owners.
The average rate for commercial customers in Texas is 8.04 cents per kWh.
This beats the average of 10.31 cents per kWh for the United States significantly.
Discover the best electricity rates.
Power Wizard finds you the best electricity plan and ensures you won't overpay for electricity again.
Learn More in Under 2 Mins
Finding Cheap Commercial Electricity
How much free time do you have?
If you're a business owner, then I'm guessing it's not much. Time is money.
Finding the cheapest (or best) commercial electricity plan is not easy.
It takes time, research, phone calls, spreadsheets, math…
Who has that kind of time to spend?
How to Search For The Cheapest Commercial Electricity Rates
If you think that you might be up to the task (or rather challenge) of finding all of the possible plans and rates (there are hundreds) that are available for your business, then you have a couple of different choices in how to begin your search.
Method One: Spend Days or Weeks Researching, Compiling, Comparing
Manual labor. Does that sound fun?
It's not.
Here's what you need to do:
Carve out time- a lot of it- like hours, days, weeks…
Find out which REPs service your area
Check out each of their websites
Make a spreadsheet
Compile a document that lists every company
Then add each plan that each company offers
Then strategically analyze each plan to compare
Make sure to include any added fees or deposits
Don't forget to find and read the fine print
There's more, but we'll spare you the reading…
Method Two: Let Power Wizard Do the Heavy Lifting
Power Wizard was created for you.
Texas customers who live or own businesses in the deregulated areas no longer have to spend precious time and energy calculating everything for themselves.
Oftentimes, it's impossible to comb through all of the choices and find the perfect company and plan. It's like a needle in a haystack.
Thankfully, there's a better way.
Power Wizard – Our Technology Makes Your Life Easier
Power Wizard uses an in-depth, unbiased algorithm that calculates your exact needs.
Your needs are like a thumbprint. Each person's print is unique. That's the same for your residential or commercial needs.
Research (Five Minutes)
Talk about easy. It only takes 5 minutes (or less) to allow Power Wizard to do the work for you:
Enter your zip code into Power Wizard's tool
Provide a few pieces of information
Wait for the magic to happen
Enroll
This part is even easier. Power Wizard enrolls for you and even switches your provider. It's a seamless and stress-free process for you.
Manage
Not only does Power Wizard do all of the work for you, but we continue to monitor and manage your usage. We will even let you know if or when a better plan might work for you.
With Power Wizard, you can focus on running your commercial business rather than having to worry about your electricity plan.
Let Power Wizard work for you.
Let us find you the best plan in seconds and start saving.