Why Electricity Prices Increased in Texas and How to Find the Best Plan
You're talking to a friend at a party, and suddenly you realize that you sound like some sort of tinfoil-hatted alien conspiracy theorist. 
"They think that they can just do it a little bit at a time!"
"They think we won't notice because we're distracted by their showy tactics!"
"But they don't know that I'm watching!"
Even if your friend is looking at you funny, you're not wrong. Texas electric companies are slowly and sneakily hiking up their electric prices and hoping that you won't notice. Why have electricity prices increased in Texas, and what can we do?
So how do you fight this conspiracy? Not with a bomb shelter or by going off the grid. 
Let us find you the best plan in seconds and start saving.
We designed a tool that combats price hikes by finding the best possible electric rate in your area. So you don't have to be the weirdest person at the party. 
This article will help you understand why electricity costs in Texas are rising, how they have changed in the past, and what you can do to find the best rate for your home.
Click on a section to skip directly to it:
Texas electric rates rising
You've noticed it on your bill, and so have others.
Electricity costs in Texas are rising. They have been consistently rising slowly since 2012.
Why 2012? There are quite a few factors involved in analyzing electricity trends.
Let's begin with looking at the current state of the power costs in Texas.
What is the average cost of electricity in Texas?
Keep in mind that Texas rates are highly variable as you look at averages. Averages can gloss over significant differences throughout the state, but they are still helpful to get a snapshot of what is going on.
The U.S. Energy Information Administration (EIA) keeps data on all aspects of power usage in the United States. Their 2019 monthly reports include the average residential cost for power in the state of Texas.
The average cost paid by residential customers in Texas during 2019 was 11.84 cents per kilowatt-hour (kWh).
The EIA puts out monthly reports detailing power costs and usage from two months prior to the report date.
Averages, however, can be analyzed in a variety of ways. For example, using the data on the EIA website, we can also show the following averages:
November 2019 average electricity cost: 12.21 cents per kWh
August 2019 average electricity cost: 11.80 cents per kWh
While the Texas electricity price trends appear to show lower costs in August, most Texans get their highest bills during those hot summer months.
Why? Air conditioning.
Texan power companies sell way more electricity during the summer months, so although prices may be cheaper per kWh, the total energy used is nearly double that used in the winter.
November 2019: 9,585 mWh of electricity sold in Texas
August 2019: 18,183 mWh of electricity sold in Texas
How does this compare to the average cost 10 years ago? 20 years ago?
The rate of electricity in Texas fluctuates quite frequently. But, certain economic factors play a part when we see big changes.
For example, in 2006, housing markets reached peak costs. Termed the subprime mortgage crisis, this housing bubble burst the following year, with housing values dropping fast in 2006 and 2007.
In 2008, the government began offering some loan assistance, but prices wouldn't reach rock bottom until 2012.
Discover the best electricity rates.
Power Wizard finds you the best electricity plan and ensures you won't overpay for electricity again.
Learn More in Under 2 Mins
Rising electricity costs for homeowners was a result of the housing bubble.
Loans, once too easy to acquire, were now hard to get for both homeowners and businesses, including electricity companies.
Electricity company investments also dropped in value as the economy suffered from a lack of consumers.
The wholesale value of power dropped, but power providers who purchased energy when prices were high needed to charge higher rates.
In Texas, electric rates going up were exacerbated by the fact that rates were on the rise already from deregulation growing pains (more on this below).
The housing bubble caused the average rate of electricity in Texas to reach the highest it's been in decades at 13.03 cents per kWh.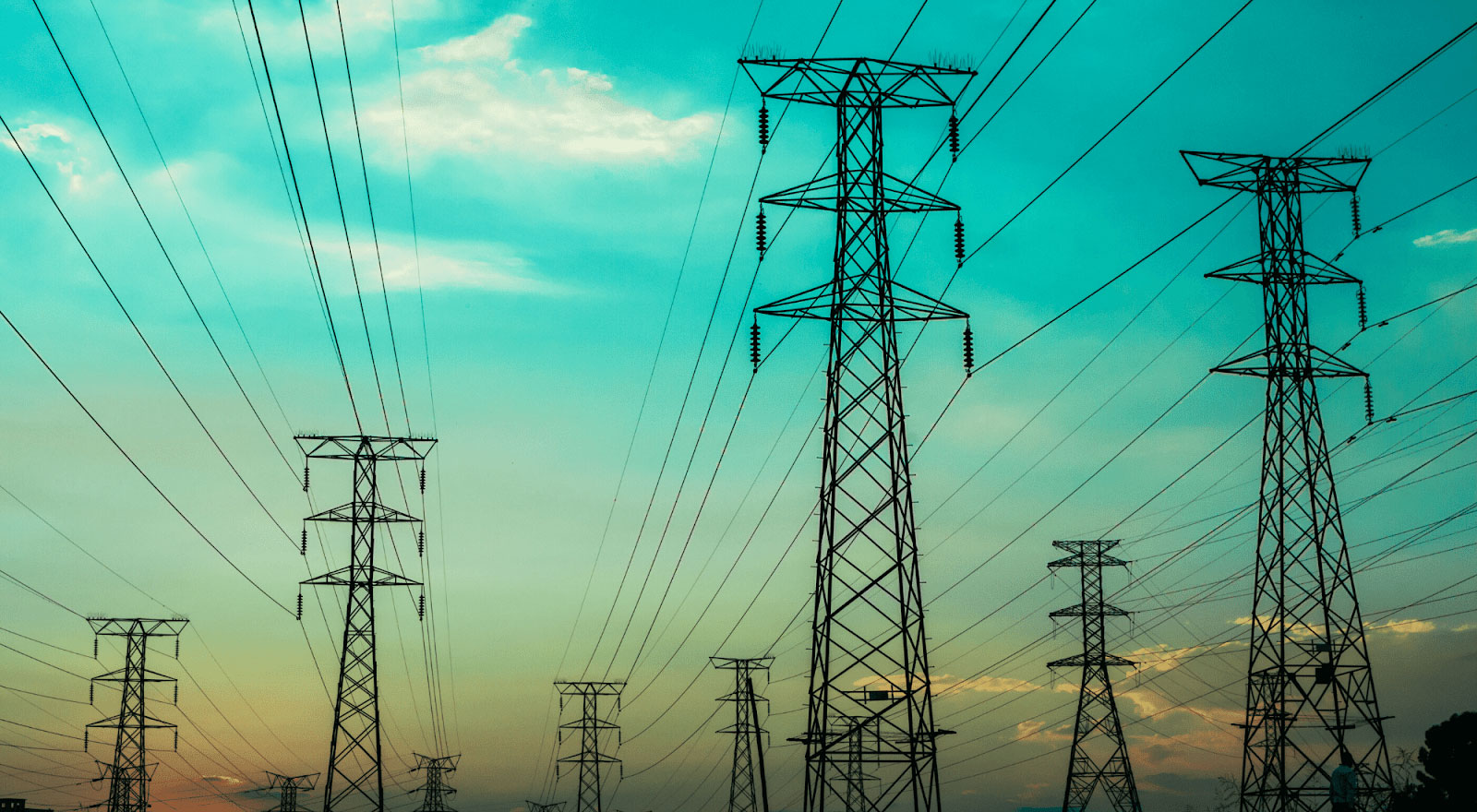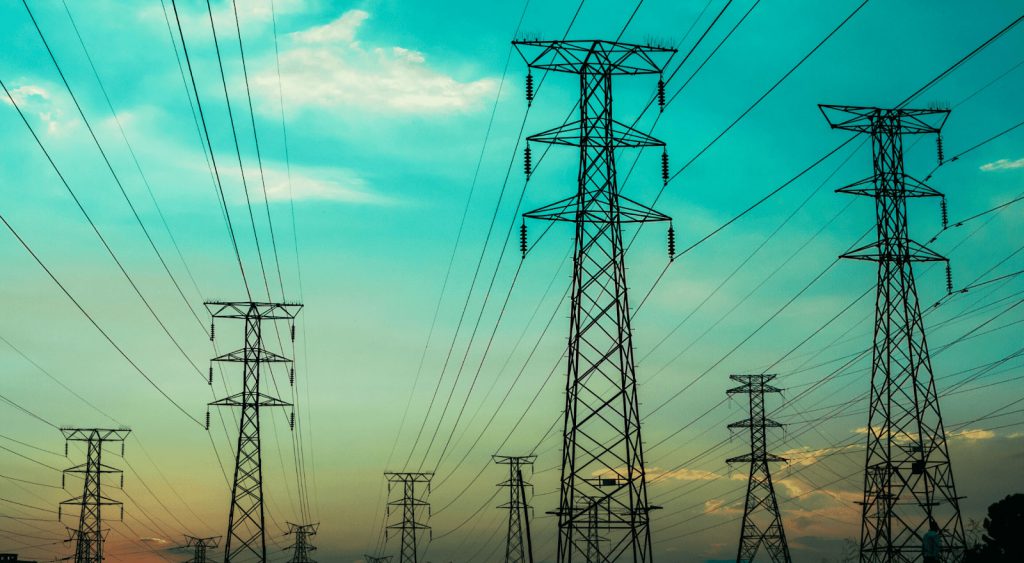 Have electricity prices gone up?
The simple answer is yes.
The detailed answer would include the fact that rates did actually drop after the housing bubble crisis but never returned to pre-regulation rates, and rates now show a gradual rising trend.
Let's look at a timeline.
2000: Twenty years ago in Texas
Electricity was regulated throughout the state.
The average cost of electricity was 8.24 cents per kWh.
Rates were consistently higher than the national average.
2002: Deregulation in Texas
The Electric Utility Restructuring Legislative Oversight Committee is created to implement deregulation.
Energy prices in Texas spike for the next five years as the economy adjusts.
2006: Housing Bubble in Texas
The cost of electricity in Texas peaks at 13.03 cents per kWh.
Costs remain high for the next few years.
2009: Ten years ago in Texas
The average electricity rate was 12.38 cents per kWh.
Rates are beginning to slowly go down.
The electricity industry has still not fully recovered from the economic strain of the housing bubble.
Discover the best electricity rates.
Power Wizard finds you the best electricity plan and ensures you won't overpay for electricity again.
Learn More in Under 2 Mins
2012: Texas Back on Track
The average electricity rate was 10.98 cents per kWh.
As the market recovered, rates returned to their pre-housing bubble prices.
2020: Current Trend in Texas
While there are both rises and falls, the general current trend is a slow, creeping rise in the price of electricity in Texas.
How does this compare to other states?
Historically, electricity costs in Texas have been higher than the national average.
After spiking costs from both deregulation and the housing bubble, Texas has recovered and is no longer paying higher than average electric rates.
In fact, Texas currently ranks 33rd in energy costs.
This means that there are 32 states whose citizens pay more than people living in Texas.
Rates in Texas are not bad compared to other states.
Here is a snapshot of what other states pay for their electricity:
Hawaii ranks #1 with 30.78¢/kWh.
Most New England states like Massachusetts have rates near 21¢/kWh.
California ranks #13 with 14.97¢/kWh.
Nearby Louisiana ranks #48 with 9.89¢/kWh.
Washington has the lowest rate of 9.67¢/kWh.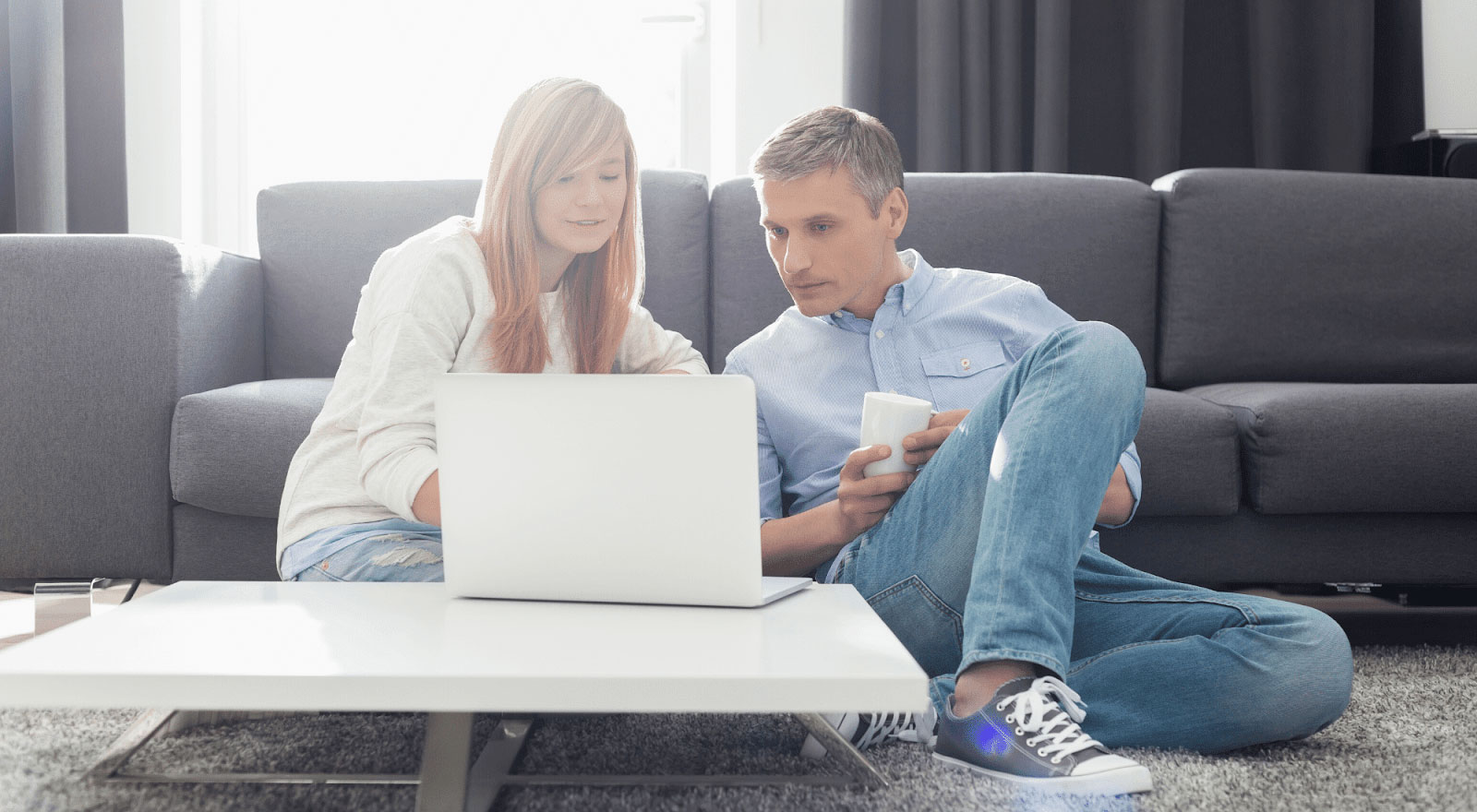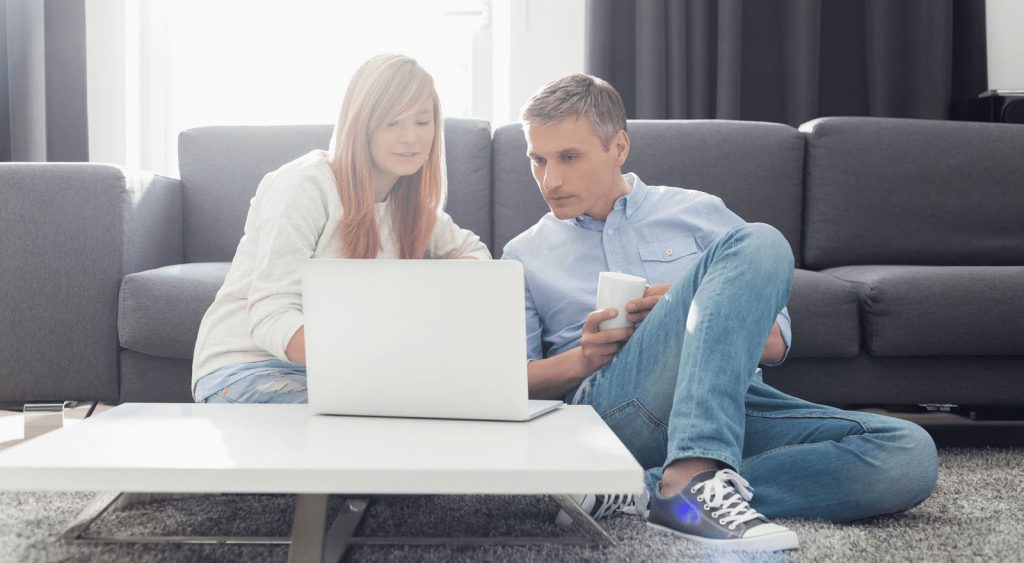 Why have electricity prices in Texas increased?
There are numerous reasons electricity prices have increased in Texas over the past decades.
Some of the causes have to do with the national economy, while others have to do with regulations and changes within Texas itself.
Reason 1: Deregulation
In 2002, Texas Senate Bill 7 deregulated power companies in Texas. This created an open market for electricity resellers in most of the state.
Between 2002 and 2006, electricity throughout Texas spiked dramatically, nearly doubling costs in four years as market trends adjusted.
As more and more power supply companies began to offer services, the rates eventually dropped back to competitive averages.
Discover the best electricity rates.
Power Wizard finds you the best electricity plan and ensures you won't overpay for electricity again.
Learn More in Under 2 Mins
Reason 2: Peak Demand Price Adders
In the spring of 2019, the Public Utility Commission of Texas agreed to power company lobbyists' demands for the ability to create price adders.
During peak usage in the summer, if the operating reserves for an area like Houston dip below 2,000 megawatts, then a price adder will be added to wholesale costs.
What this means is that because your retail power company doesn't generate the electricity, they need to buy it wholesale. When electricity is being used quickly in the summer, the costs may rise to a high wholesale rate of $6500 per megawatt-hour.
The new price adders regulations will allow wholesale electricity generating companies to bump that rate to $9000 per megawatt-hour when the reserves get too low.
If your power company needs to buy power at that rate, those increased costs will be directed to you, the consumer.
It may be that you won't notice the rate hike until your flat-rate contract is over; your next bill will reflect the dramatically higher rate the power company needs to charge to account for the extra expense last summer.
Reason 3: Rising Extreme Temperatures
Summer average temperatures in Texas are slowly on the rise, but the real issue is extreme weather.
Texas has received more extreme heat warnings in the last few years, and those numbers are expected to rise.
Extremely hot days tax the electricity grid with spikes in energy consumption from people running air conditioners for longer times.
As electricity gets used up in times of stress, it becomes a higher-priced commodity for retail electricity providers. Those costs will eventually be passed on to homeowners in the form of higher rates.
Reason 4: Demand is Exceeding Supply
In the western part of Texas, numerous new oil and gas drilling operations use huge amounts of electricity, and the current supply chain of generators can barely keep up.
New wind power was supposed to help make up for the increased demand, but there have been numerous times the wind generators fell short.
When supply is low and demand is increasingly high, it is reasonable to expect costs to begin rising.
Reason 5: Transmission and Distribution Cost Rises
While the sale of electricity to households has been deregulated in most of Texas, the cost of transmission and distribution is still something the government controls, and those costs have been steadily rising.
Many transmission and distribution charges have more than doubled since 2003.
Transmission and distribution companies control and maintain the physical infrastructure like wires and towers.
Your power company must pay regulated fees in order to use the wires. These fees get passed on to you, the consumer.
Sometimes these charges are rolled into your per kWh rate. However, when offered super cheap rates, the fees are often added to your bill.
It's important to look at the fine print in an electricity plan to check for this kind of additional fee.
Discover the best electricity rates.
Power Wizard finds you the best electricity plan and ensures you won't overpay for electricity again.
Learn More in Under 2 Mins
Reason 6: Renewables Entering the Market
Renewable energy seems to be the future path power companies are taking. However, there is a catch as the systems slowly get started.
Most costs associated with renewables, like wind farms or solar arrays, are charged upfront as investments when the infrastructure is installed and new transmission lines are run to connect them to the grid.
This is not different than the investment costs of fossil fuel-based start-up costs.
Once on the grid, those renewables cost very little to maintain and generate electricity. However, they are caught in a market system based on power costing big money to generate.
Wholesale costs of nonrenewables like natural gas rise because the cost of generation and transmission has not changed for them, though their demand is now lower as nearly-free renewables are providing power to customers.
Changing the model of how we charge for electricity may eventually need to be considered if the deregulated markets in Texas do not naturally adjust costs to the consumer for renewable energy.
Why are electric rates variable in Texas?
In most of Texas, customers have the ability to shop around and choose both the retail electricity provider and plan type.
In these areas, the government does not regulate the price and sale of power.
Some areas have as many as 12-15 different providers all offering unique plans at different rates, and with different added fees or costs.
REPs are competing for your business
85% of Texans live in an area with deregulated electricity; these areas tend to have lower rates because of the fierce competition for your business.
The Retail Electric Providers (REPs) are out there to gain new customers who will buy power from them instead of the other 10 REPs in town.
The competition among electricity providers is fierce.
These companies are constantly creating new promotions and gimmicks to attract customers. Don't fall prey to their tactics and be misled by creative marketing and free gift offers.
The cheapest, most appealing plan may not be the best choice for your home.
Texas electric rates trend
As previously mentioned, the current electricity rates are slowly increasing, but the increase is not equally distributed.
Data shows that rates in deregulated areas have been consistently higher than those in areas still under governmental regulation.
In addition, people living in areas that are exempt from deregulation did not find their electricity bills spike nearly as high as those in deregulated areas. This means that data from earlier is a bit skewed.
In 2006, the housing bubble spiked rates differently based on regulation, with deregulated areas costing an average of 46.5% more.
Deregulated areas in Texas paid nearly 15 ¢/kWh on average in 2006.
Exempt areas in Texas paid just over 10 ¢/kWh on average in 2006.
Discover the best electricity rates.
Power Wizard finds you the best electricity plan and ensures you won't overpay for electricity again.
Learn More in Under 2 Mins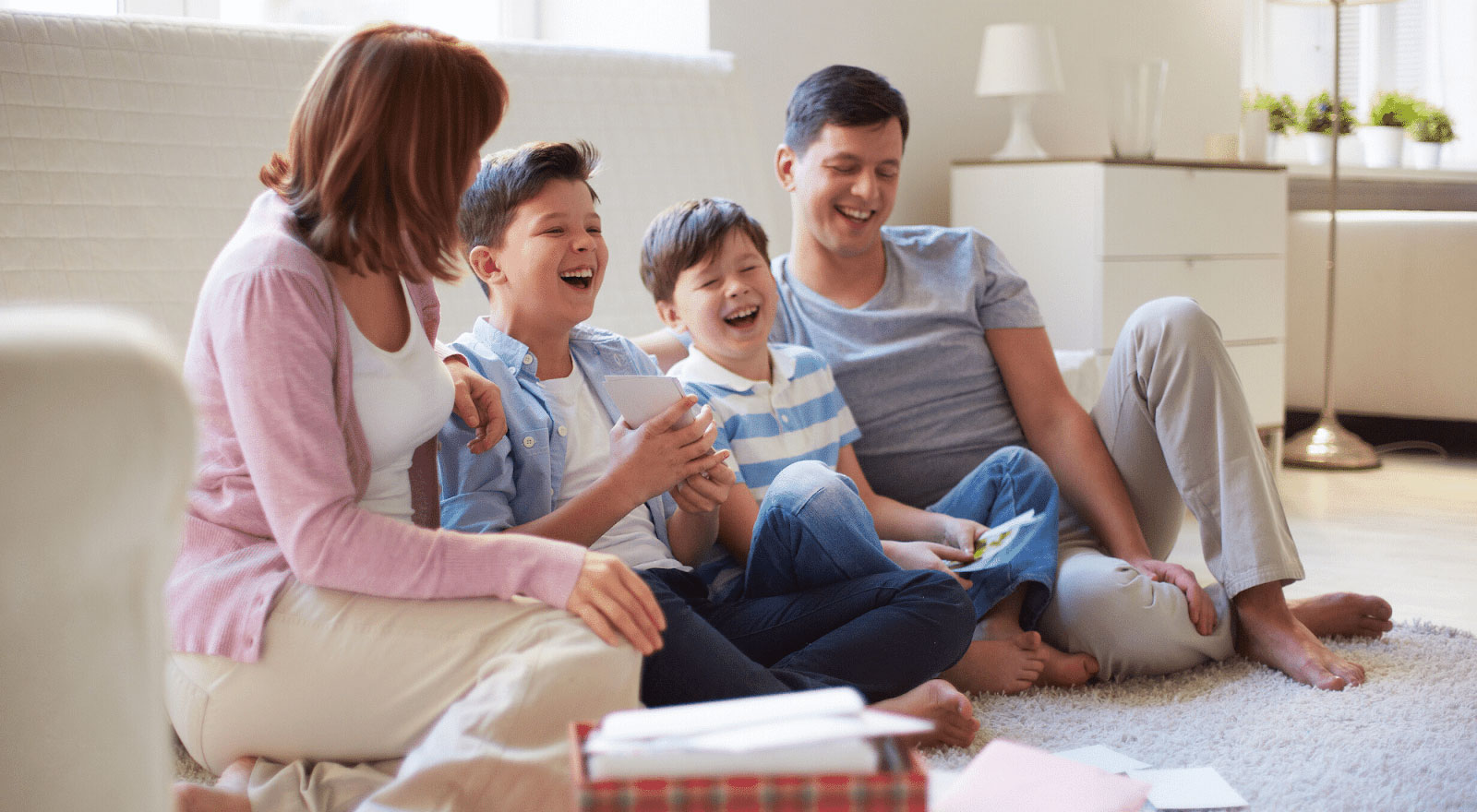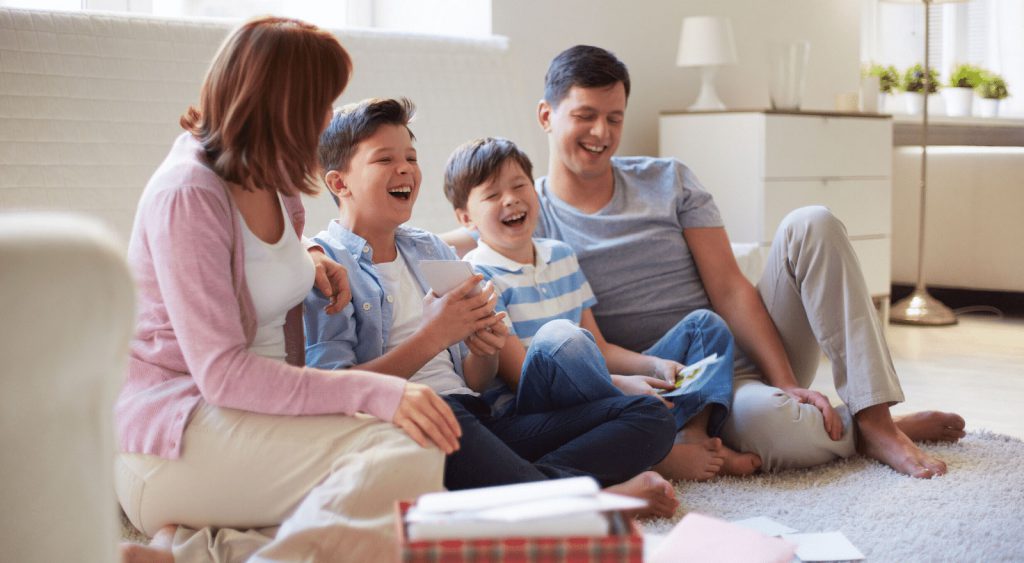 Choosing the best plan type for you
It is important to note that the averages above don't mean you will always pay more living in a deregulated area. Many times people living in areas of electric deregulation are able to find rates and plans that are cheaper than the rates in exempt areas. It is a challenge. However, that is best tackled with a tool like Power Wizard.
Spend days choosing manually
It is possible to find those cheap rates on your own, but be prepared for it to take days of research.
The biggest complication is the sheer quantity of options. Many locations have 12-15 different retail electric providers (REPs).
Doing the necessary research to find a reliable list of REPs in your area can take you hours of time.
You will then need to sift through each provider's website to find the dozens of plans they offer.
Analyzing the different rate options available and finding the one that makes the most financial sense can occupy days.
Be cautious not to fall for the cheapest rate. Why?
The contractual timeframe may end during a high price season.
The potential of hidden fees like transmission and distribution costs.
All rates will have taxes added.
Many include hefty charges for changing providers.
It is a difficult, time-consuming process to evaluate the hundreds of rate plan options you have when you could let the advanced technology built into Power Wizard do it for you.
Spend just minutes with Power Wizard
Power Wizard is a better option, to save you money, time, and stress.
The Power Wizard web tool is simple and quick enough that you can have a plan signed and ready in less than 5 minutes.
After inputting your zip code and entering a bit of information about your home or apartment, the advanced technology will scrutinize the hundreds of plan options to find one that is optimized for your situation.
In addition, Power Wizard takes care of you:
If a better rate or plan arises, you will be notified.
When your current term is over, Power Wizard will offer you new options, so you don't roll into a higher rate.
You will never lose electricity coverage during changes between retail electricity providers.
Power Wizard manages the enrollment process. You do not need to contact the power company directly.
Auto-payments of your electricity bill keep things easy.
The costs of electricity in Texas are rising.
How will you handle the changes?
You can waste hours, increase your stress level, and risk a high electricity bill. Or you can utilize the services and expertise Power Wizard offers.
Let us find you the best plan in seconds and start saving.