Electricity In Texas: History, Rates, Deregulation, Plans, And More
Have you ever been to one of those small-town restaurants with a menu that's bigger than the table? If you have, you know exactly how difficult it can be to decide what food you want to eat at that exact moment.
How does this place do lasagna, pad thai, fried bologna sandwiches, and lobster at the same time? More importantly, which of these do they do well, and which items are only on the menu for out-of-towners who don't know better?
The same can be said of shopping for an electricity provider in Texas. There are over 130 retail electricity providers (REPs), each of which has its own deals and plans that make the process even more overwhelming. Don't get stuck with the $20 pork chop that tastes frostbitten!
You can go through the trouble of going through the menu line-by-line or you can go with a friend who already knows the answer. Our shopping tool is that friend!

Keep reading if you want to know more about the history of deregulation in Texas and how you can find the best solution on your own. Or, save yourself time and just use the shopping tool to find out the best option immediately.
Let us find you the best plan in seconds and start saving.
The History Of Electricity In Texas
Click on a section to skip directly to it: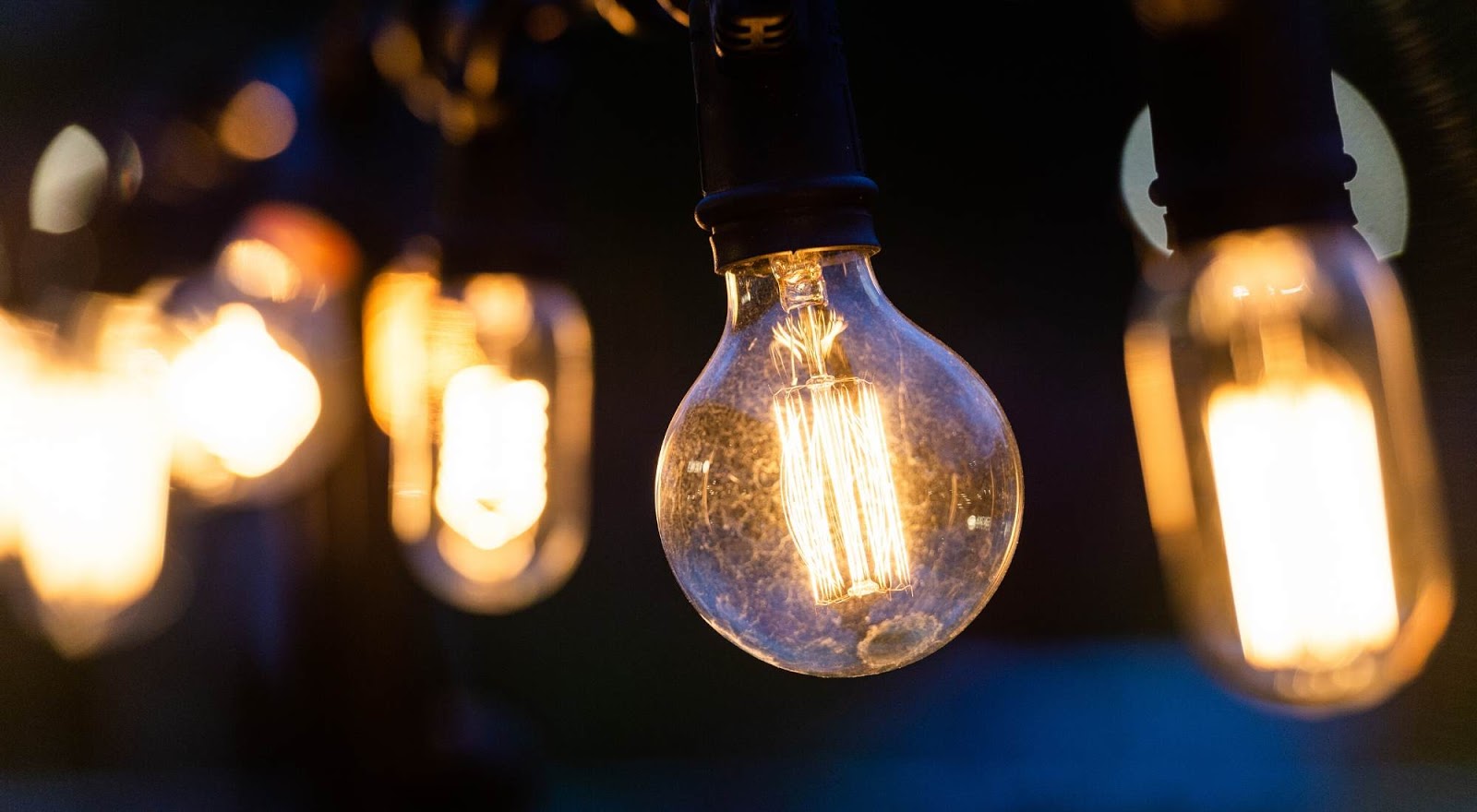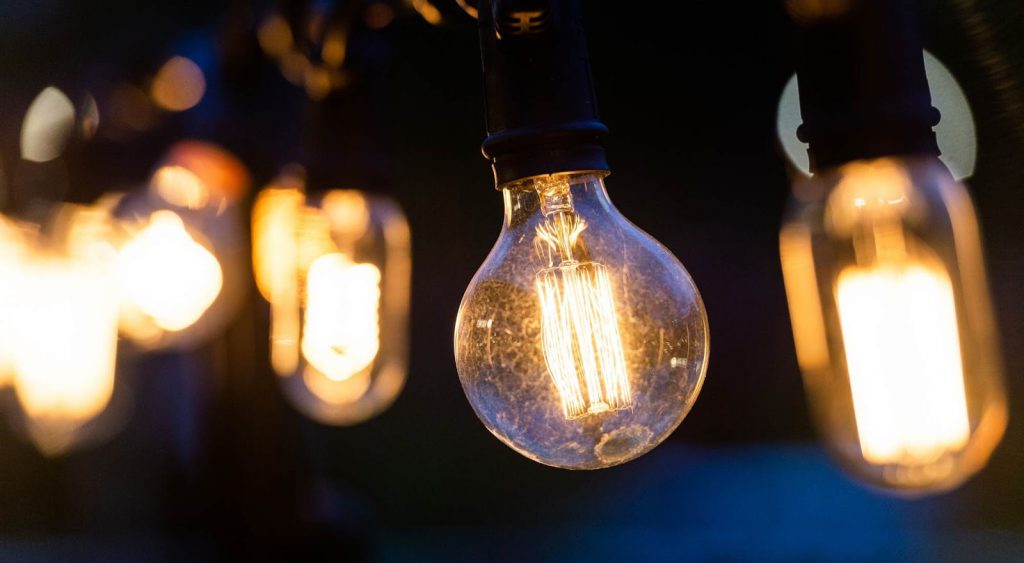 The history of Texas electricity mimicked that of most of the United States until deregulated electricity came along. Then, Texas became much different.
Below, we share a chronological history of Texas electricity.
The late 1800s
In 1879, Thomas Edison patented the light bulb.
From that point on, electricity spread across the United States, including Texas. This happened rapidly.
The first electric power plant was built in Galveston, Texas in the early 1880s. This was just a couple of years after electricity was discovered!
Most major cities in Texas, including Dallas, Austin, Waco, and Houston, had electricity in the late 1800s. At night, homes would be lit up with lights powered by electricity. People in major cities no longer lived by candlelight. Over the next couple of decades, electricity expansion was slow outside of these major cities.
The 1930s
In the early 1930s, electricity usage in Texas had increased dramatically since the late 1800s.
In 1920, the state of Texas used about 679,000,000 kilowatt-hours. Just 15 years later, Texas consumed 2,538,000,000 kWh.
That's nearly a 375% increase in electricity usage in just 15 years!
But, there was a problem:
The rural communities in Texas – the farmlands and agricultural communities in the middle of the state – still didn't have electricity.
Remember, electricity came to Texas nearly 50 years earlier. Those people in rural communities still cooked using wood-burning stoves. They didn't have radio communication. They were still living as if they were in the 1880s. President Franklin D. Roosevelt created a plan called the Emergency Relief Act in 1936 that began supplying electricity to rural communities in the United States, including Texas.
These rural electric cooperatives, within just 10 years, helped rural communities in Texas modernize.
Something else happened around this time that changed electricity in Texas:
Several different electric utility cooperatives were supplying electricity to residents in Texas. They joined forces in the 1940s to create the Texas Interconnected System (TIS) to support the efforts of WWII.
It is believed that this system was the catalyst for deregulated electricity in Texas.
Deregulated Electricity:
When did Texas deregulate electricity? Well, the process of deregulated electricity in Texas actually started in the 1940s.
Round 1 of Deregulated Electricity: The 1940s
As we mentioned above, utility cooperatives joined forces during WWII to create the TIS.
They found that being linked created efficiencies (and lower prices for consumers).
Why was this the beginning of deregulated electricity in Texas? Representatives from the TIS created a different organization in the 1970s that's still in effect today.
Round 2 of Deregulated Electricity: The 1970s
In the 1970s, representatives from the TIS created the Electric Reliability Council of Texas (ERCOT). This organization is still in effect today.
What is ERCOT?
According to ERCOT's website, this is what they currently do:
"The Electric Reliability Council of Texas (ERCOT) manages the flow of electric power to more than 25 million Texas customers — representing about 90 percent of the state's electric load. As the independent system operator for the region, ERCOT schedules power on an electric grid that connects more than 46,500 miles of transmission lines and 650+ generation units."
They control the electricity grid in Texas.
Discover the best electricity rates.
Power Wizard finds you the best electricity plan and ensures you won't overpay for electricity again.
Learn More in Under 2 Mins
But something else also happened in the 1970s that most people would agree was the "official" start of deregulated electricity in Texas:
Texas enacted the Public Utility Regulatory Act (PURA).
And, just like the name suggests, this act enforces regulations on the electricity providers in Texas. It tried to standardize and regulate rates and services.
The issue is that PURA didn't work.
Electricity rates started to climb. They continuously increased. People in Texas started to worry. Twenty years after PURA was enacted, the State finally took action to try to fix things.
Round 3 of Deregulated Electricity: 1990s & 2000s
Texas passed Bill 373 in 1995.
What is Bill 373?
At the most basic level, the Bill allowed for competition in the wholesale electricity market. It allowed private electricity companies to enter the market and compete.
Just like that, the deregulated electricity market was born in Texas.
Seven years later, the Texas Senate took another step forward. They passed Bill 7.
What is Bill 7?
It allows electricity consumers in deregulated cities in Texas to choose whichever Retail Electric Provider (REP) they want.
This is still the Bill that's in effect today. So, if you live in a deregulated city in Texas, you can choose whichever REP you want. Right now, there are over 130 REPs in Texas.
Texas Electricity Prices – Historical Analysis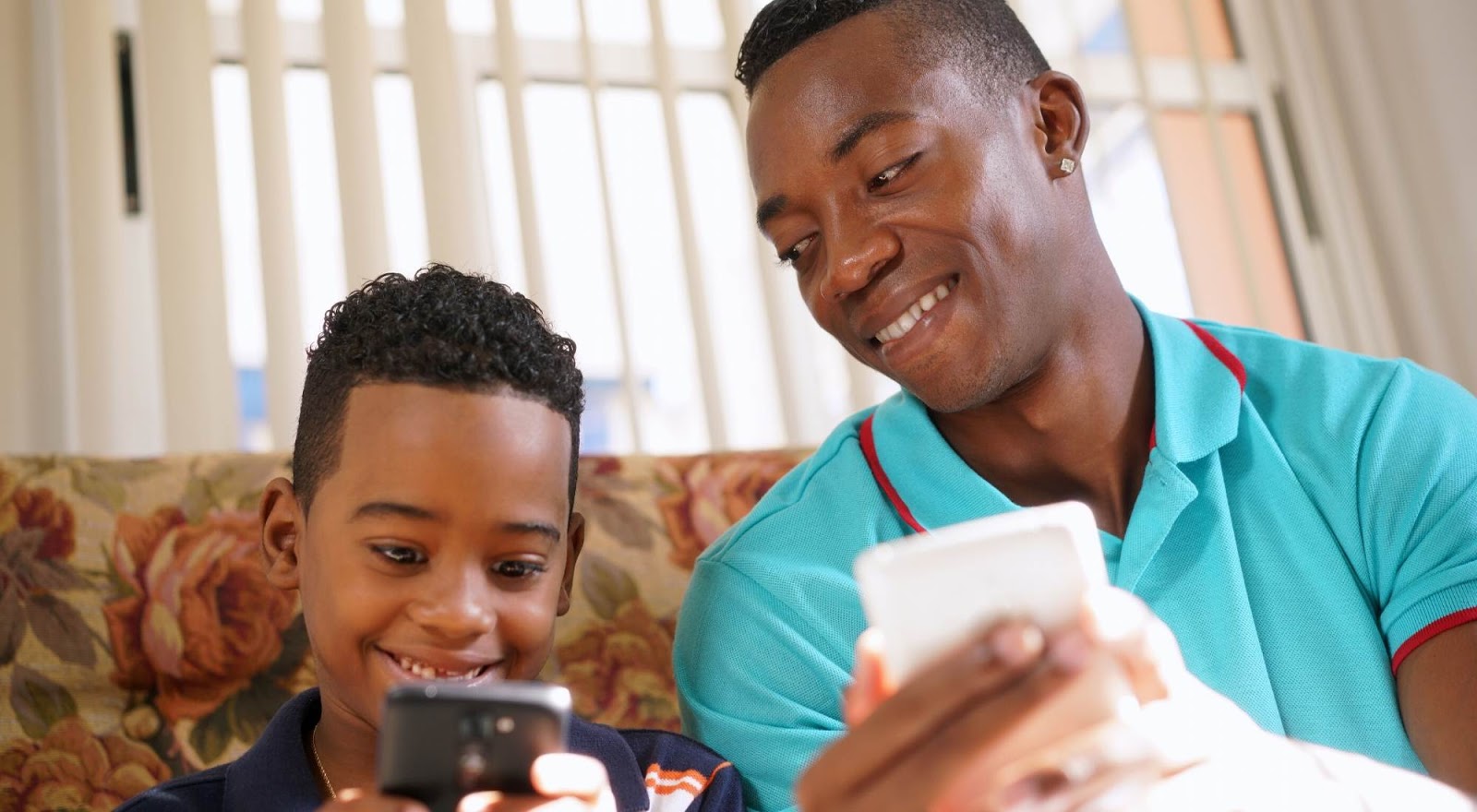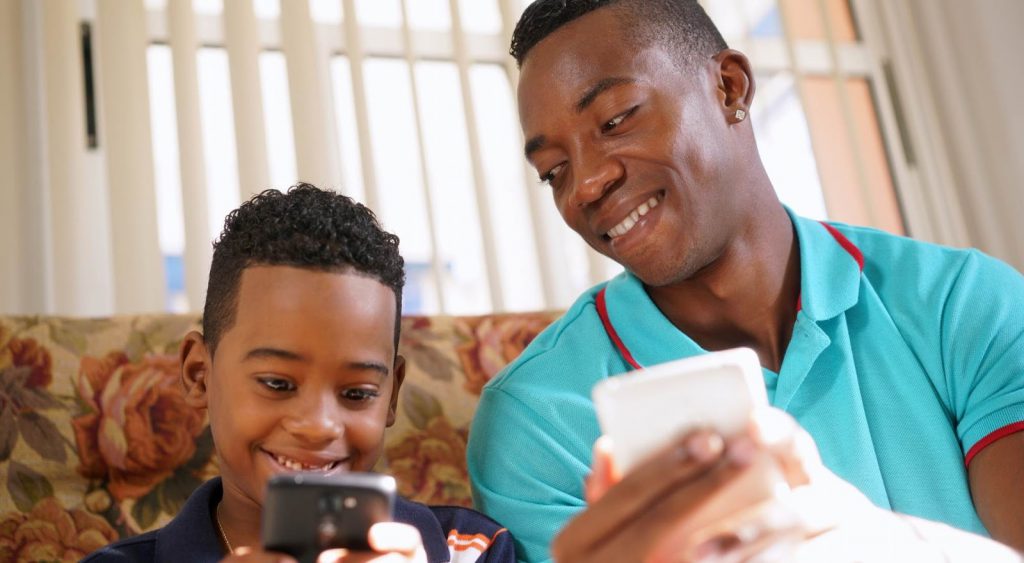 In this section, we will compare electric rates in Texas historically.
How much did electricity in Texas cost in the 1930s? The 1990s? How much does it cost now? Below is a comparison of electricity rates in Texas from a historical perspective:
First, it's hard to find data about average electricity rates in Texas before deregulation and Bill 7 in 2002.
Here's what we do know about electricity rates in Texas in the early 1900s:
"The average cost per kilowatt-hour to the consumer in 1945 was about one-half what it was in 1925."
This is data from the Texas State Historical Association. And, the data makes sense. Texas in the early 1900s only had a couple of power plants scattered throughout the state. In 1925, electricity in Texas hadn't achieved economies of scale yet.
Over the next 20 years, Texas's electricity continued to modernize and expand. Consequently, prices dropped. Since the 1940s, the price of electricity in Texas has steadily gone up over each decade.
Average Texas electricity prices since 2002:
How Is Electricity Produced In Texas?
It's interesting to note that Texas is the largest energy-producing state and the largest energy-consuming state in the nation.
Texas actually generates twice as much energy as the next-highest state, which is Florida.
But how does Texas actually produce electricity?
There's a variety of ways that Texas produces electricity:
Wind: In Texas, wind turbines have produced more electricity than both of the state's nuclear power plants.
Coal: Coal-fired power plants create electricity. The coal burns in a boiler to produce steam. The steam then flows into a turbine. The turbine spins, producing electricity.
Nuclear: Texas has two nuclear power plants. The South Texas Project is one of the nuclear power plants and is located about 90 miles from Houston. Comanche Peak Nuclear Power Plant is about 40 miles away from Fort Worth
Hydroelectric: Texas has multiple sources of hydroelectric power, including the Amistad Dam and the Denison Dam.
And more: There are additional sources of electricity in Texas, such as solar.
Let us find you the best plan in seconds and start saving.
What is Specifically Unique About Electricity In Texas?
The most unique part about electricity in Texas is deregulation.
Deregulation allows private companies to supply electricity to consumers. Because of this, dozens of REPs are competing for your business.
What's the goal of deregulation?
The goal is to reduce prices for the consumer. The government figured that if private companies could enter the market, they could streamline and modernize the process, hopefully resulting in lower prices.
Texas Electricity Laws:
There are two types of electricity laws in Texas.
Those laws that impact the Retail Electric Providers (REPs)Those laws that impact the electricity consumers
Laws For Electricity Companies:
According to the Public Utility Commission of Texas (PUCT), electricity companies have the right to refuse service to the consumer if the following qualifications apply:
"Hazardous or inadequate facilities or equipment
Helping another customer avoid paying his/her bill by applying for service at a location where that customer already receives service
Refusal to pay a deposit if you can't show satisfactory credit
Failure to pay another utility for the same type of service you've requested
Failure to pay the bill of another customer for whom you signed a written guarantee
For electric, failure to comply with a Transmission and Distribution Service Provider (TDSP) tariff regarding the operation of nonstandard equipment"*
The PUCT also states that electricity companies can disconnect your electricity service if:
If you fail to pay: It states that if you don't pay, your electricity company can disconnect service "after the expiration of a required 10-day notice period." So, they are required to give you notice.
There are specific qualifications that are met:

Where a known dangerous condition exists for as long as the condition exists. If reasonable, given the nature of the hazardous condition, the REP, or its agent, shall post a notice of disconnection and the reason for the disconnection at the place of common entry or upon the front door of each affected residential unit as soon as possible after service has been disconnected
When service is connected without authority by a person who has not made an application for service
Where service is reconnected without authority after disconnection for nonpayment
If there has been tampering with the equipment of the transmission and distribution utility, municipally-owned utility, or electric cooperative
Where there is evidence of theft of service
Laws For Electricity Consumers:
Many laws protect electricity consumers in Texas. The laws that most residents care about most are called "shut off laws."
Electricity Shut Off Laws Texas
As an electricity consumer, this is what you need to know about your rights when it comes to "shut off laws" in Texas:
This data is directly from the PUCT, which governs and protects the citizens of Texas.
"Your REP may not authorize disconnection of your electric service for any of the following reasons:
Non-payment for electric service by a previous occupant of the premise if that occupant is not of the same household
For non-payment of any charge unrelated to electric service
Non-payment of a different type or class of electric service not included on the account's bill when service was initiated
For non-payment of under-billed charges that occurred more than 6 months before current billing (except in cases of theft of service or meter tampering)
Instances of non-payment of any disputed charges until your REP or the PUC determines the accuracy of the charges and you have been notified of this determination
For non-payment of an estimated bill unless the estimated bill is part of a pre-approved meter-reading program or in the event, the TDSP is unable to read the meter due to circumstances beyond its control.
If the REP receives notification by the final due date stated on the disconnection notice that an energy assistance provider will be forwarding sufficient payment on your account, and you have paid or made payment arrangements to pay any outstanding debt not covered by the energy assistance provider's payment
For non-payment during an extreme weather emergency, and upon request, the REP must offer you a deferred payment plan for bills due during the emergency.
For non-payment, before the disconnection date stated on the notice if you have established with the REP that you or another resident on the premises has a critical medical condition and will become seriously ill or more seriously ill if there is a disconnection of service. To obtain this exemption, you must enter into a deferred payment plan with your REP and have the ill person's attending physician contact the REP and submit a written statement attesting to the necessity of electric service to support life. This exemption from disconnection due to illness or disability shall be in effect for 63 days and maybe applied for again after the 63 days has expired and the deferred payment plan has been fulfilled."*
Discover the best electricity rates.
Power Wizard finds you the best electricity plan and ensures you won't overpay for electricity again.
Learn More in Under 2 Mins
How To Save Electricity In Texas: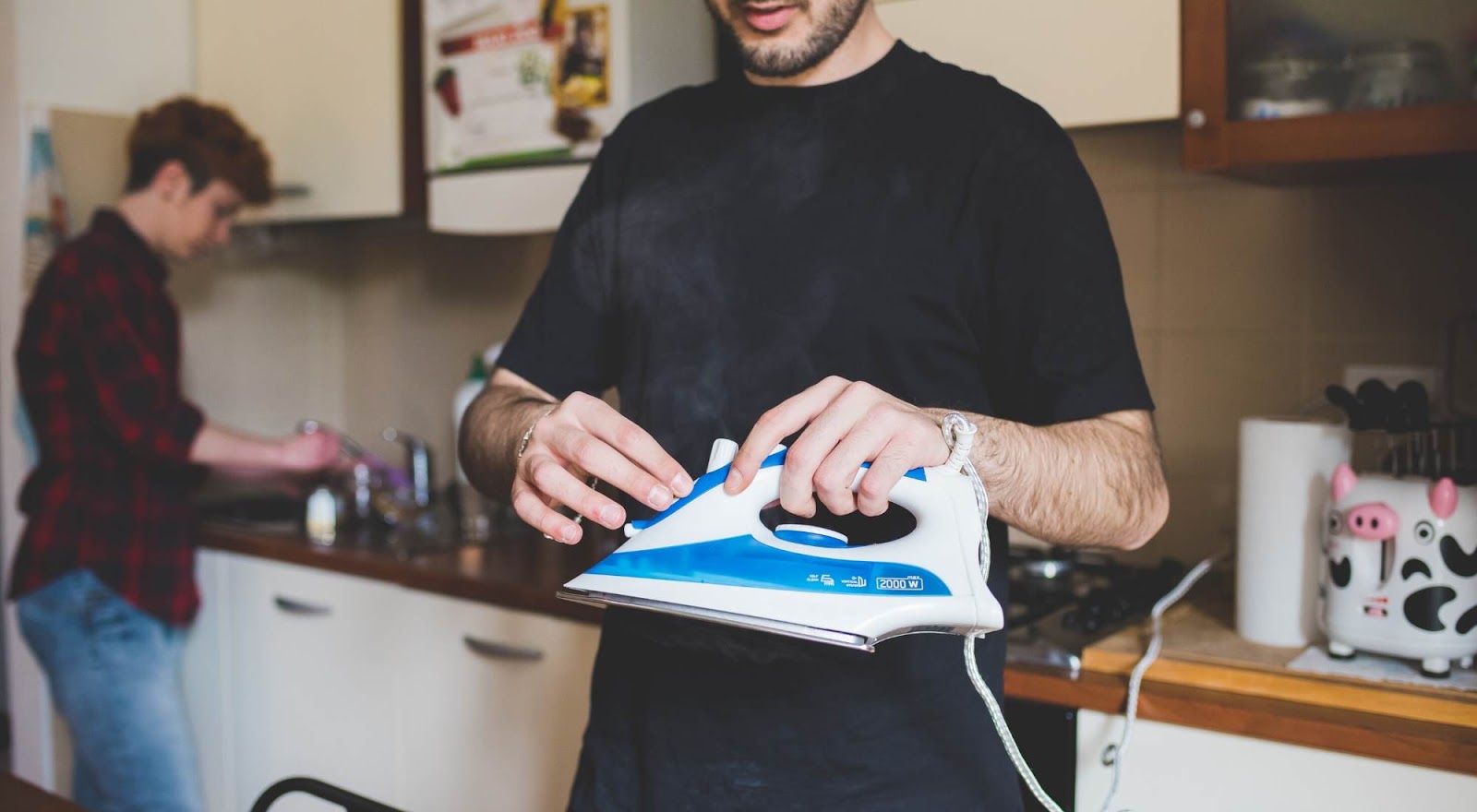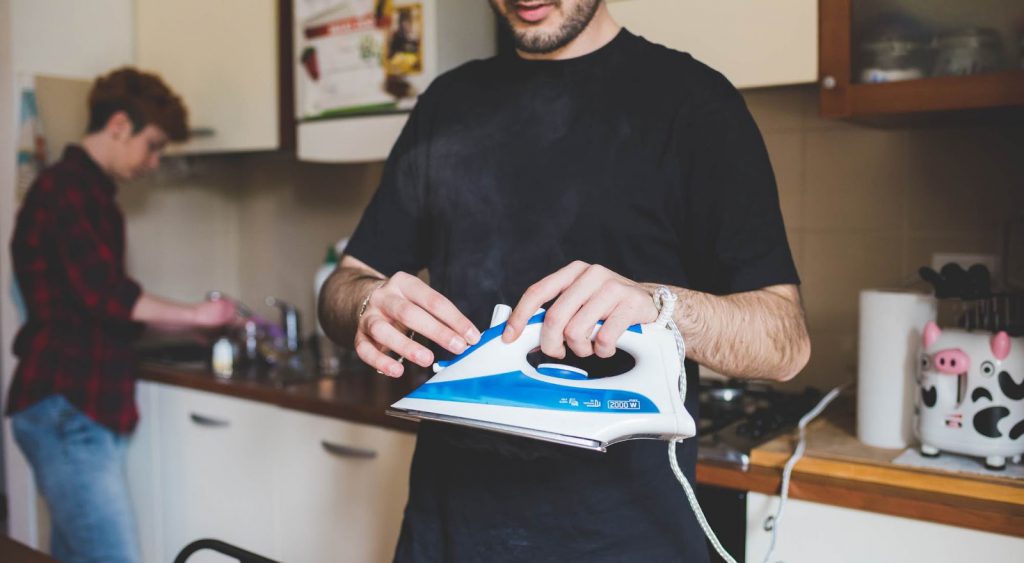 Below, we share 5 ways to help you save money on your electric bill in Texas.
Step 1: Manage Your Air Conditioning Settings Better
Did you know that turning off your air conditioning in the middle of the day might actually cost you money?
What's the best way to manage your air conditioning?
The best way is to have a programmable air conditioning thermostat.
When you're home in the summer, program the temperature to sit around 78 degrees. When you're gone, set it at 82-84 degrees.
Many people forget to turn off their air conditioning (or their heat, for that matter). By programming it, you'll likely save yourself some money.
Step 2: Not Using It? Unplug It.
This one is pretty basic. But, it might be more powerful than you'd think.
Many people refer to this form of wasting energy & increasing your electricity bill as "vampire energy."
Recent data suggests that Americans could be spending up to $18 billion each year on this vampire energy.
Here's an easy tip to make your life easier:
Use power strips. Instead of manually unplugging electronics and then plugging them back in, you can easily flip the switch on your power strip to turn on/off your electronics.
Step 3: Don't Leave Doors, Windows, Curtains, Etc Open
You think this would be self-explanatory, but often people don't abide by this rule.
If it's hot out, don't leave the windows open while you're blasting the AC. Your home will not cool down to the desired temperature and your air conditioning will continue to run.
If it's cold outside, don't leave the windows open while you're cranking the heat. Your home will not heat up to the desired temperature and your heating system will continue to run.
Step 4: Wintertime Weatherstripping
What is weatherstripping?
Weatherstripping is a way to seal off doors, windows, and other openings from the weather.
In older homes, it's likely that your exterior doors and windows aren't completely sealed. As a result, these openings are allowing hot air in the summer and cold air in the winter to penetrate your home.
Step 5: Check Your Insulation (Especially In The Attic)
Recent data found that poor insulation could cost homeowners like you hundreds of dollars on your electricity bill over the year.
Why does insulation matter?
Your home's insulation should insulate your home from the elements. When it's hot out, it's designed to keep the hot air out. When it's cold out, it's designed to keep the cold air out.
If your insulation is allowing hot or cold air into your home, you'll likely spend more money on your heating and cooling costs.
Let us find you the best plan in seconds and start saving.